When I made the decision to start eating healthier there was one enormous downfall – how quickly my "healthy" food would go bad. I can not tell you how many times I would grab fresh fruit like strawberries out of the refrigerator only to discover they had already gone bad. I was wasting time and money and getting frustrated with the entire lifestyle change. Thankfully I was introduced to Thrive Life, and I have been a huge fan – and customer – ever since. Thrive Life products are freeze-dried – giving them an incredible shelf life while still keeping all of the flavor and nutrients we want!

Independent Thrive Life Consultant Lynn Olsen sent in a Thrive Life Simple Plate Meal. This simple box comes with literally everything you need to cook their Tuscan Style Beef Pappardelle all in one box! All of the ingredients are already portioned and prepped and ready to go. Even the meat is free dried! You just follow the instructions and voila – dinner is served! I also appreciate how simple the directions are – even my girls could make this! I told my college student she should keep a few of these on hand to make in her new apartment! The Simple Plate Meals Plans can be set up for recurring shipping – meaning you can have everything you need to feed your family delivered right to your front door. I can't imagine anything better than that!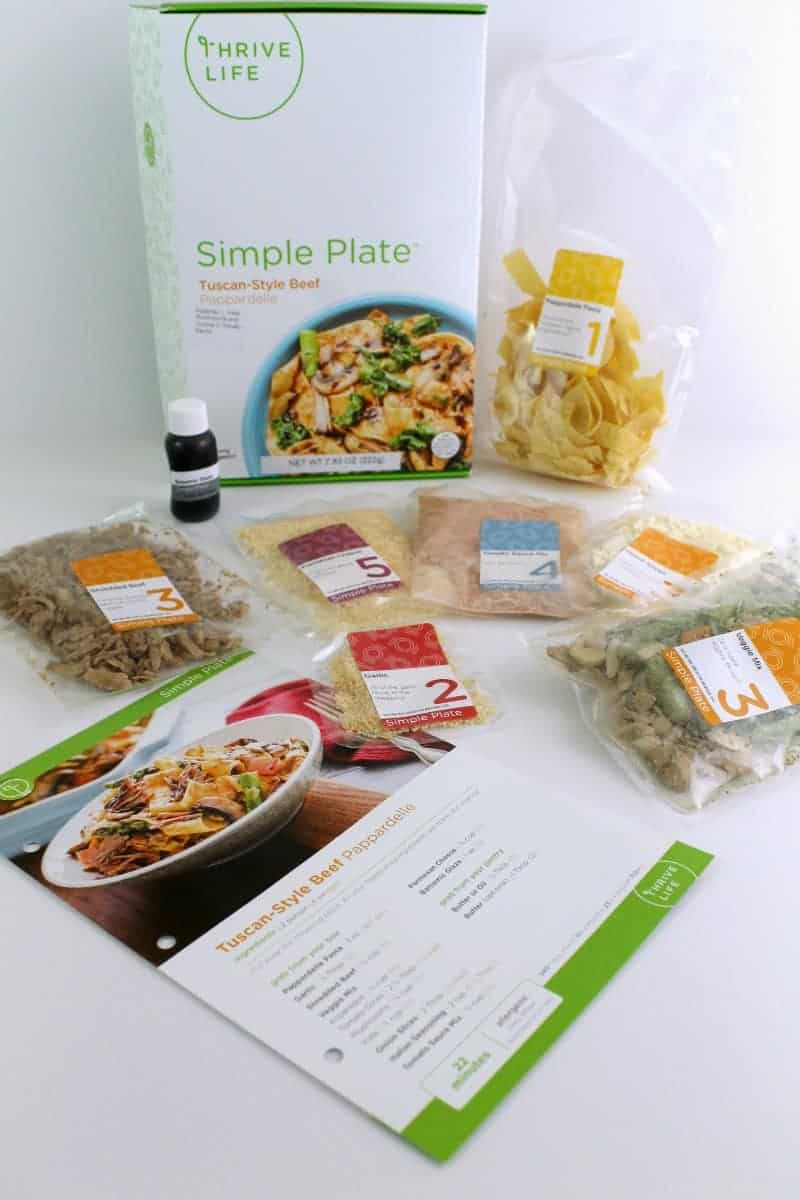 Thrive Life is committed to helping families save time and money by making all of your meals as easy as possible. Their extensive line of Thrive Life Groceries and Simple Plate Meals Plans let you plan and organize all of your meals in minutes – all shipped to your front door. You can order directly through Lynn's website, or host a Thrive Life Tasting with your loved ones to earn free and discounted groceries. If you want even more, consider joining Lynn's team and growing your business helping families just like yours. Check out Lynn's website to learn all about how you can get involved with Thrive Life.