Build a Business Blog – Must Have Plugins
One of the many benefits of owning your own self-hosted WordPress blog is the ability to use plugins. Plugins are tools that add to the functionality of your blog. Basically – they make it DO stuff.
There are both free and paid plugins, and while you do not want to run a zillion of them, there are some really great tools that will help your blog run most effectively.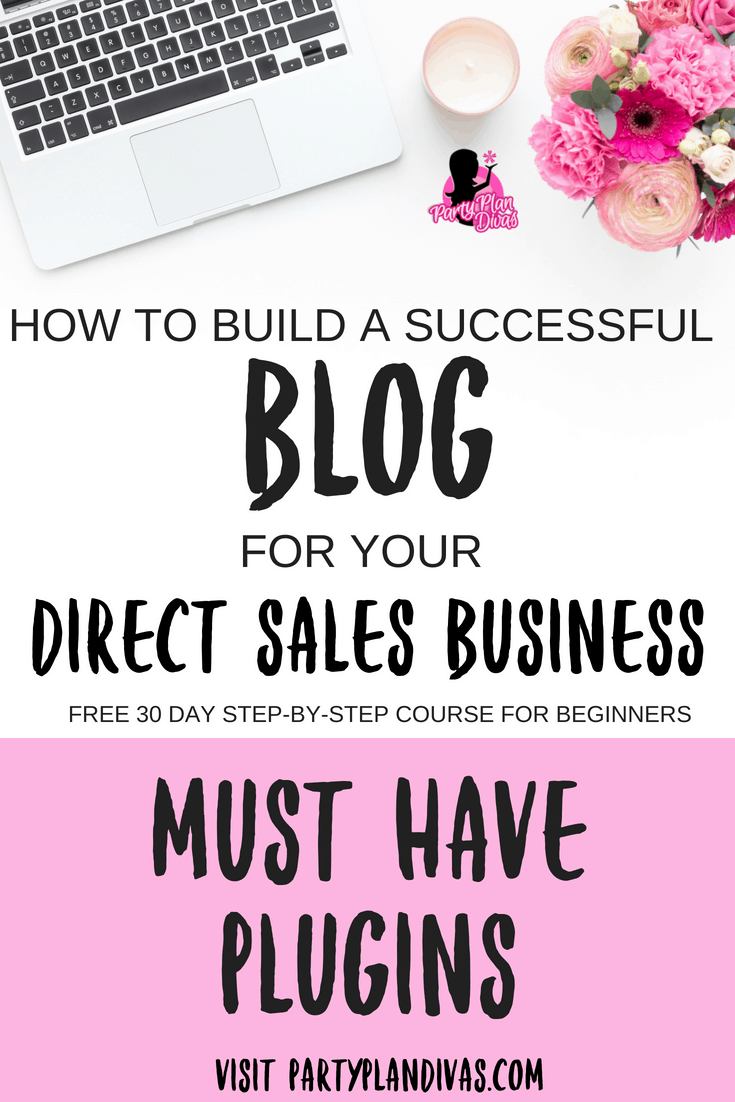 This post may contain affiliate links which means we receive a small commission at no cost to you when you make a purchase. As an Amazon Associate, I earn from qualifying purchases.
There are literally thousands of plugins – most of which are really terrific – however, just keep in mind that the more plugins you have, the SLOWER your site will load.
You want to make sure every plugin that you use has a specific purpose that is worth slowing the site. Here are some of my favorites:
Anti-Spam Plugins
Akismet – a first line protection against web spam.
SEO Plugins
All-In-One SEO Pack – Out-of-the-box SEO for your WordPress blog.
Yoast – Extensive SEO for your posts and pages. Yoast Premium lets you optimize your posts for multiple keywords and offers suggestions for interlinking within your site for even better search optimization.
(you only need one of these – choose your favorite)
Google XML Sitemaps A SiteMap is what Google will use to help "read" your site. Later in this series, we will show you how to setup and submit your SiteMap to Google using this plugin.

Social Plugins
Simple Social Icons – Let's you connect your social media platforms to customizable icons which can be placed in your sidebar or header.
CoSchedule – My most favorite plugin ever! Creates social campaigns for your blog posts – right inside the post! Also has a full drag and drop calendar to arrange all of your social promotions at a glance. Let CoSchedule do all of your social shares for you-you do not even have to be near your computer!
InstagramFeed – Display your Instagram Photos right on your blog!
Social Warfare – Social Warfare does so much that honestly, it could be it's very own training. There is both a free and paid option – and I can attest that the Pro version is worth every penny. Social Warfare measures social statistics, let's you control your social sharing, and makes it easy for readers to save and share your content right from your site.
Official MailerLite Sign Up Forms – I am a huge fan of MailerLite for eNewsletter services – and one of the reasons why is their Opt-In forms are built right in. This plugin is needed to run their service and is easy loading.
Site Function Plugins
JetPack by WordPress.com – Connects your WordPress.org site to WordPress.com for the same tools and functionality. Includes everything from Publicize Posts (to automatically post to Social Media), Contact Forms, Email Subscriptions and more!
All 404 Redirect to Homepage – A 404 Error happens when a post or page is deleted. With this plugin, you can easily set up a redirect to make sure you do not show anything "broken" to google. Since we will have products and specials that will be discontinued, it is a good idea to have a solution in case you need to delete anything.
Broken Link Checker – Along the same lines of the All 404 plugin, Broken Link Checker will scan your site daily to make sure everything is properly working. Since you will be linking out to other sites around the web, this plugin will monitor those links to make sure they stay relevant – another good signal to Google.
Grammarly – Ok so Grammarly is actually a browser extension, but it will significantly help you with your blog – and your business. Grammarly is like having a Grammar teacher standing over you at all times. It will help you with proper spelling, punctuation, and sentence structure right in real time! Don't you wish everyone had this?!

Statistics Plugins
Google Analytics Dashboard for WP (GADWP) – Later in this series we will be talking about Google Analytics and how to measure your statistics to see what is working – and what is not. GADWP lets you view stats right on your dashboard at a glance.
HOMEWORK:
Research Plugins and choose which ones you want to Install and Activate on your blog for added functionality.