Nail Art has been hugely popular for several years now with some of the most gorgeous, intricate nail designs going viral on Facebook, Pinterest, and even YouTube.
I admit, even I have gotten sucked in to watching those videos that make it look so easy to paint on everything from prepping cats to sunset islands to holiday favorites…. BUT HAVE YOU EVER ACTUALLY TRIED IT!?
I am not sure what kind of super power those ladies have on those videos, but it is just NOT as easy as it looks.
Thankfully Jamberry Nails gets it – and their beautiful nail wraps allow all of us to have beautifully decorated nails… without the headache of trying to design them!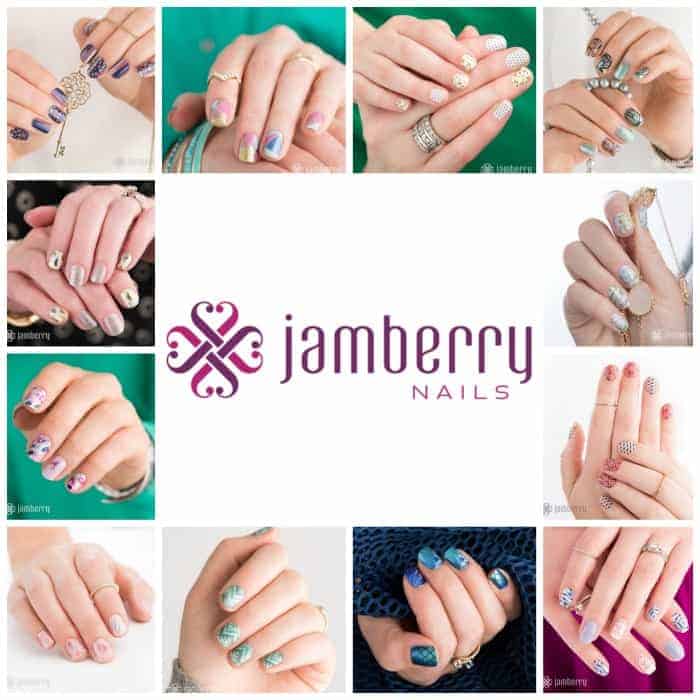 Independent Jamberry Nails Consultant Jenn LaVine sent me an absolutely gorgeous set of nail wraps to be featured in this year's Diva Holiday Gift Guide.
I am not sure if Jen knows about my love for butterflies, but the Butter Fly Bliss Nail Wraps Set is absolutely my favorite! Fashioned after butterfly wings, these multicolor metallic nail wraps are simple beautiful.
Look how stunning these are!?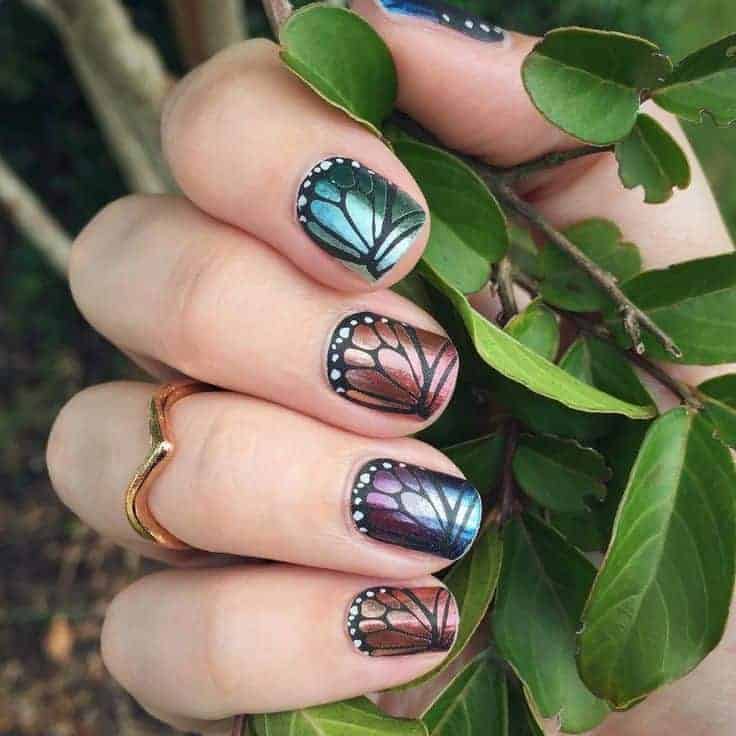 Jamberry Nail Wraps are easy to put on and last 2-3 weeks with no danger of chipping like normal nail polish.
You simply fit the correct size nail wrap to your fingernail, trim off the excess, and use your regular household hairdryer to secure them onto your nails.
You can then use a nail file to clean up the edges and voila! I perfectly beautiful nail art manicure right in your own home!
Jamberry has dozens of designs to choose from and you can be as creative as you want by mixing and matching patterns and even pairing with your favorite polishes.
They can even go one your toes! Look how cute the Butter Fly Bliss Nail Wraps are as a pedicure!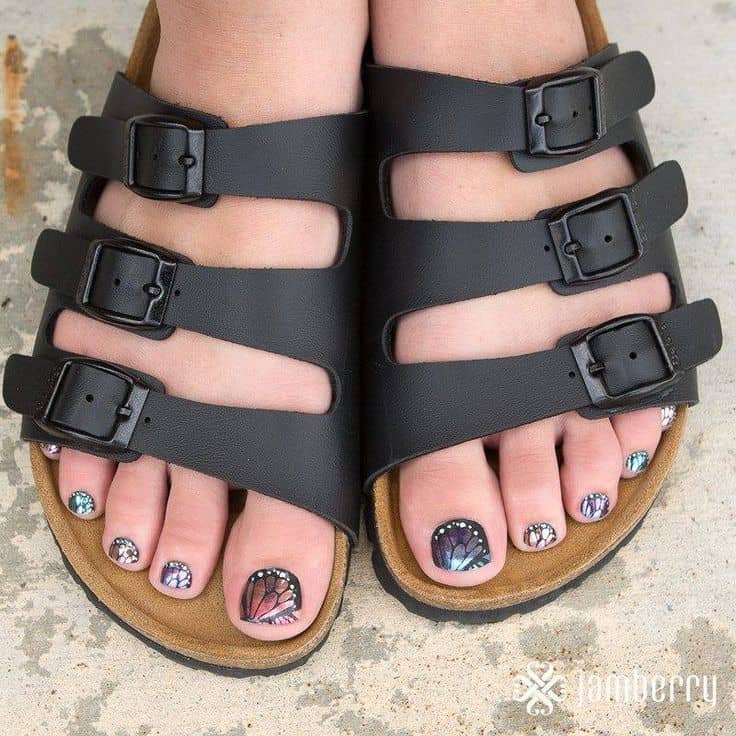 Check out Independent Jamberry Nails Consultant Jan LaVine's website to see all of the great nail wraps and accessories that are available. For every three you buy – you get one free! Cool right?
You can also host a party to earn free wraps, of join Jen's team to build a business helping women and girls have super cute fingers and toes!