One of my absolute favorite things to do is look at pictures. I remember when I was doing home parties I used to love spending a few minutes looking at family pictures on my hostesses walls.
Even now in this digital age I still love scrolling through and looking at pictures of past memories with my friends and loved ones, but there is just something about holding the pictures in my hands and remembering all of those moments.
It is why I have always loved scrapbooks and used to spend hours and hours "cropping" with my friends making beautiful custom books chronicling every milestone.
Close to My Heart is a direct sales company that believes that preserving your memories is of the utmost importance, and their beautiful line of paper and digital products make it simple for you to create gorgeous displays of your favorite memories.
Whether you are creating a paper scrapbook, and online scrapbook or greeting cards or even jewelry – Close To My Home has a product for you!

Independent Close to My Heart Consultant Cindy Jackson sent in the brand new 'Oh Deer!' Workshops Your Way Kit for inclusion in this year's Diva Holiday Gift Guide!
This super fun set has everything you need to design three complete coordinating scrapbook layouts – all you have to do is add in your favorite photos and voila!
You can also use this kit to make super cute holiday cards or gift tags as well! The kit comes with 1 Oh Deer! paper packet, 1 Oh Deer! Complements, 4 cardstock sheets, 1 Oh Deer! assortment, and 1 white & gold twine.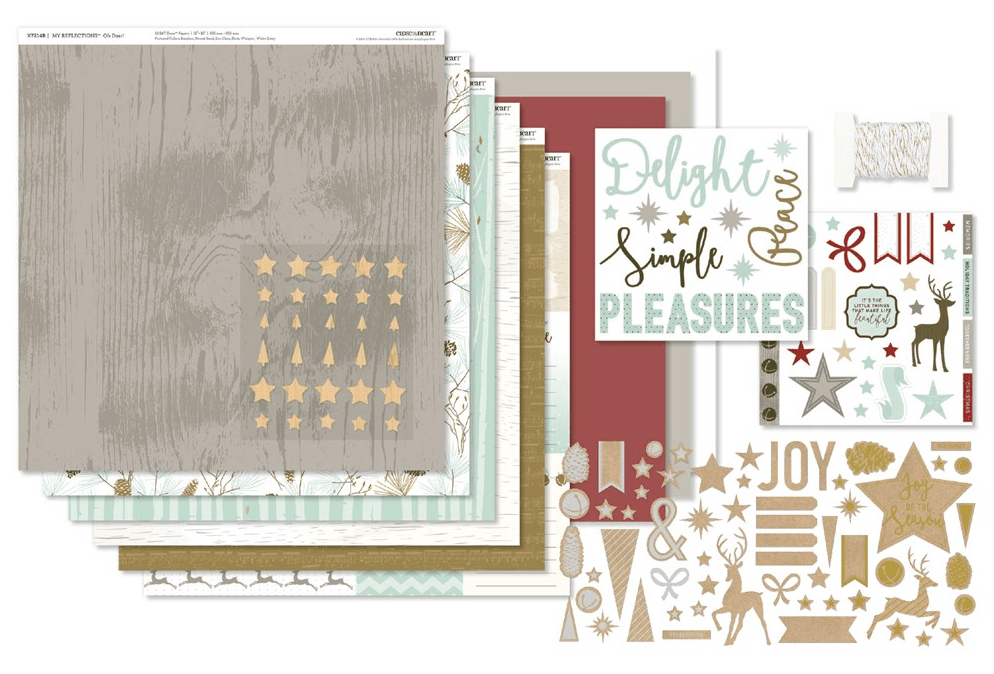 For more than 30 years Close to My Heart has been a leader in the direct sales industry with their top quality products and remarkable hostess plan and business opportunity.
Their mission to help every crafter celebrate relationships, share memories, and preserve the moments that matter most has made them one of the best known companies in the industry today.
You can check out Cindy's website to see all of the beautiful products that Close to My Heart offers as well as see how you can get involved as a Hostess or even join her team!