It is that time again – cold & flu season! Seems like everywhere you look there is a sign for a flu shot, an ad for tissues, and a flyer for some type of chemical cleaner to help "disinfect" your space.
I have always thought it was comical that the way we suggest we get things "clean" is to coat them down with a bunch of chemicals – many of which have a strong odor.
Shouldn't clean mean… well… CLEAN?
That is what Norwex believes, and Consultants like Independent Norwex Consultant Barbara Cross are helping people just like you and I to truly clean our spaces without the use of harmful, smelly chemicals.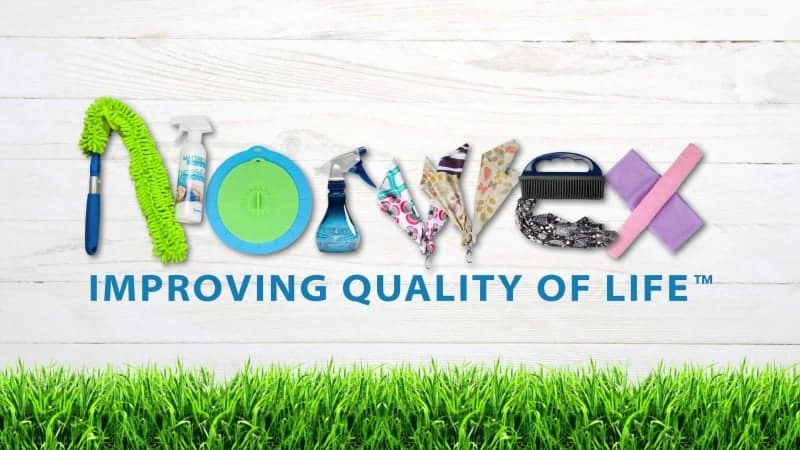 Norwex is a company that offers products that not only help your home but help the environment as a whole.
Over 80,000 new chemicals have been created over the last 50 years, with very little testing or understanding of what that could cause to our health or even our environment long term.
Norwex believes that we can still achieve the cleanliness we desire, but without the use of chemicals!
Norwex Microfiber material allows for you to clean and dust with just the use of water – and still get the same sparkling, disinfected clean you want!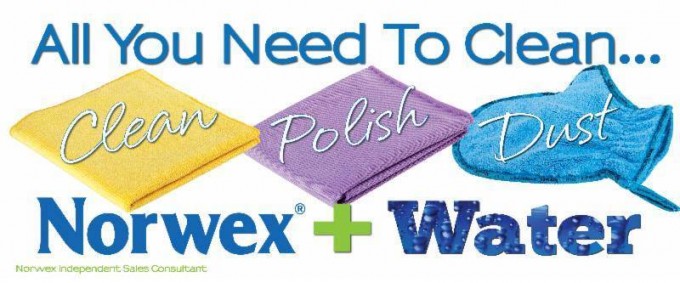 Independent Norwex Consultant Barbara Cross sent in the Norwex Household Cleaning Package for inclusion in this year's Diva Holiday Gift Guide.
This three piece set includes an EnviroCloth, a Window Cloth, and a Dusting Mitt.
The Norwex antibacterial Microfiber EnviroCloth removes dust, dirt and grease from all washable surfaces using only water and has the ability to remove up to 99% of bacteria from a surface when following the proper care and use instructions. 
Window Cloth gets windows, mirrors, shower doors, glass tables, crystal, granite countertops, jewelry, brushed and stainless steel, chrome, knickknacks, patio tables and shiny surfaces sparkling clean with only water. 
The Dusting Mitt can be used wet or dry and is ideal for quick, chemical-free dusting throughout the house, including blinds, screens,and other hard-to-clean areas.
You can see how just these three items can help get every surface of your home clean! How cool is that!?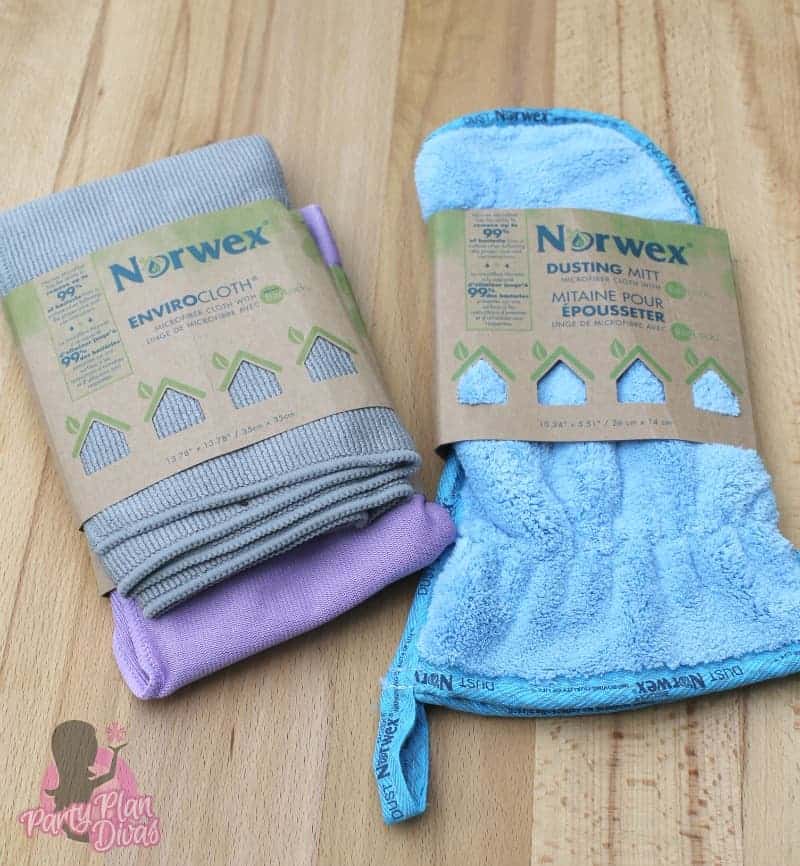 I was super impressed with just how clean Norwex products can get the surfaces in my home. I have a lot of glass top tables and worry about scratching – the Norwex cloths were gentle and effective and got my house sparkling without chemicals!
I also loved that I did not worry about my cats having a reaction or the chemicals either when I saw one jump into my freshly cleaned shower… Gotta love that!
You can check out Barbara's website to see all of the products they have to offer and also check out their Hostess Program where you can earn free and discounted products by sharing them with your friends.
If you are passionate about clean and helping the environment, you can join Barbara's team and grow your business while making a different in the environment!
Check out Barbara's website to learn how you can get involved in Norwex.