If you have not experienced the comfort that is LulaRoe yet, you are seriously missing out. When LulaRoe exploded on the direct sales scene a few years ago I was skeptical.
I am SO the "leggings are not pants" kind of girl, and while I thought they were cute, I resisted… that is until I went to go take care of a friend of mine after she had abdominal surgery and she said "the only thing I can wear are my Lulas – they are all that is comfortable."
Hearing that I asked to try a pair on… and I was immediately hooked. I now own over 20 pairs of leggings, several tops, a handful of dresses and now one of their skirts! I am in Lula Love!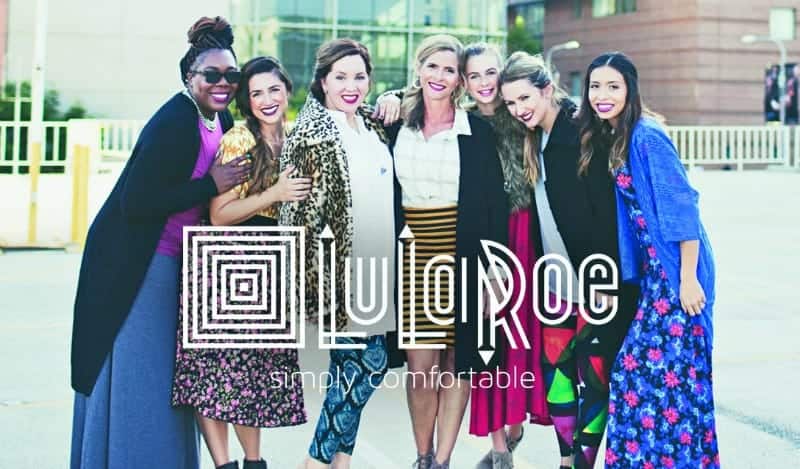 Independent Lula Roe Consultant Lynne Saine sent me the Lula Roe Madison for inclusion in this year's Mother's Day Gift Guide. I am not much of a skirt girl – but this Madison has one thing I absolutely could not resist… POCKETS!!!
I personally think everything needs pockets! The Madison has hand-set box pleats and the pockets are hidden so it can be dressed up for a special occasion or dressed down for everyday wear.
The hem falls just at the knee so it flatters every shape and size – and offers the kind of comfort Lula Roe is known for!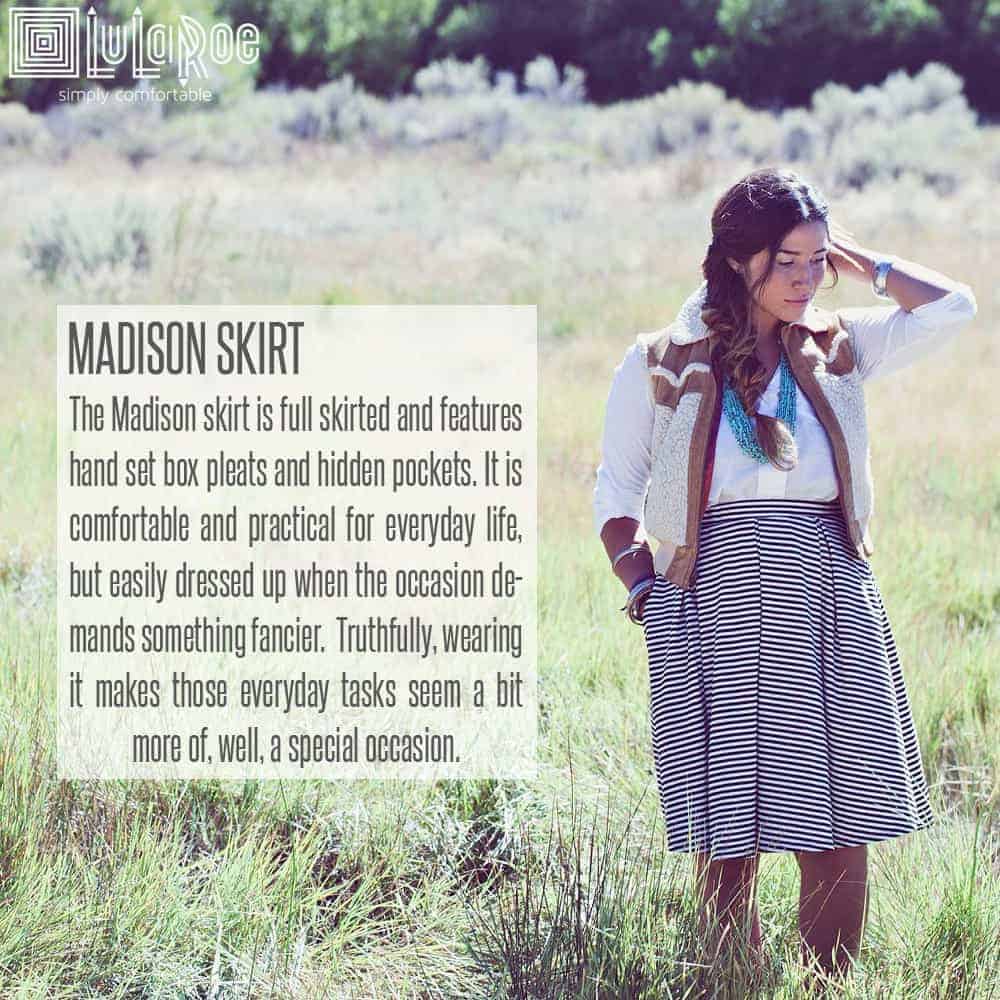 Whether you are looking for that one perfect outfit to make you look and feel fantastic or you need to revamp your entire wardrobe, Lula Roe has an impressive line of leggings, skirts, tops, dresses, and more!
You can host an in person or online "Pop Up Boutique" to earn free clothing by sharing these beautiful pieces with your friends and family.
If you want even more you can join the Lula Roe Family and run your business outfitting women and girls in these stylish, comfy clothes. Check out Lynne's Facebook Page to learn more!