Intimate Tickles Review *ADULT*
In life, there is nothing more important than the relationships we have with the people we love. Often times we do not spend enough time with our loved ones, which is why I love working with companies like the next one featured in our Christmas in July Event.
Intimate Tickles LLC is an adult romance enhancement company that teaches us how to slow down and make time for what is most important – our partners.
Intimate Tickles LLC offers an extensive line of products from mild to wild to help you enhance your love life from the coffee maker to the bedroom!

Intimate Tickles LLC owner Virginia White sent in a phenomenal product that they have just recently added to their product line.
The Intimate Earth Aromatherapy Massage Oil comes in five different scents and is made with certified organic extracts and natural oils derived from ingredients like sunflower oil, sweet almond oil, and coconut oil.
These oils are safe to use on even the most sensitive skin and are absorbed easily. Each flip top bottle of Intimate Earth Aromatherapy Massage Oil is Paraben free, DEA free, Naturally derived, and Pure vegan.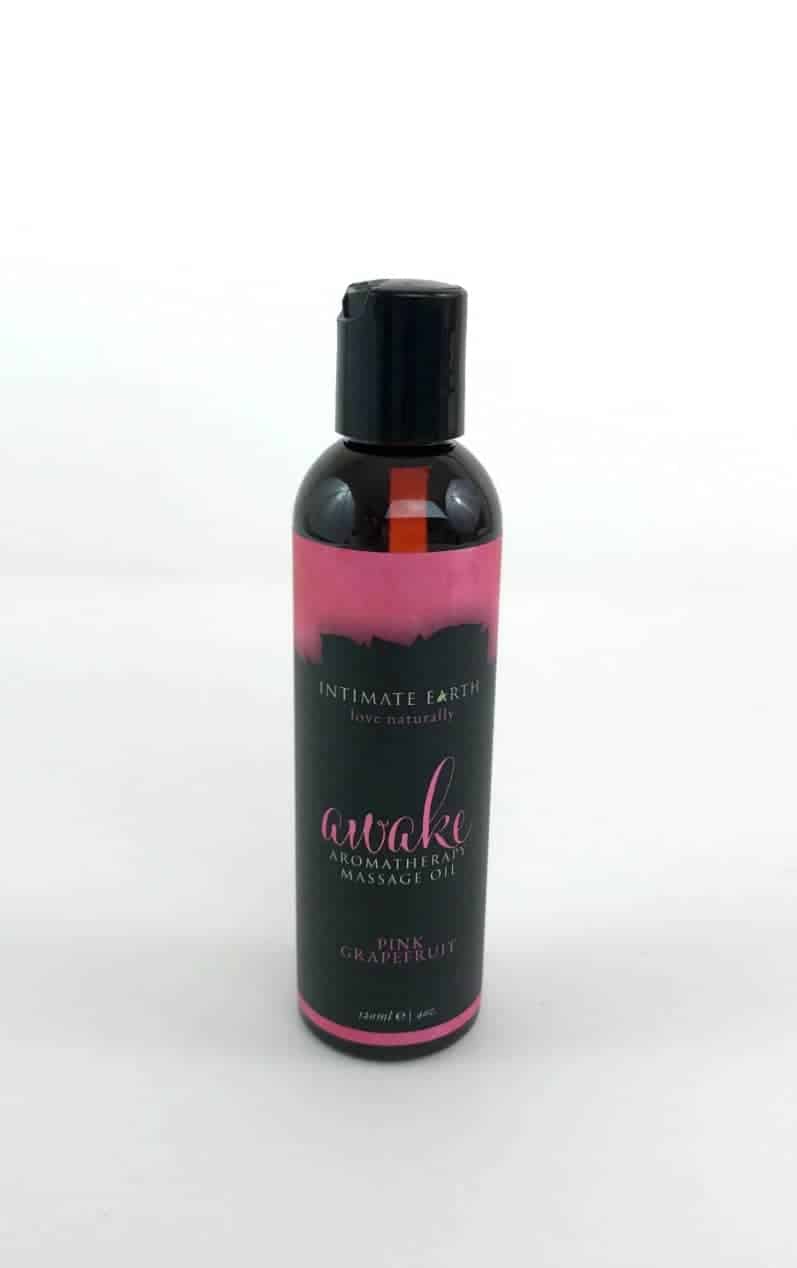 Virginia sent me the "Awake" scent which has hints of Black Pepper and Grapefruit for an invigorating scent that lasts. This massage oil is highly concentrated – a little goes a very long way – but nothing beats even a few minutes massage after a long day.
We liked that the scent was not too "girly" as many massage oils are and that it absorbed into the skin without leaving our hands oily. I have even added a few drops to a hot bath!
Intimate Tickles LLC offers a large line of products from lotions to edibles to toys and novelties. They also offer a full line of lingerie, fragrances, and spa products.
You can host a party in-home or online and earn free and discounted products of your choice. If you are passionate about helping others strengthen their most important relationships, consider joining "The Tickle Team" to build a business with this ground floor opportunity.
Check out the Intimate Tickles website to learn more about how you can get involved. Must be 18.