Thirty One Gifts Review & Giveaway
It is no secret that I am a bit of an organization junkie. I love putting everything in its place and really thrive on my spaces being tidy and being able to put my hands on things when I need them. That is why Thirty One Gifts has been one of my all time favorite direct sales companies since day one.
Their extensive line of handbags, totes, cubbies, storage, and utility products have been well loved by millions.
When Independent Thirty One Gifts Consultant Shannon Gilchrist signed up to participate in this year's Christmas in July Gift Guide, I was excited to add another one of their awesome products to my collection!

Shannon sent in the Double Duty Caddy in the super cute Loopsy Daisy print! Thirty-One Gifts is known for their gorgeous unique prints which let you color match and bring a fun colorful burst to your spaces!
The Double Duty Caddy is one of their most versatile pieces – perfectly carrying everything from craft supplies to organizing your mail to car cleaning essentials – you name it you can stylishly pack it in this little, structured carrier.
With 2 separate interior compartments and 4 exterior mesh pockets, there's plenty of room to take whatever you need with you when you're on the go.  
It even folds down easily so you can store it away when you do not need it.
The handle on top makes it easy to grab and take with you wherever it needs to go! You can even have it personalized!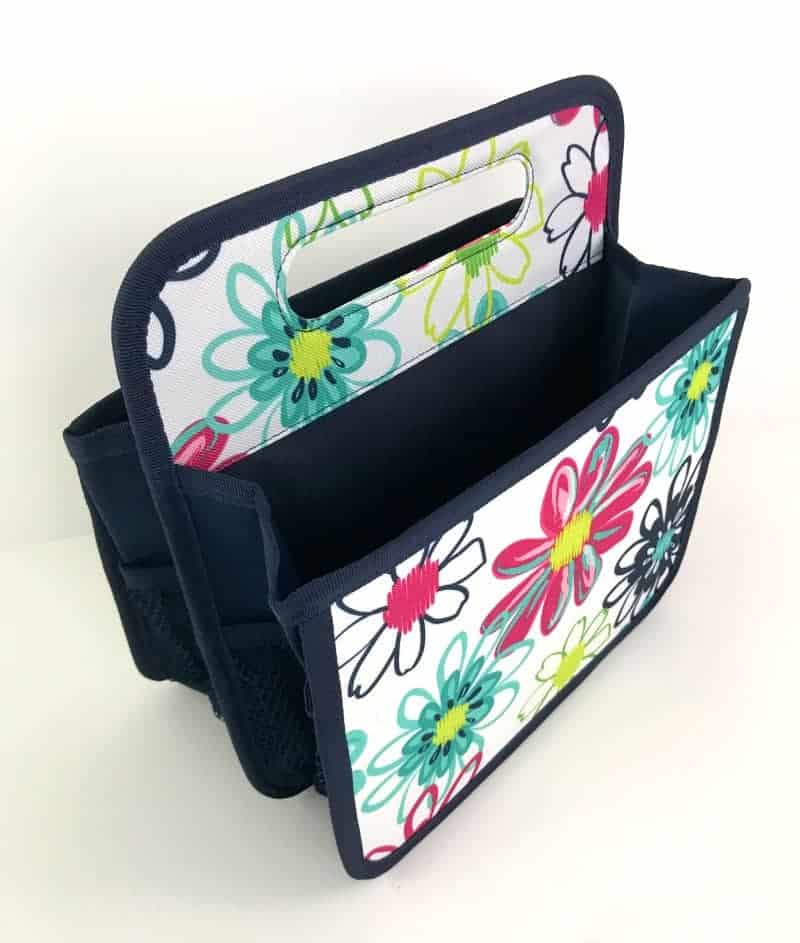 Thirty-One Gifts offers products for every room in your home as well as every type of bag you could possibly need and even jewelry and home decor products!
You can shop by style, collection, and even print! As a Thirty One Gifts Hostess you can earn free, discounted, and exclusive products (like that rolling bag!!) just for sharing these great products with your friends and family.
If you want even more you can join Shannon's team to build a business with one of the most well known and well-loved brands in the direct sales industry.
Check out Shannon's website to learn more about how you can get involved with Thirty-One Gifts!