One of the most daunting tasks for every busy adult is getting a healthy, flavorful meal on the table. Whether you are dining for one or feeding an entire family, making sure you not only enjoy the meal you prepare but that it is also the healthiest option can be a bit overwhelming.
I joke that my "high maintenance family" expects to eat EVERY.DAY. 😉 Tastefully Simple has long been one of my favorite direct sales companies because they help with my daunting task of having to feed my family every day and with their simple recipes and seasonings they can make me appear to be way more of a chef than I actually am.
Their products are simple and delicious – just exactly what I need.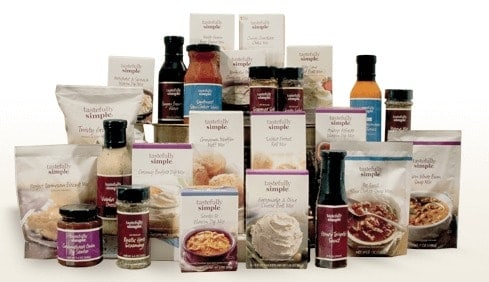 Independent Tastefully Simple Consultant Donna Eddy sent in the Tastefully Simple Dinner Mixers for inclusion in this year's Diva Holiday Gift Guide. You guys… this is a game changer!
The Tastefully Simple Dinner Mixers come with all of the seasonings you need to make flavorful recipes for a main dish and side that serve 4-6, plus a remix recipe that serves 1-2. You can even choose from different recipes each month!
All you have to do is add in the fresh meats and veggies and voila! Dinner is served! Each Dinner Mixer box comes with pre-measured TS EatWell products for each recipe as well as a full-color recipe card.
They even include a little container for leftovers! How cool is that!?!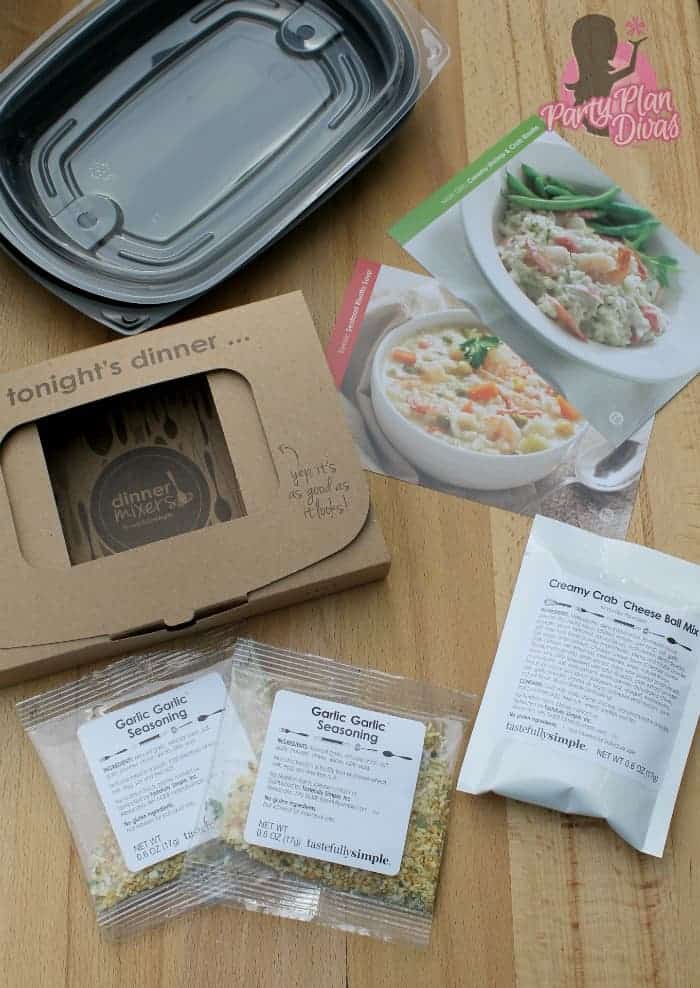 Tastefully Simple is a delicious direct sales company that makes getting dinner on the table fast and easy.
All of their products require only 1-3 additional ingredients to make a delicious dish. Whether it is dinner, a snack, or even for entertaining, having Tastefully Simple on hand is your solution to easy dining!
As a Tastefully Simple Hostess, you and your friends can sample some of their delicious treats and order right in the comfort of your own home.
As a Tastefully Simple Consultant, you can join Donna's team and help even the busiest of people still enjoy flavorful, home-cooked meals every day!
Check out Donna's website to learn all about how you can get involved in Tastefully Simple.