When it comes to shopping for Mom at Mother's Day, I try to think of something that is practical and useful that she will also love. You may have heard me joke about my incessant need to have my space smell amazing… well, I come by it honestly.
My Mom always made sure that our house, her car, and her classroom (Mom is a math teacher!) always smelled fresh and clean! When I began having "spaces" of my own, I was just as attentive to how they smelled.
Now I have different scents throughout my house, home office, and even my car – all thanks to Pink Zebra! Pink Zebra introduced their scented wax "Sprinkles" and changed the industry for how people scent their space!
Pink Zebra Sprinkles give the unique opportunity for you to create your own scent by mixing their Sprinkles or just choosing your favorite scent from their line of dozens of delicious scents!
They also offer beautiful warmers called "Simmer Pots," Simmering Lights, and even Soaks!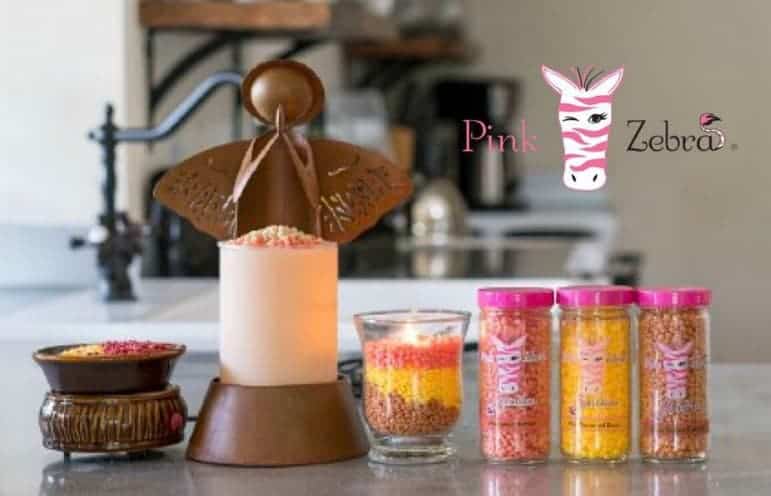 Independent Pink Zebra Consultant Ann Lammers sent in "Naked Reeds" and Island Passion Scented Soaks for inclusion in this year's Mother's Day Gift Guide.
If you are not familiar with Reed Diffusers, they allow you to scent your space in a "set it and forget it" manner of filling the base with your favorite fragrance that the reeds will disperse into the air. 
Reed diffusers are a great way to add constant fragrance to your home. They are a great way to add long term fragrance without having to worry about turning off a warmer or blowing out a candle.
The Island Passion Soaks are now my absolute favorite – and I need everything to come in this scent – stat! I actually did soak down some Tropical Hoof Go-Cards to keep in my car!
Pink Zebra actually has a whole line of products that you can "Just Add Soaks" to – including jewelry and other home decors! Whether you want to scent your home, office, dorm, or even your SELF – Pink Zebra has products for you!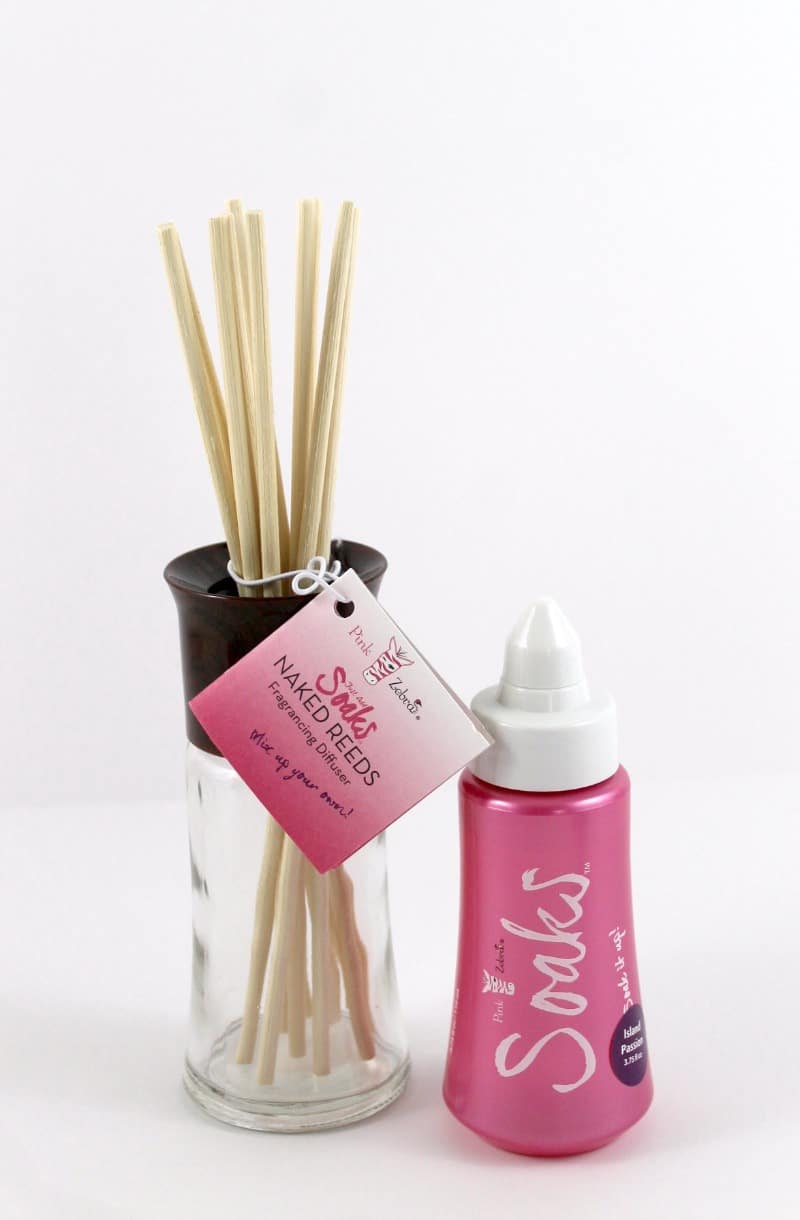 Pink Zebra offers a unique selling opportunity with a one of a kind product.
Their hostess program and compensation plan along with their high-quality product line are what has made this company one of the largest in the direct sales industry.
If you are looking for a great gift for Mom – or maybe for you! – or wanting to build a business from home, check out Ann's website to learn how you can get involved with Pink Zebra!