One of my favorite parts of Fall is Fall Fashion. As the temperatures start to drop, I get excited about big fuzzy scarves and knee-high boots and layering several different pieces of clothing because… let's be honest – I live in Florida! 😉
One thing that I have not liked about the cold weather for as long as I can remember is how cold my hands get – and for some reason, I have never been able to find a pair of gloves that actually fit! I do not know if my fingers are too short or what – but it is maddening to try to do something with your hand in a pair of ill-fitting gloves.
Not to mention in today's world of being on my iPhone all day every day, I need to be able to touch the screen and have it recognized – that is why I got so super excited when Independent Magnolia and Vine Consultant Wendy Curnow said that she was sending in a pair of their Ice Castle Fingerless Gloves for inclusion in the 2016 Diva Holiday Gift Guide!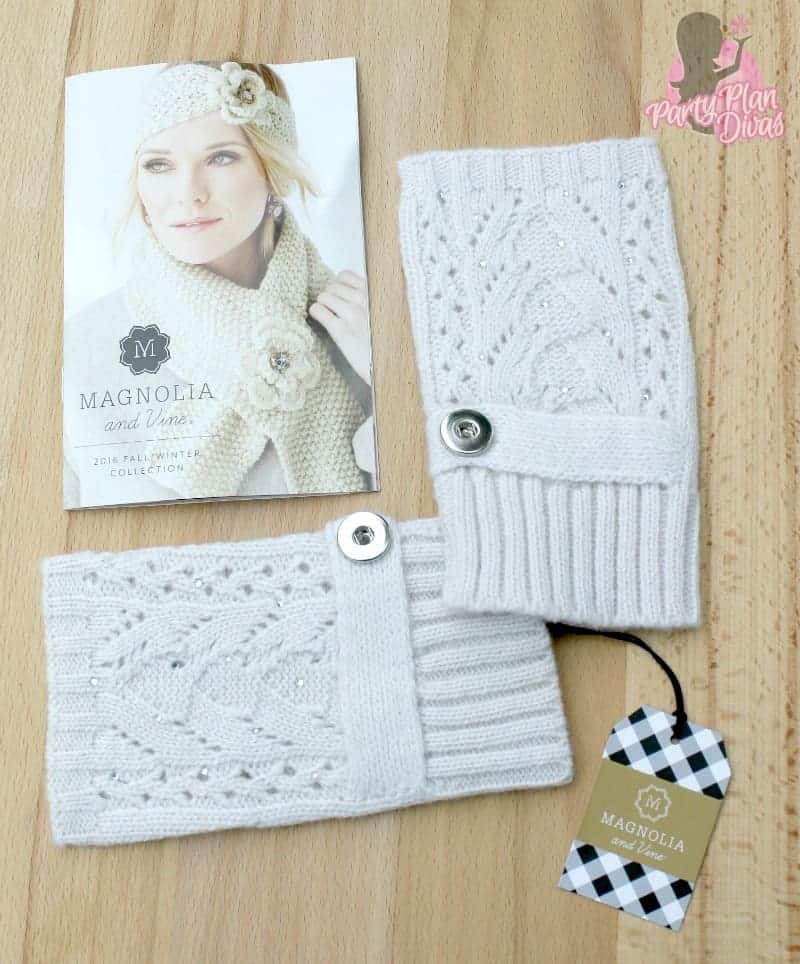 Magnolia and Vine is a new direct sales company that lets you focus on what makes you uniquely you!
Their products are not only beautiful but completely interchangeable! From jewelry to handbags to wallets and sunglasses, every piece of the Magnolia and Vine Collection can be customized to match your outfit, event, or personality. Each piece has a place that you can pop in one of their beautifully designed Snaps with gemstones, pearls, and more.
With dozens of "Snaps" to choose from as well as the ability to create your own, Magnolia and Vine lets you design your own jewelry for every occasion! It also makes a fantastic gift for anyone on your shopping list!

I love the Magnolia and Vine Ice Castle Fingerless Gloves and plan to order several Snaps – including one with our PartyPlanDivas logo! How cute would that be!?!
I also love that these gloves are perfect for keeping my hands warm while still letting me move my hands! I can still type and text with no problem!
And they are "pretty" enough to wear anytime – whether shopping at the mall or heading to a Christmas party!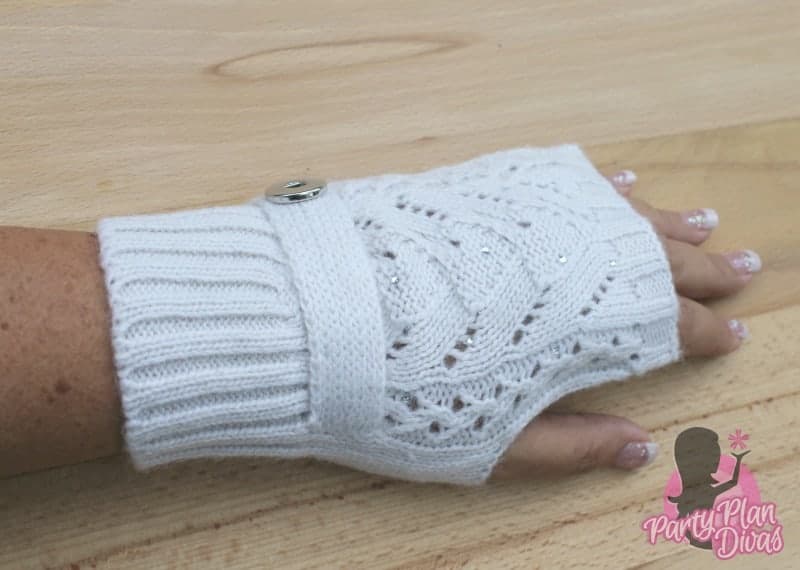 As a Magnolia and Vine Hostess, you can earn great rewards while having fun with your family and friends designing unique and custom jewelry and accessories for you and everyone on your holiday shopping list.
As a Magnolia and Vine Consultant, you can build a fun and profitable business with a generous compensation plan.
Check out Wendy's website to learn all about how you can get involved in Magnolia and Vine.