How To Pin Your Image To Pinterest
I firmly believe that Pinterest is one of the most underutilized social media platforms for direct sales today. That may be because in the past it has been so difficult to create a great pin that was not from a blog or other singularly owned website.
A recent Pinterest Update has made it easier than ever to upload beautiful, "pinnable" images from your computer to Pinterest to link directly to your direct sales website in three easy steps.
Now you can create beautiful images using sites like Canva and PicMonkey and upload them directly to Pinterest and then link to your website, Facebook group, Facebook Page, etc literally in seconds. Check it out:
This post may contain affiliate links which means we receive a small commission at no cost to you when you make a purchase. As an Amazon Associate, I earn from qualifying purchases.
Step 1
First, you want to create a beautiful image using sites like Canva or PicMonkey that is bright and colorful as well as tall and narrow. Be sure to include your branding From the home screen or your profile, click on the gray "+" sign in the top right-hand corner. A drop down box will appear that lets you Upload an Image.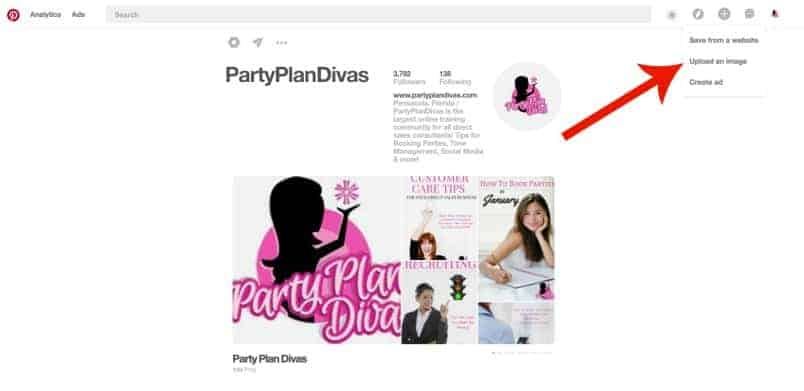 Step 2
Upload your image from your computer and insert the link where you would like the pin to connect. If the image is of a specific product or service, link to a specific page and not just your main home page. That way the user can more easily find – and purchase – the item you are featuring in the pin.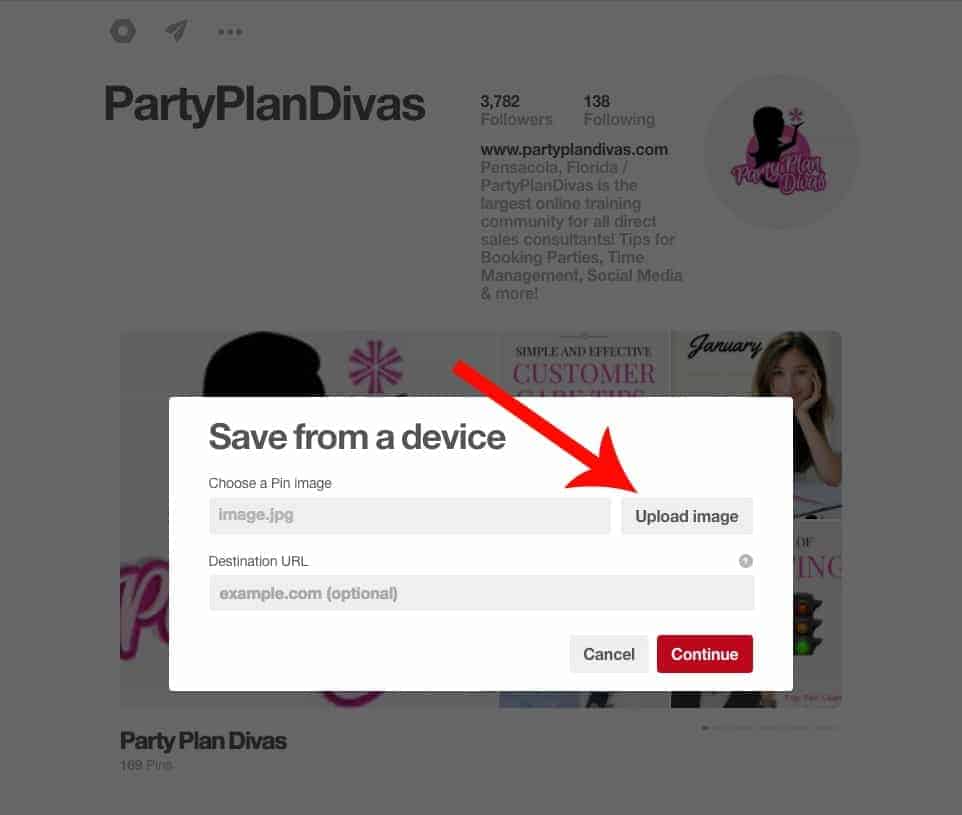 Step 3
Finally, choose which board you would like to pin the image to and include the Description underneath the image. Voila! You can even view the pin after it is posted to make sure everything is correct, and Boost the Pin for added exposure.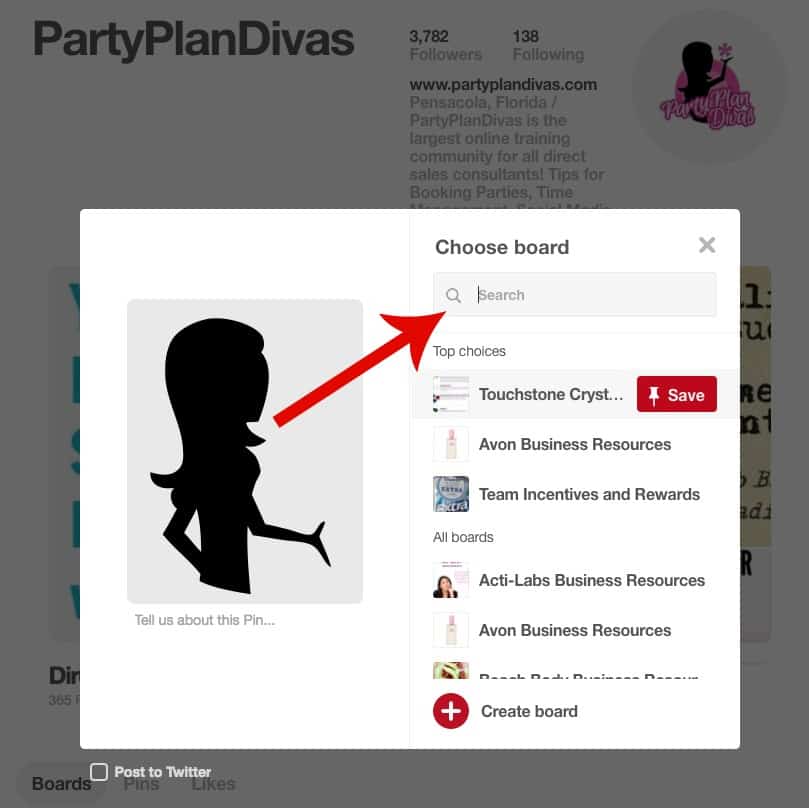 Want to learn more about How To Use Pinterest for your Direct Sales Business? Like What Should You Be Pinning? And How Often Should I Pin? Join PartyPlanDivas for immediate access to our complete Training Library!

Take A Closer Look At PartyPlanDivas
PartyPlanDivas is the largest Online Training Community for Direct Sales Professionals. For over ten years PartyPlanDivas has been a trusted community for training and support in every aspect of the direct sales industry. With a firm foundation of Time Management and Organization, the Diva Success System has helped tens of thousands of Direct Sales Consultants worldwide to be more successful, less stressed, and have time for what matters most – our loved ones.
Become a Party Plan Diva
When you join PartyPlanDivas you gain immediate access to our extensive Training Library full of videos, files, webinars, and more. Our Template Library includes dozens of files you can download for immediate use in growing your business. You will also gain access to all live training events, 1 on 1 coaching, and a community of support from like-minded professionals just like you! With PartyPlanDivas you'll become better organized, less stressed, and more successful with your Direct Sales Business.