Tips And Tricks For Rocking At Direct Sales
Can you believe it is already almost June!? In just a few weeks we will officially be halfway through the year! Have you been ROCKING your business this year?
Believe it or not, even the smallest tweaks to your business can take you from mediocre to ROCKIN! Here are some great tips and tricks to rock through this Summer and for the rest of the year!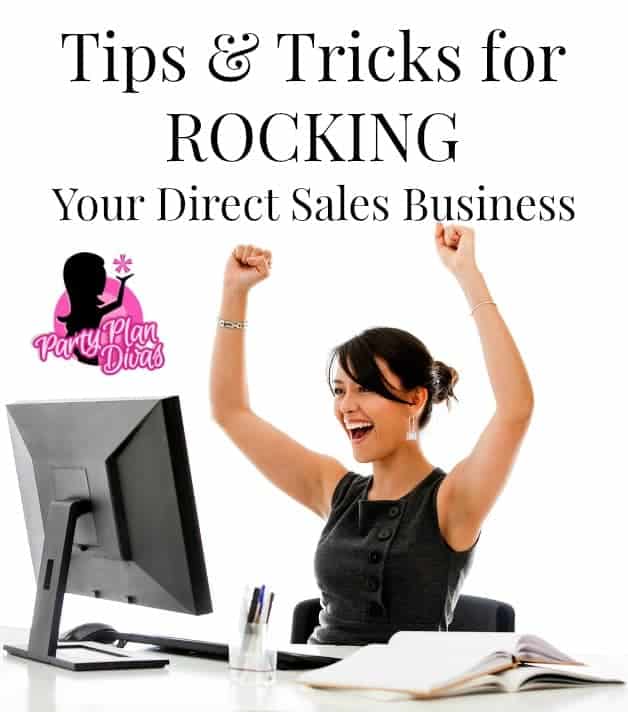 This post may contain affiliate links which means we receive a small commission at no cost to you when you make a purchase. As an Amazon Associate, I earn from qualifying purchases.
Tip: Stop being generic! Stop using the generic and bland sales lines and make yourself stand out from all of the others. Typically a person's first thought is oh, direct sales, and then they click away from it.
Make sure everything you post shows off YOUR personality and YOUR style – after all, that's why they come back to YOU!
Trick: You need to connect with your potential customers. Instead of posting salesy content and promotions, post something that will tell them how you can help them.
For example, if you sell skin care products instead of posting "rejuvenate your skin with so and so's line of skincare products" use something more personal like, "I hated my skin, it was dry, worn out and tired. I needed something that would bring my skin back to life naturally without all of those fake chemicals and serums. So and so brand saved my skin!"
This is going to sound far more real and personal, reeling in those potential clients to tell them how it worked, where to get it and how it can benefit them.
Tip: Stop nagging your friends, they are sick of it. Whether they say it or not. Nagging your friends over and over to buy your products is getting you nowhere.
They didn't want it last month, and they don't want it this month, and chances are you will be hidden by next month if you do not knock it off.
You need to get yourself out there where the buyers are. (But do continue rewarding those friends that boost your sales via their friends, they are worth it!)
Trick: Start promoting your website online everywhere. Every single social media platform out there could help you, it's just a matter of setting a posting schedule and going for it.
Start up a Facebook page for your business, and post multiple times each day to reach people. Run a contest for a free product to encourage interaction, and market yourself in a friendly and fashionable way.
Create a Twitter account and jump into conversations. Search hashtags to find like-minded people to grow with.
Create a Pinterest account and share all of your favorite things – both personally and professionally. Share share share.
Set up a Periscope / Instagram / SnapChat and share what is going on in your life. At a vendor event? – Share It! At a home party? Share It!
The possibilities are endless! You can also use Facebook Live!
If you stay on top of things, your business will gradually grow. Local buy and sell sites for your area are a great place to post that will drive traffic to your site.
Tip: Start building your confidence. Confidence is the most important aspect that you can work on to boost your sales. When someone comes to you asking about a product, you need to be able to rattle off exactly why they should buy it without hesitating.
Study your products. Use your products. Fall in love with your products. This will make selling easier because you will be authentic and genuine.
Trick: Boost your social skills, go out, have fun, and start talking to strangers. Making friends and growing your network every single day is critical to the long-term success of your business.
"Strangers" are often friends you haven't met yet – so go be friendly and TALK.
You can begin talking about common interests first to build the relationship – and see how you can work your business into the conversation. Don't be pushy, but if someone hears you and asks you about it, you go for it!
What are some other ways you can think of to ROCK your business?