Touchstone Crystal Review
When it comes to sparkle, few things can compare to the brilliance of Swarovski crystals. Since the 1800's the Swartz/Swarovski family has been cutting glass and crystals to make beautiful glass sculptures, jewelry, home decor, and chandeliers.
With the addition of Touchstone Crystal by Swarovski you can now get these beautiful jewels at home parties, online and through Independent Consultants like Kathy Zingerman.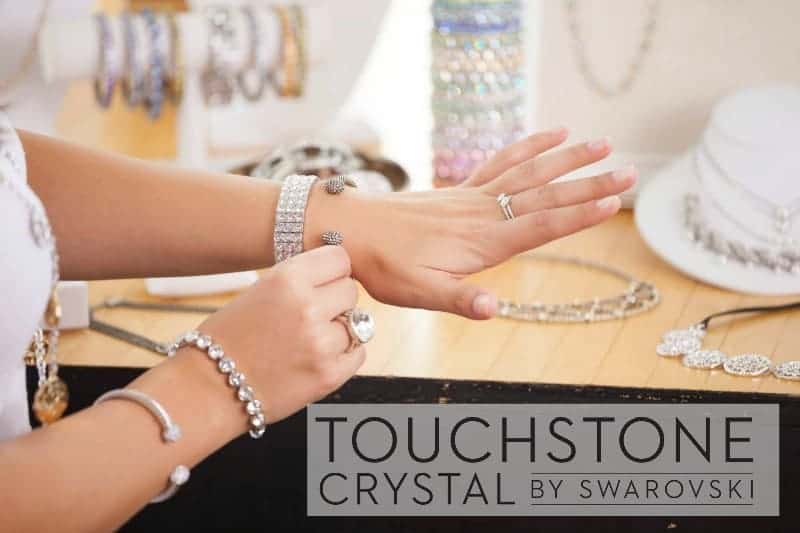 Kathy sent in this beautiful Filigree Medallion Necklace for inclusion in this year's Mother's Day Gift Guide. As usual, photos could never do justice to this stunning piece!
The sparkle is just gorgeous and it hangs perfectly on a nice sturdy chain.
The chain goes from 15 to 18 inches so the Medallion will fall as high or as low as you want – allowing it to complement any neckline.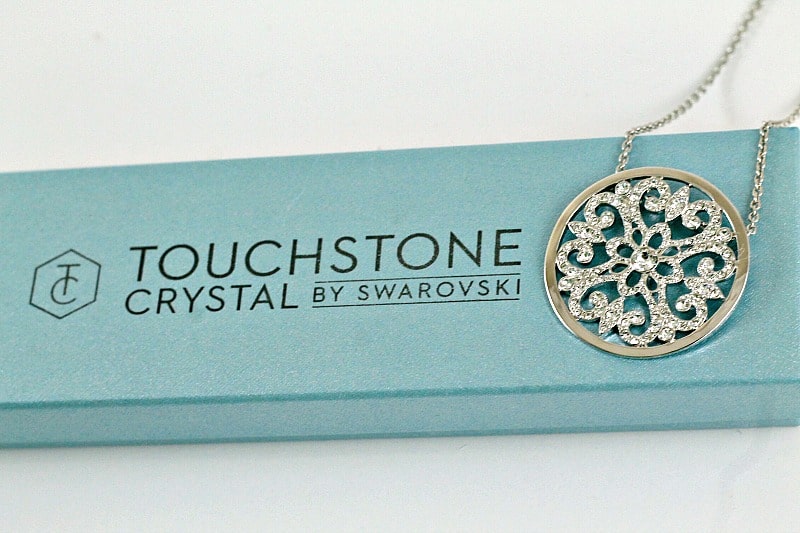 As a Member of the Swarovski Group, Touchstone Crystal brings this tradition of beauty and excellence right into your home.
With an impressive line of necklaces, earrings, bracelets, and rings, you can find a piece to accent every outfit, event, or special occasion.
Discover something brilliant with Touchstone Crystal. We want to help you feel renewed, inspired and oh so fashionable. We are a company that celebrates women just like you, and offers an unparalleled career opportunity designed to help you and all of your brilliance bloom! 

As a member of the Swarovski Group, Touchstone Crystal brings gorgeous jewelry to women right in their homes. Now anyone, anywhere can enjoy the style and luxury of Swarovski!
As a Touchstone Crystal Hostess, you can earn free and discounted products by sharing these sparkling beauties with your friends and family.
If you want even more you can join the Touchstone Crystal Family and build your business your way – online, at in-home parties, at vendor events, and more!
Check out Kathy's website to learn more about how you can get involved with Touchstone Crystal by Swarovski!