Traci Lynn Fashion Jewelry Review & Giveway
Every time I host a gift guide I get excited about what I will receive from Traci Lynn Fashion Jewelry. Every single piece in their collection is simply stunning and offers all of the "bling" anyone could ever want. From necklaces to earrings to rings to handbags to scarves – Traci Lynn Fashion Jewelry has some of the most beautiful items on the market today.
Independent Traci Lynn Consultant Coretta Campbell has a knack for picking out the most perfect item for the gift guide every time!
Of course with so many great pieces – it is hard to go wrong – so when I opened up the box for this year's Mother's Day Gift Guide I was of course blown away. Yet again my friend did not disappoint!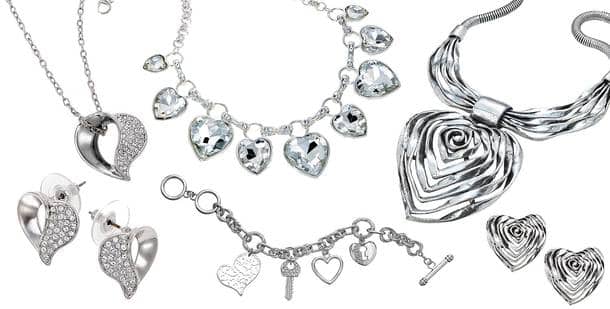 Independent Traci Lynn Consultant Coretta Campbell sent in this gorgeous "Lock It" necklace – which a photograph could never do justice to how much it sparkles!
The unique Toggle style clasp makes it easy to take on and off. The chain is 16.5 inches, so it falls just perfectly to be worn with virtually any neckline.
The heart "lock" is filled with brilliant white stones and a delicate little key hangs down on its own chain. I am not sure how many times I have already worn this necklace – but it absolutely was a favorite the second I opened the box.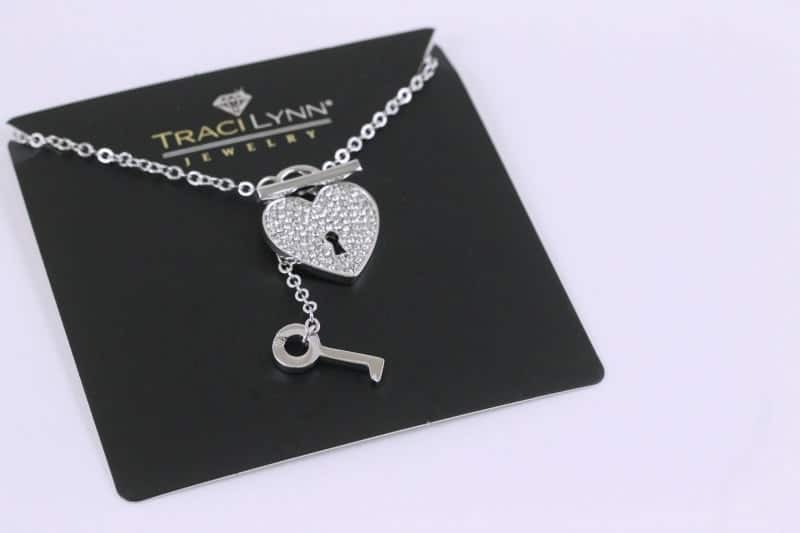 Traci Lynn Fashion Jewelry – a direct sales company founded my Dr. Traci Lynn herself – has been helping women take control of their lives and their futures by providing stunning, one of a kind jewelry with a great hostess plan and generous compensation plan.
One thing I love most about this company is how involved Dr. Traci Lynn is with her Consultants, and even I have thoroughly enjoyed following her on social media where she posts inspiring, motivational, no-nonsense tips for life as well as business.
It is no wonder her company – and her team – are making headlines with their overwhelming success. You can learn more about how you can get involved with Traci Lyn Fashion Jewelry be visiting Coretta's website.