Have you been Poshed yet?! Perfectly Posh is a super fun direct sales company offering a wide variety of spa products meant to help women take the time to slow down and pamper themselves – even if only for just a few minutes. Their cheeky named products and brightly colored packaging make Perfectly Posh fun and memorable. Every single product is made with only the best ingredients and will leave your skin feeling soft and nourished. And every product is under $25! How cool is that!? A great product, a great mission, and a great compensation plan – THAT is Perfectly Posh!

As an Independent Perfectly Posh Consultant, you can build your business your way on your own terms. You can host in-home or online parties, participate in vendor events, host fundraisers, or sell online with your own Perfectly Posh website that you get FREE with your Consultant Kit purchase! The beauty of Posh is there is no right or wrong way to do it. It's your business and you can run it the way you want (keeping in line with a few policies and procedures of course.) The CEOs love creativity and encourage their Consultants to make their business their own.

You can get started as an Independent Perfectly Posh Consultant for just $99! Your New Consultant Kit includes over $250 in full-size products, exclusive products, and over $100 worth of business building tools like catalogs, a Posh t-shirt order forms, sample containers, and more!! In your 1st 90 days you can earn over $360 in products or supplies (of your choice, 2 years to use them), PLUS 500 business cards, a car decal, 1000 personalized labels, and/or a cute bag! Perfectly Posh really wants you to succeed, and they give you every opportunity to do so!

Independent Perfectly Posh Consultant Julie Merrill found success with her business after struggling in direct sales. Here is what she had to say about her career with Perfectly Posh: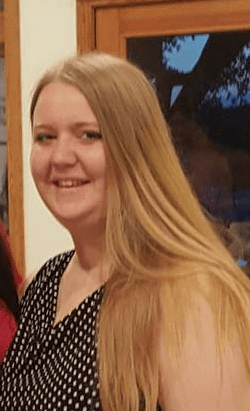 My Posh story starts when I joined another company over 8 years ago. I worked really hard to build my business and team and continued to struggle. I eventually gave up. I purchased a Posh Starter Kit to help a girl hit her goal before ever trying the products. I had no intention of selling. I started posting things and saw people loved it and started ordering. I still had not opened my box. So I decided I should open it and at least try some things. I tried the Big Fat Yummy Hand Creme. I fell in love!!!
I took it to work and my coworkers loved it too. Next thing I tried was the BFF face wash. I went to school for skin and never tried a facewash i loved like this. A couple months later I started doing Christmas shows. People loved the packaging and the names. In February I started building a team. I have seen so many people's financial situations change because of Posh including my own. We were able to pay for a complete move just from my posh income. Now we have been able to start paying down student debt aggressively and saving for a house. Never ever did I think I would have so many people on my team, and they inspire me. My goal is to help my team accomplish their goals. Even if their goal is to earn $50 a month. Whatever your goal, I would love to help you reach it with Posh!!!
You can learn more about the Perfectly Post Business Opportunity on Julie's website, and be sure to join Julie's Facebook Group – Posh Jewels – for upcoming specials, discounts and more!