Build a Business Blog – Automate Your Social Media
Automating aspects of your social media strategy can be incredibly useful – in fact, it is almost imperative to the success of a business owner. As much as we all love Facebook, it can be quite the "time sucker" in your day.
By using some awesome automation tools you can take your social media presence even further – without taking any more of your time.
Plus, when your social media is automated – it leaves you the time to focus on PROFIT PRODUCING things, like Gardening, Hostess Coaching, and Team Building.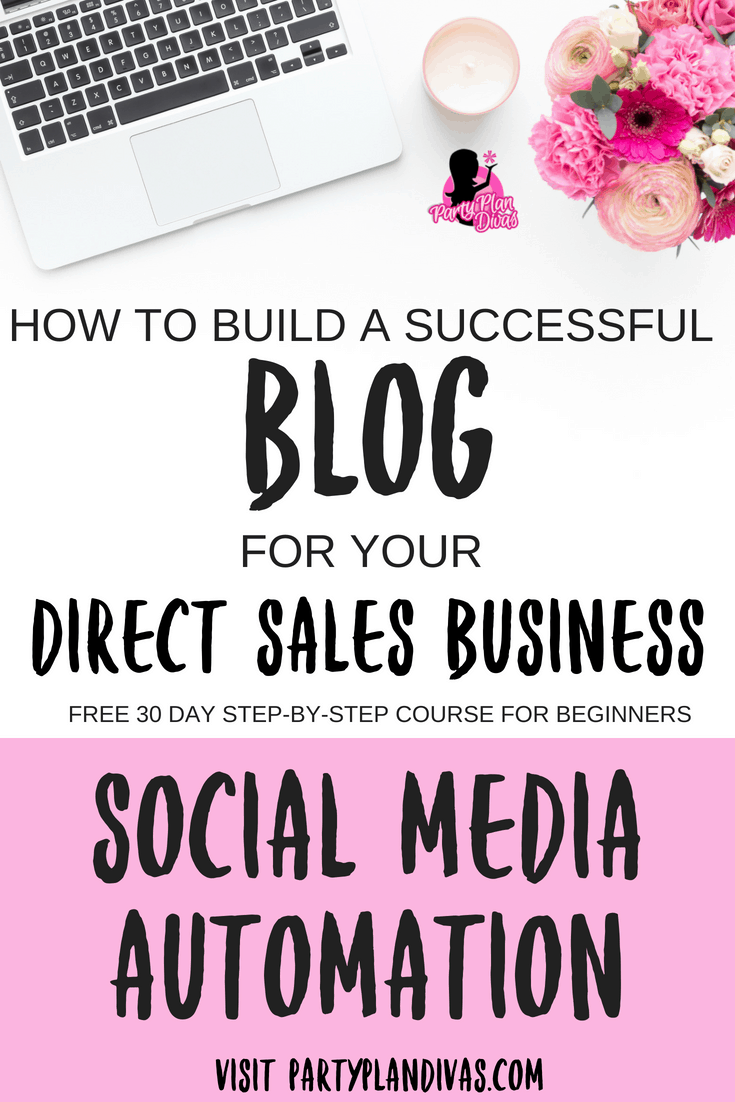 This post may contain affiliate links which means we receive a small commission at no cost to you when you make a purchase. As an Amazon Associate, I earn from qualifying purchases.
CoSchedule
CoSchedule is a paid service that lets you set your social media promotion on virtual autopilot. With CoSchedule, you can schedule a social media promotion campaign directly from your WordPress dashboard. You can create "templates" which plug social media posts into a schedule that you set.
Let's say you have a giveaway that is running for two weeks. You would compose the blog post, including the giveaway information, and then scroll down to the bottom and set up all of the social promotion for the post over the next two weeks by simply applying your preset template.
You can have tweets to go out a couple times a day, updates to your Facebook profile/page/group, LinkedIn, and more – all with one click of the mouse!
You can even go into old posts to breathe new "life" into them be setting up a social campaign to share them across your accounts again.
CoSchedule offers ReQueue which will automatically insert social promotions for you should you schedule run a bit low. CoSchedule is truly how I get so much done online – without even being close to a computer.
Publicize by JetPack
JetPack from WordPress.com offers several tools to help you automate your blog with your Social Media outlets. Publicize allows you to connect your blog to popular social networking sites and automatically share new posts with your friends.
You can make a connection for just yourself or for all users on your blog. Publicize allows you to share your posts on Facebook, Twitter, Tumblr, Yahoo!, and Linkedin.
You can learn more about Publicize and how to edit your settings here.
Tweet Old Posts – PlugIn
Revive Old Posts is a plugin for your WordPress Blog designed to help drive traffic to your older posts.
Revive Old Post provides following features:
Share new and old posts.
Choose the time between posts.
Choose the number of posts to share.
Use hashtags to focus on topics.
Include links back to your site.
Exclude categories
Exclude specific posts.
Integrated with Google Analytics.
Compatible with URL Shorteners.
WP to Twitter
HootSuite
HootSuite
HootSuite is the leader in Social Media Management Tools. There is a bit of a learning curve for this one, but once you get the hang of it, you can efficiently manage several different social media accounts, as well as schedule updates.
Probably one of the bests to use Hootsuite is the fact that it allows you to manage so many different social networks. Hootsuite currently allows you to manage:
Twitter
Facebook Profiles, Events, Groups & Pages
LinkedIn Profiles, Pages & Groups
Google+ Pages (currently not personal profiles)
Foursquare
Myspace
WordPress blogs
Vimeo
Reddit
StumbleUpon
Instagram
Tumblr
Flickr
And more!
You can even add more than one of the same network. This can be useful if you manage multiple Twitter channels or Facebook pages. You can even post to multiple channels at the same time.
However do be careful here– think of the type of audience you have on each network. Your Facebook fans will be different to your Twitter followers. Also, Twitter only allows 280 characters whereas Facebook allows much longer and richer posts with photos and videos.
Hootsuite is currently one of the only ways to cross-post to a Google+ page and is now available in the free version.
HOMEWORK:
Spend some time on each of these Social Automation Tools to figure out which one seems like the best fit for you!