Build a Business Blog – A Start Here Page
At the beginning of this series, we talked about the importance of a great "About Me" Page. Another important page for your blog is a "Start Here" Page that can be used in a variety of different ways.
This training includes how to create an effective Start Here Page as well as how to use this page for excellent customer care.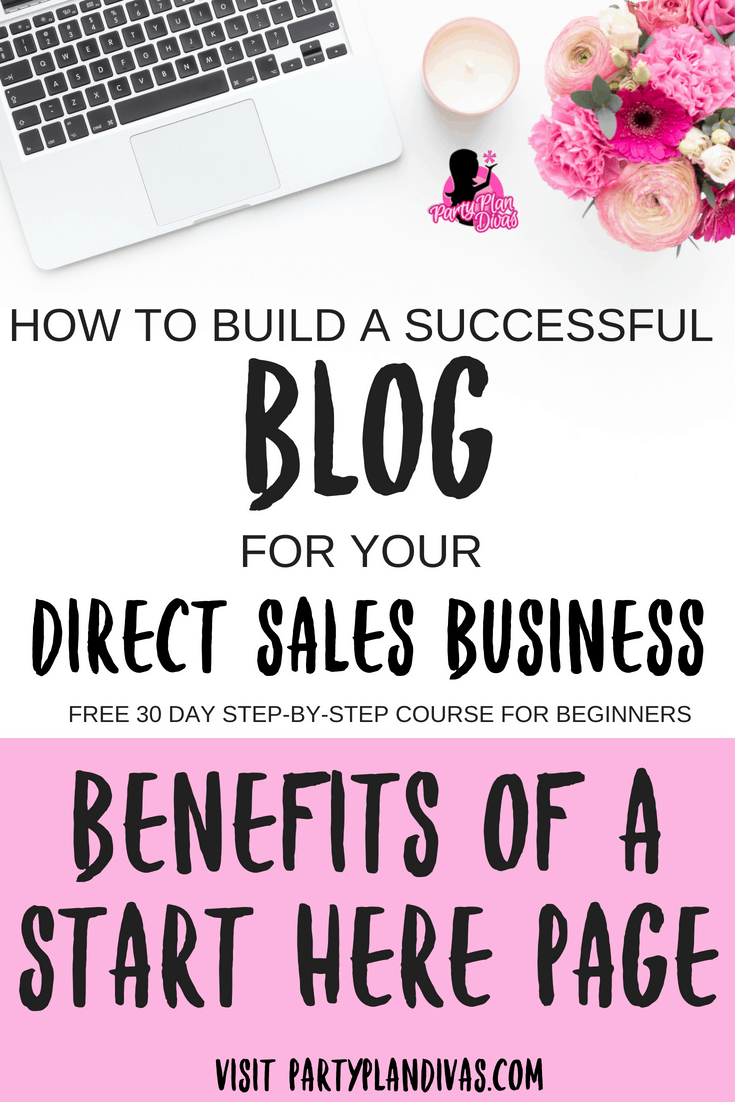 This post may contain affiliate links which means we receive a small commission at no cost to you when you make a purchase. As an Amazon Associate, I earn from qualifying purchases.
Unlike your About Me Page, a Start Here Page is designed to help your reader navigate your site or get a clear picture of just exactly what they can find on your site – quickly.
The Start Here Page is more business while the About Me page is more personal. Your Start Here Page should be short and concise and point to all of your best content in a way that is simple to understand.
How To Create a Start Here Page
To create a Start Here Page simply Add a new page and set your title "Start Here." Your Start Here Page you can include:
Links to your most popular content
Links to your most popular categories
Links to your Replicating Website – shopping cart, host program, opportunity, etc
Links to connect on your social media platforms
A link to email you directly or link to your contact page
A link to join your mailing list
Here is my Start Here Page for my personal blog – you can see it in action on MoscatoMom.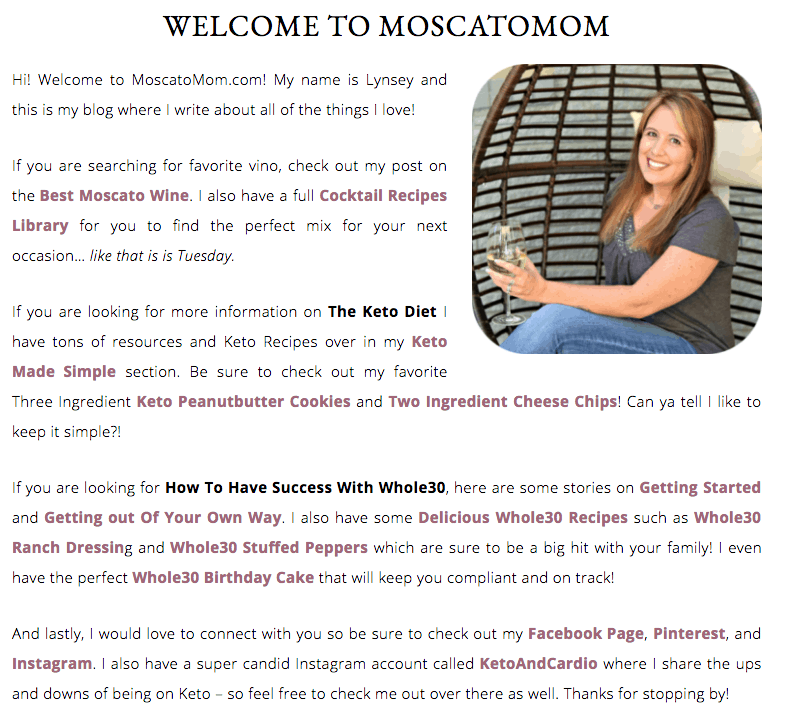 How To Use a Start Here Page
There are three main ways to use your Start Here Page.
First, you can choose to put your Start Here Page in your Navigation Menu to give new visitors an easy place to see an overview of your site and everything you have to offer.
Imagine a visitor discovering your site for the first time because she just happened to see a pin on Pinterest that interested her that led her to your blog.
Having a clear Start Here section at the top of your blog gives her the opportunity to explore further.
Second, you can use your Start Here Page as your redirect page for your 404 Redirect Plugin instead of just going to the homepage. That way if someone comes to your blog from a link that is no longer valid, they will see what your blog DOES have to offer – instead of just simply the front page.
If they are coming in from content that is no longer there, chances are they will click around to find something similar. Your Start Here page makes it easy!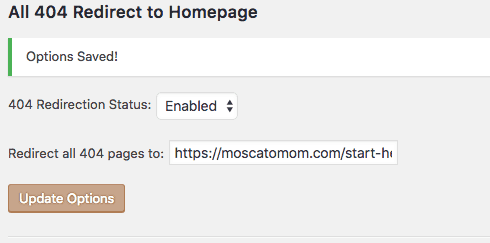 Third, You can use your Start Here Page as your incoming link on your social media profiles. Since your Start Here Page gives a quick overview of everything you have to offer, it is a good "landing page" to use on social media, or when someone inquires about your business or blog.
Make sure to update your Start Here Page as often as necessary – like when you add great new content.
HOMEWORK:
Create your Start Here Page and add to your Main Navigation (if you choose) and your 404 Redirect to Homepage Plugin.
Then choose if you want to link this page to your social media accounts. Also feel free to share it in our PartyPlanDivas Community!