Build a Business Blog – Growing Your Audience
Now that you are starting to create great content, it is time to start working on growing your blog audience. Much like growing your customer base, growing your blog audience is important to the lifespan of your blog.
Here are some tips on how to continuously get new eyes on your blog every single month.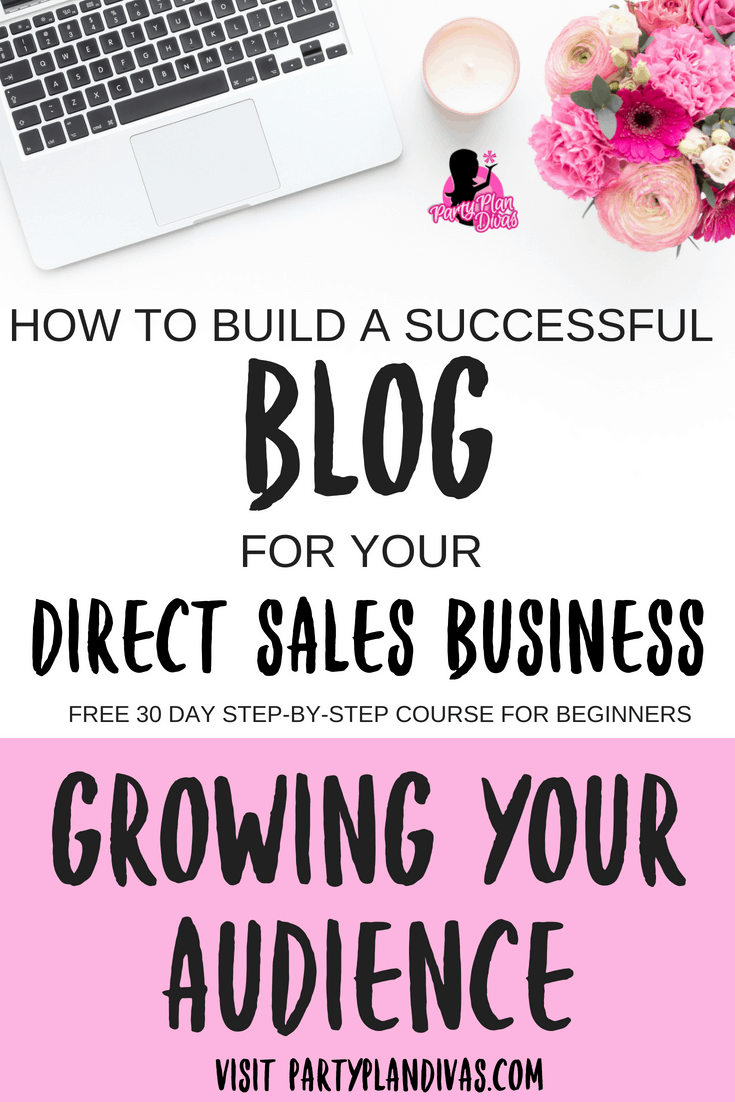 This post may contain affiliate links which means we receive a small commission at no cost to you when you make a purchase. As an Amazon Associate, I earn from qualifying purchases.
There are few things more frustrating than writing a terrific, heartfelt, well thought out blog post… only to hear crickets chirping.
"Heeeellloooooooo? Is anyone OUT THERE?"
Truth is, you can have the absolute best content in the Blogosphere, but if no one is reading it, you will never reach the goals you have set for your blog.
The good news is there is something you can do about it! Follow these five quick tips to help get you started building your Blog Audience right away.
1. Blog Consistently.
First and foremost, make sure you are blogging consistently… even if no one is reading it yet. You always want to have a list of ideas for new posts to write about.
Do reviews on products you already have in your house.
Share favorite Recipes or "Life Hack" style tips.
Share stories of past Vacations you have experienced.
Use your Planner to schedule your time and keep yourself on track for posting regularly with good, meaningful content.
2. Comment on Other Blogs.
Blogging is a social sport. Spend some time each day reading and commenting on other blogs you find interesting. Proper blog etiquette includes revisiting those who visit you.
Leave comments, share their posts on your social media platforms, and engage with other bloggers to help build your own audience.
3. Participate in Social Media.
Speaking of Social Media, make sure you are active on the most relevant Social Media platforms – Twitter, Facebook, Pinterest, etc. Your Social Media accounts should match your blog, so they are easily recognizable.
Make sure you are actively sharing your own content, but share other relevant information as well.
Engage with as many people as you can on your Social Media to help draw them into your blog. Let your personality shine!
4. Actively Market Your Blog Like a Business.
Your blog is a business and an extension of you. It will become the central location for people to access you – and in turn your business. Hand your business cards to waitresses, people in line at the store, other business owners you meet, etc.
Make sure to also take your business cards to Blog Conferences and Events to network with other Bloggers. Have ink pens made with your blog info and leave them everywhere.
Make sure your blog URL is on all of your email signatures. Get creative and get the word out about your blog!
5. Reply to Your Comments.
When someone leaves a comment for you, make sure to reply to them and thank them for stopping by. Engage with your readers and start conversations.
This will not only increase your comment count but also encourages your readers to come back and comment again. Set aside time to do this each and every day.
Building your blog audience takes time and consistency, but the rewards are immeasurable. Use these five tips to work on your blog a little each and every day and soon you will be reaching – and surpassing – your goals!
HOMEWORK:
Use Pinterest to discover five new blogs in your niche and comment on some of their posts. Continue writing new blog posts for your blog with great SEO and sharing them on social media.