Build a Business Blog – Using The CoSchedule Headline Analyzer
In the Must Have Plugins Training, I mentioned CoSchedule as one of the best plugins for social media promotion, but they also offer a free tool to help you create great headlines that will get engagement both on social and in search results. You can even use it to create your email Subject lines!
Here is how to use the CoSchedule Headline Analyzer for best results.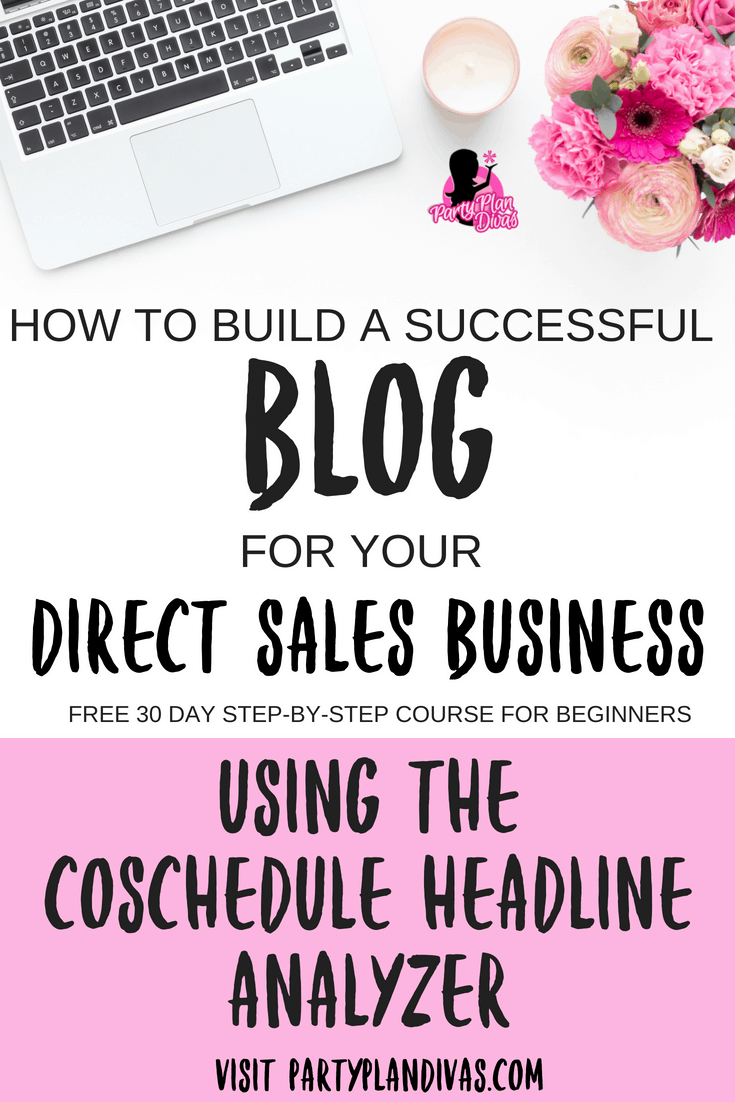 This post may contain affiliate links which means we receive a small commission at no cost to you when you make a purchase. As an Amazon Associate, I earn from qualifying purchases.
To use the CoSchedule Headline Analyzer simply go to https://coschedule.com/headline-analyzer and type in the headline that you would like to analyze.
If you are already a CoSchedule User, the Headline Analyzer will automatically populate in your Projects Section right in your dashboard!
While it analyzes your headline it will ask you for a bit of information about your business. This is a free tool offered when you join their mailing list – which is full of free tools and training for your business.
CoSchedule is one of the few emails I open and read every SINGLE one of them – so I didn't mind signing up with them at all.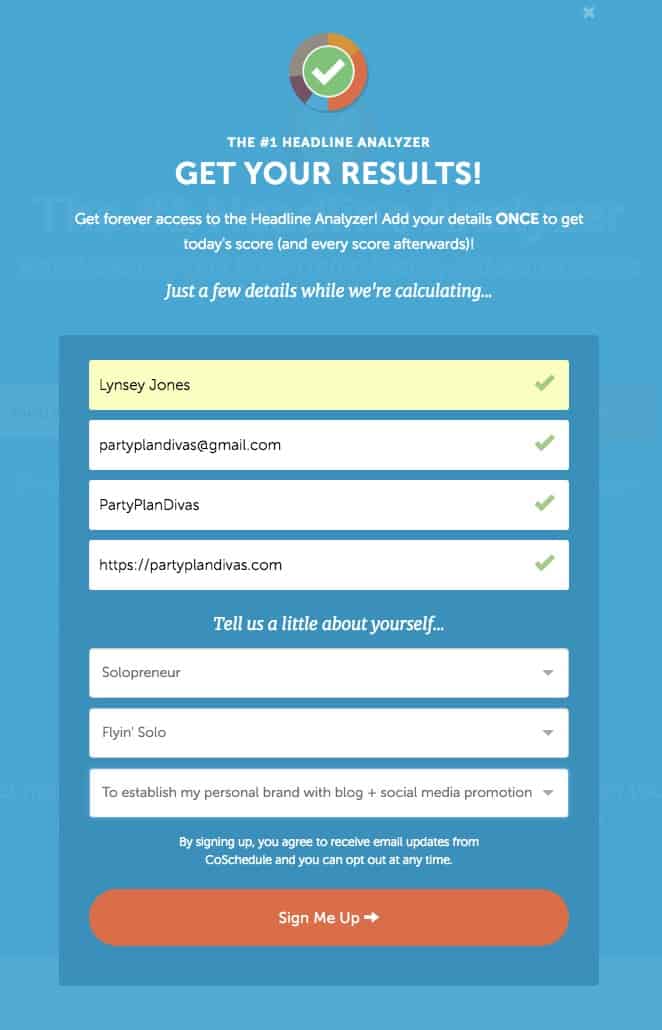 The results are then displayed in an easy to read and understand format that will help you to make improvements to get the best headline possible.
Just as an example I put in the title of our eCourse – Build a Business Blog. You can see that it did not rank so well. While it may be the main topic – it is not an engaging headline.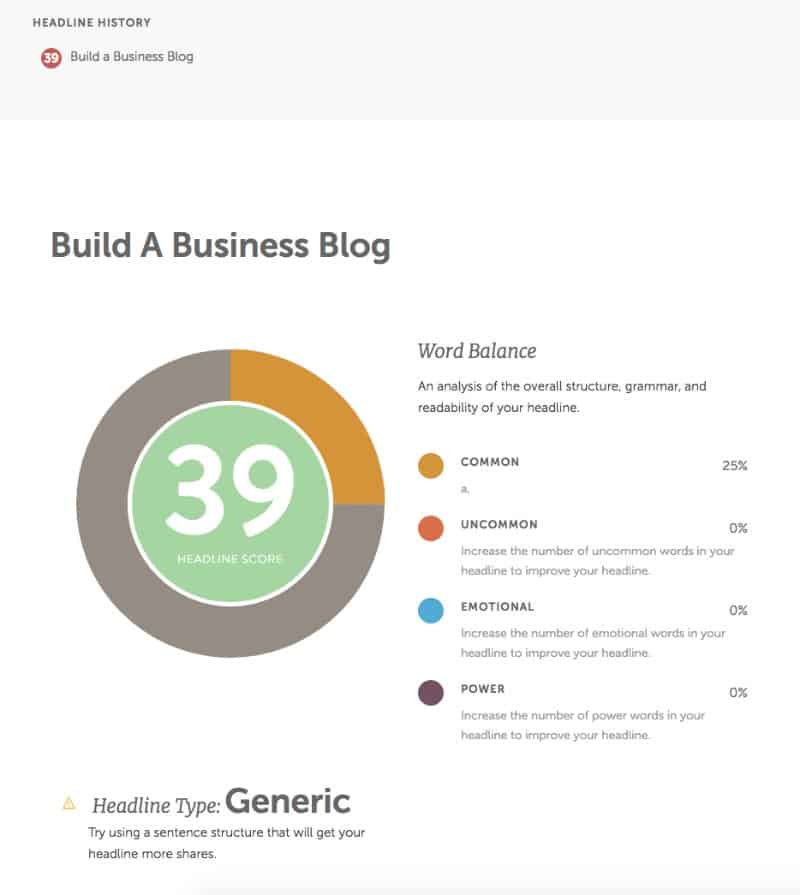 The Headline Analyzer also takes into account the length structure, grammar, and readability of the headline and gives suggestions for how to best improve your headline for better SEO capabilities.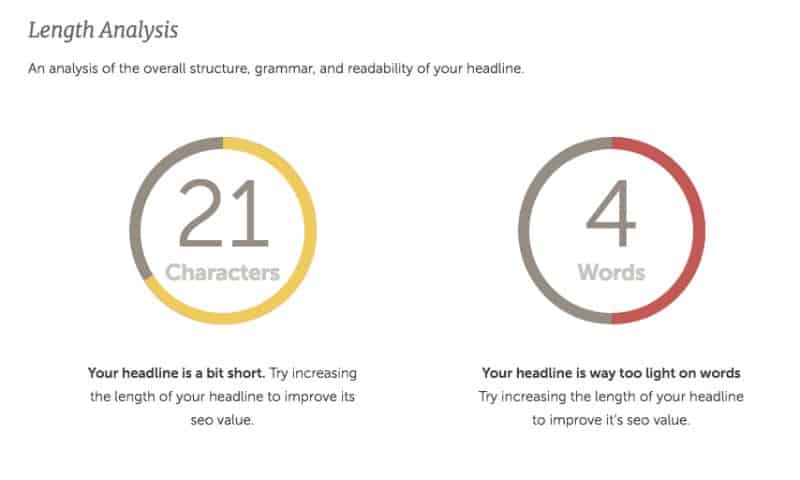 It also gives insight into how readers "see" content.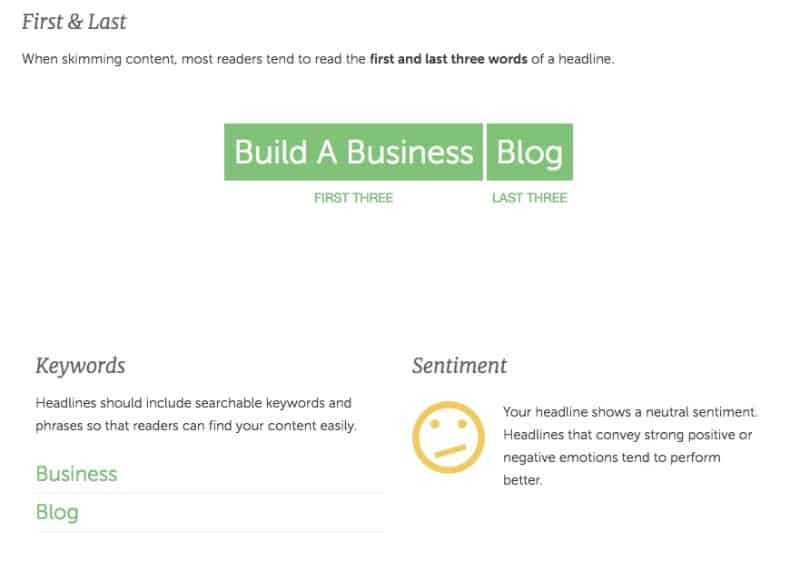 It will also show how the headline will show up in both Google Search and as an email subject so that you can really visualize how your customers and potential customers will see it.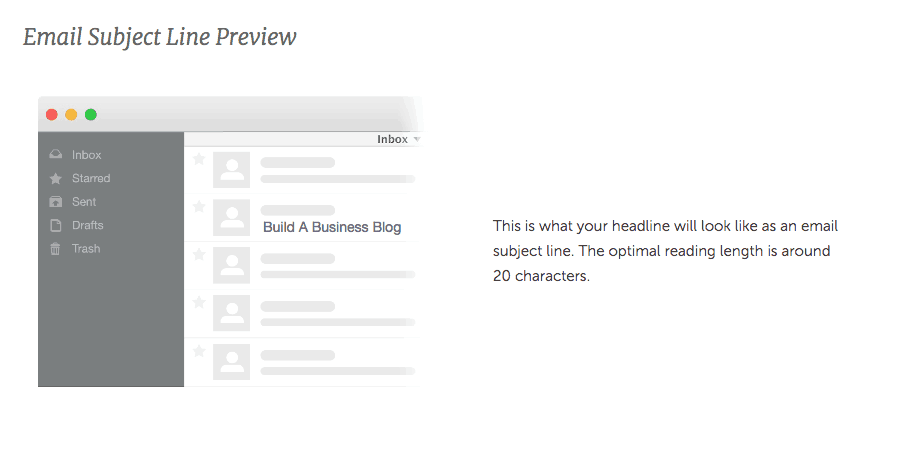 As you can tell, my headline "Build a Business Blog" needs quite a bit of work 😉
HOMEWORK:
Visit the CoSchedule Headline Analyzer and put in some of your topic ideas to see how they rank. You may also want to bookmark the Headline Analyzer to use again and again.