Sponsored by Heather Robinson of Chalk Couture
From the Chalk Couture website:
"Our story began with two moms who had a dream—to create custom décor that was foolproof to create, easy to clean up, and a ton of fun to make again and again. Reusable Chalk Transfers™ and washable Chalkology™ Paste were born, and these category-creating products started a DIY home decor revolution!"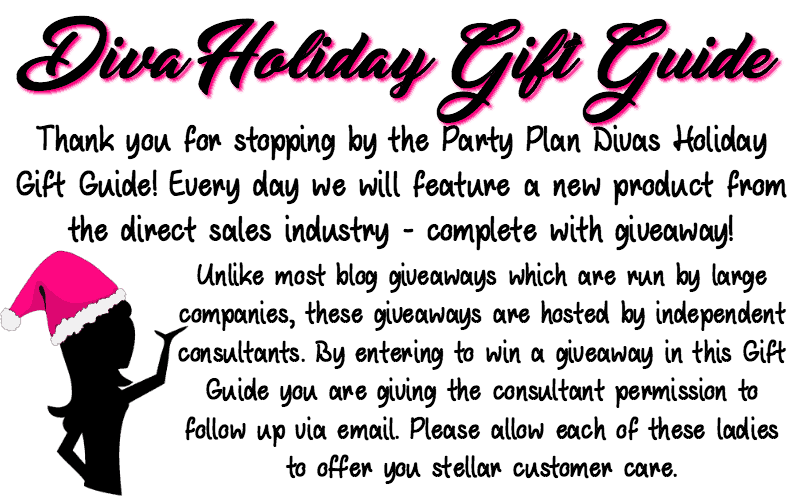 Our featured product is the Try Me Kit: One Day or Day One
Heather sent in this description of the product:
"This kit contains everything you need to create a fun decor piece for your home office or an inspirational piece for a budding entrepreneur. Best of all the transfer in the kit is reusable, allowing you to create many more items"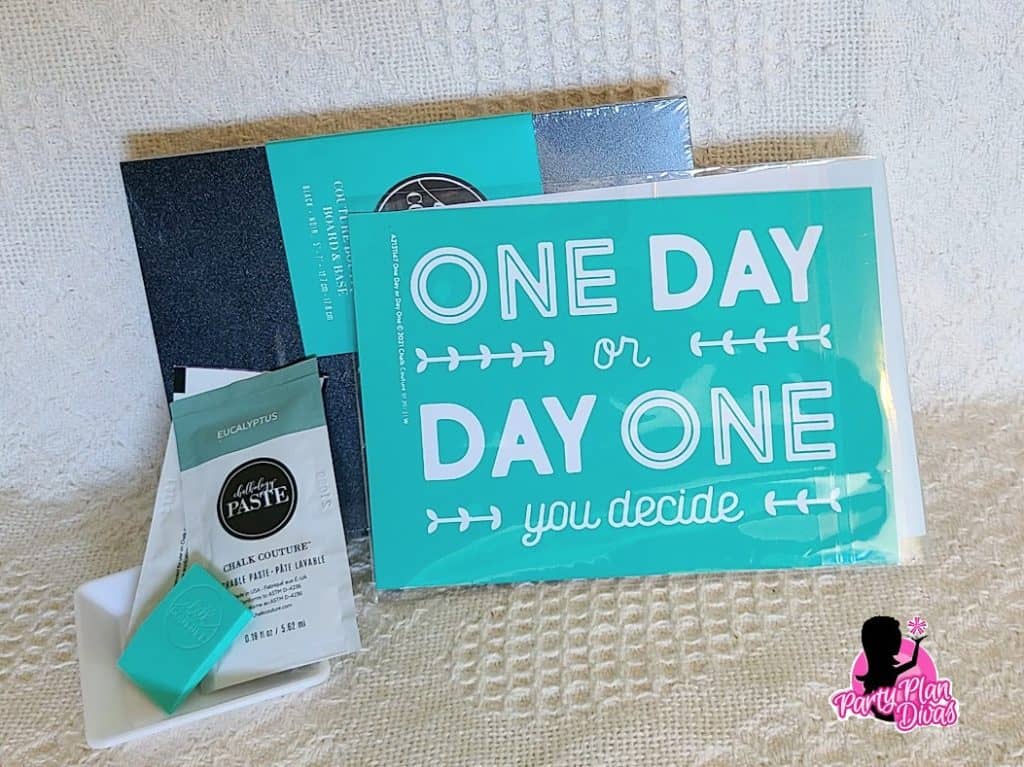 I had fun testing this product out. My first tip is don't let the paint dry before pulling the stencil off. Two reasons: One, you'll pull the paint off with it when it's dry and Two, the stencil should be washed free of paint after use so you can use it again!
I made these two mistakes.
I let my paint dry fully so that when I pulled it off not all the paint came off. I put the stencil back over my design then to fix it. I found out it's EASY to actually redo the whole thing and what's really cool is you can use this stencil over and over again so it's easy to practice until you get it just how you like it!
Another tip is to don't be TOO anxious to jump right in like I was. Study it up a bit more than just the instructions on the package. Ask your Chalk Couture rep for tips or go to YouTube or the Chalk Couture site to get some tips – there's lots on the YouTube channel here.
This would be a great thing to do for a girls night, or on a playdate for the kids.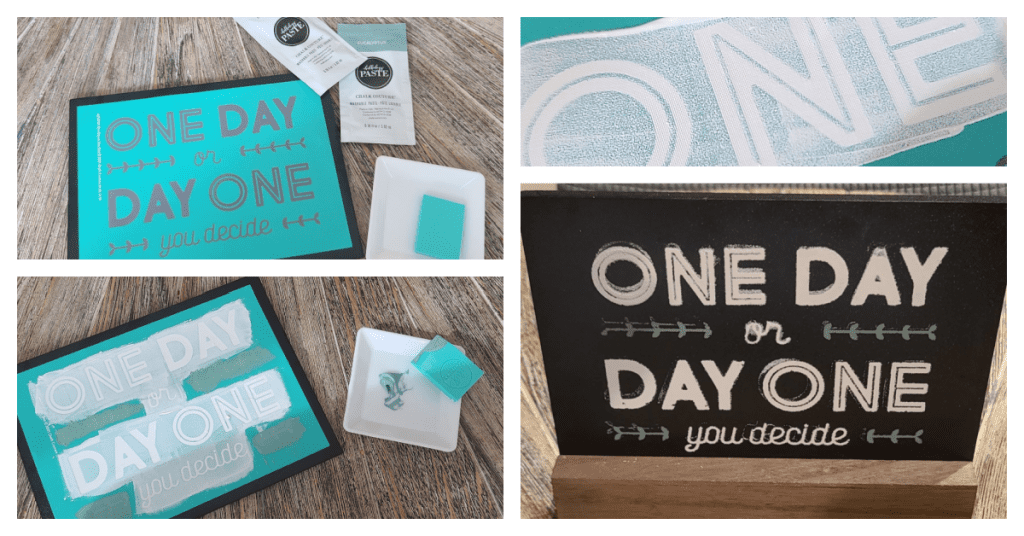 You can shop the entire line of Chalk Couture products by visiting Heather Robinson's website.
Find Heather on social media on Facebook.

If you want even more, consider joining Heather's team, and build a business that helps deliver products that help people make chalk creations that are easy to clean up and fun to make again and again!
GIVEAWAY
Ready to win? One lucky reader will win a Chalk Couture Try Me Kit: One Day or Day One sponsored by Heather Robinson. You can enter using the Rafflepress form below: