Damsel In Defense Reviews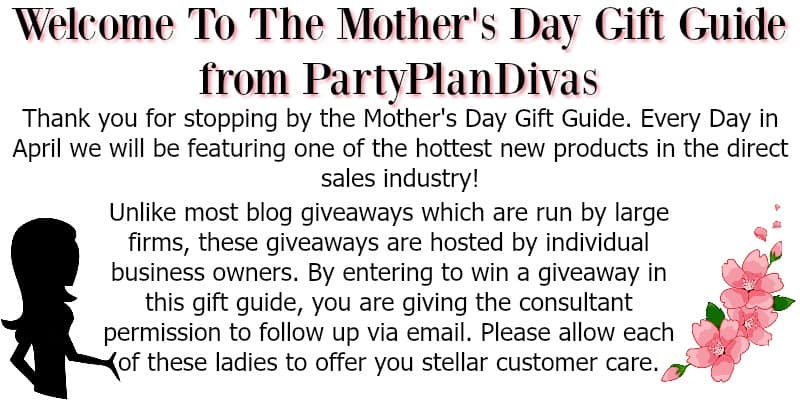 In the world we live in today, safety has to be a top concern for everyone. It seems like every time I load Facebook or flip on the news, there is a new crime, a new scam, and a slew of new victims. Now more than ever it is important for women especially to become more assertive with their personal safety as well as the safety of their property. As a woman who often travels alone, I have been an enormous fan of Damsel In Defense since discovering the company back in 2011. Their mission to empower and equip women with the tools they need for safety is a mission I can surely get behind.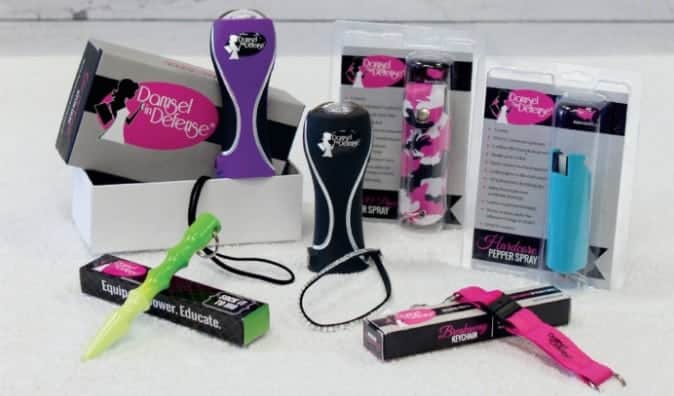 Damsel in Defense is a direct selling company that offers personal and property protection products as well as tools to help children understand dangers that surround them. Do not be fooled by the fact that these products are "pretty" – they certainly pack a punch. From stun guns to pepper spray to even conceal carry handbags, Damsel in Defense has products for everyone. Independent Damsel in Defense Pro Deb Bartlett sent in two products to be featured in this year's Mother's Day Gift Guide – both of which I already absolutely love!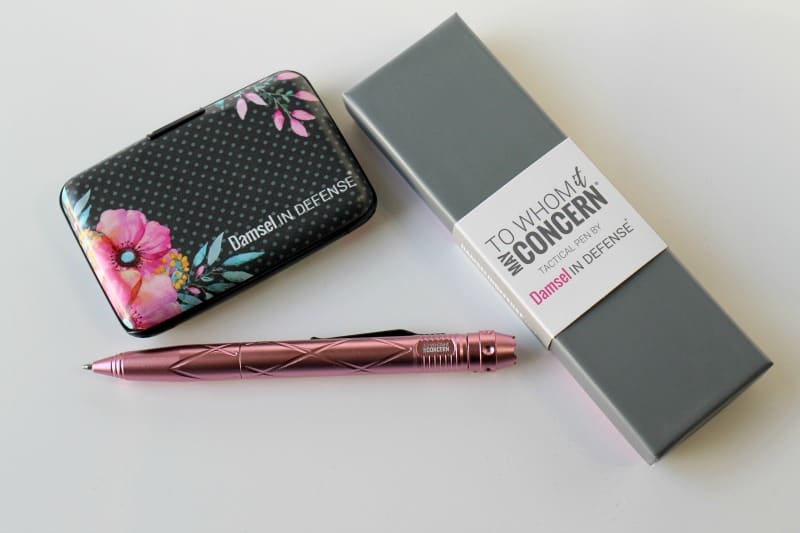 To Whom It May Concern Tactical Pen
This multi-use striking tool is a self-defense item that can be used as a flashlight and features a jagged edge to obtain DNA from an attacker. All of this comes disguised as a normal pen with a free ink refill! The pen writes beautifully and is not too heavy, but certainly solid. Comes in two colors – Rose and Navy – and of course, Deb sent me the Rose!
Hard Shelly RFID Wallet
Confidently carry your credit cards with this fun and fashionable wallet that functions as a shield against credit card theft. This compact little wallet lets you carry all of your cards with built-in protection against digital theft of your personal information while you're on-the-go. I love that I can grab this little wallet and go! It literally goes with me everywhere!
You can order Damsel in Defense products directly from Deb's website. As a Damsel in Defense Host, you can earn free and discounted products by hosting an "Empower Hour" and sharing these products with your loved ones. If you are passionate about empowering women and helping them find ways to be safer, then becoming an Independent Damsel in Defense Consultant, known as a Damsel Pro, may be for you.  With a competitive compensation plan, Damsel In Defense can be a full time, part time or anytime way to add income to your life.

I am so excited to offer one of my readers your very own To Whom It May Concern Tactical Pen from Independent Damsel in Defense Pro Deb Bartlett. You can enter using the RaffleCopter Widget below! Good luck!
This giveaway has ended. Please check out our most recent Gift Guide to find active giveaways.