Direct Sales Company – Damsel in Defense
Welcome to the Party Plan Divas Direct Sales Companies Directory Listing for Damsel in Defense!
Presenting Alana Klages
In our directory we highlight incredible consultants from direct sales companies in Canada and the US. We invite you to get to know them, check out their sites and find the direct sales company that's just right for you.

Consultant Name: Alana Klages, LI Protective Panthers
Company Website Link: Click here to visit Alana's website
Phone Number: 631-241-8209 – text friendly
About Damsel in Defense Consultant Alana Klages :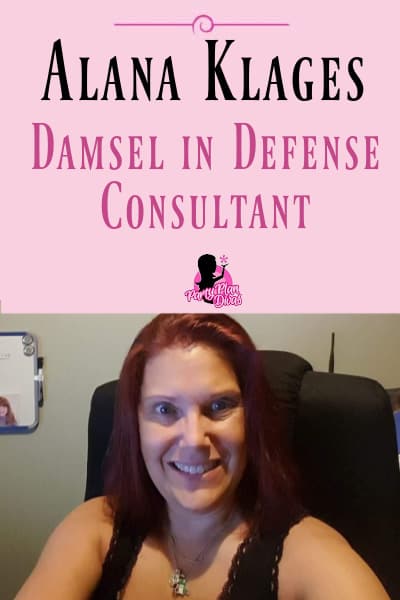 My name is Alana Klages and I am happy to assist in your personal protection via Damsel in Defense.
I am a mom of 4, work a full time job during the day and I do my Damsel Business sharing the mission of safety. I love meeting new people and introducing them to this awesome opportunity and watching them soar.
If you are looking for an opportunity to not only make some amazing new relationships with some outstanding women as well as experience real encouragement and true business potential I recommend joining my Team.
Feel free to contact me with any questions or if you would like to place and order, host an Empower Hour or learn how to become a part of the Damsel Movement.
Thank you for stopping by.
Blessings
Alana
How We Got Started

What Is Damsel In Defense?

For starters, Damsel In Defense is a self-defense company that was co-founded back in 2011 by two strong-minded entrepreneurial women:
Mindy Lin and Bethany Hughes. Based in Boise, Idaho, this one-of-a-kind network marketing company offers self-protection devices that are sold primarily through hosted parties. And I'm sure you'd agree:
Stun guns are a heckuva lot more entertaining than Tupperware. But you know what's even more shocking than being Stunned?
Damsel In Defense has an A+ rating from the Better Business Bureau – a rare feat for an MLM company.

Social Media Links:
Damsel in Defense Products and Information: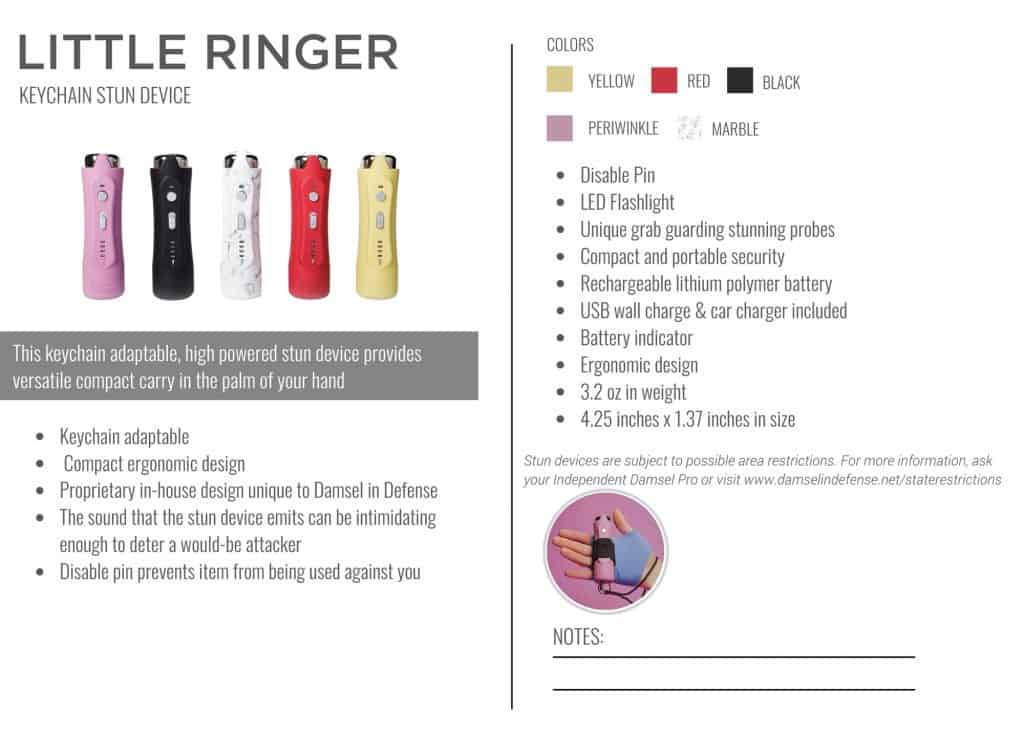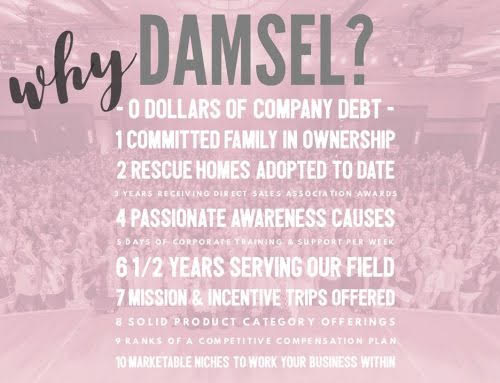 Click here to go back to the Party Plan Divas Direct Sales Companies Directory