Are you looking to get your direct sales business on track in the New Year? This FREE Diva Success System Monthly Calendar will help you to do just that!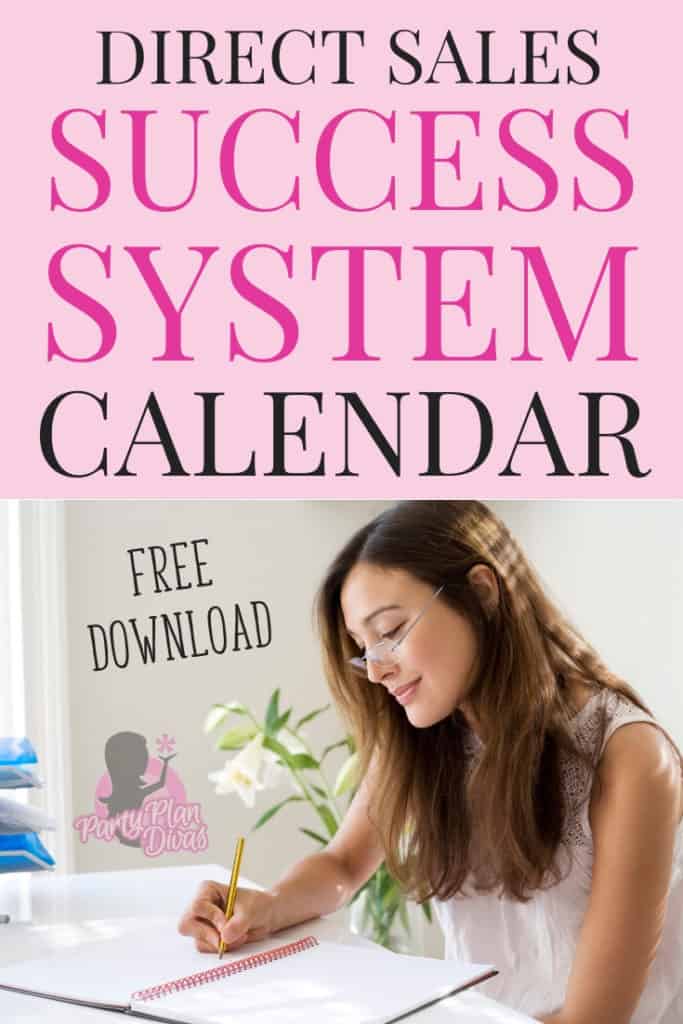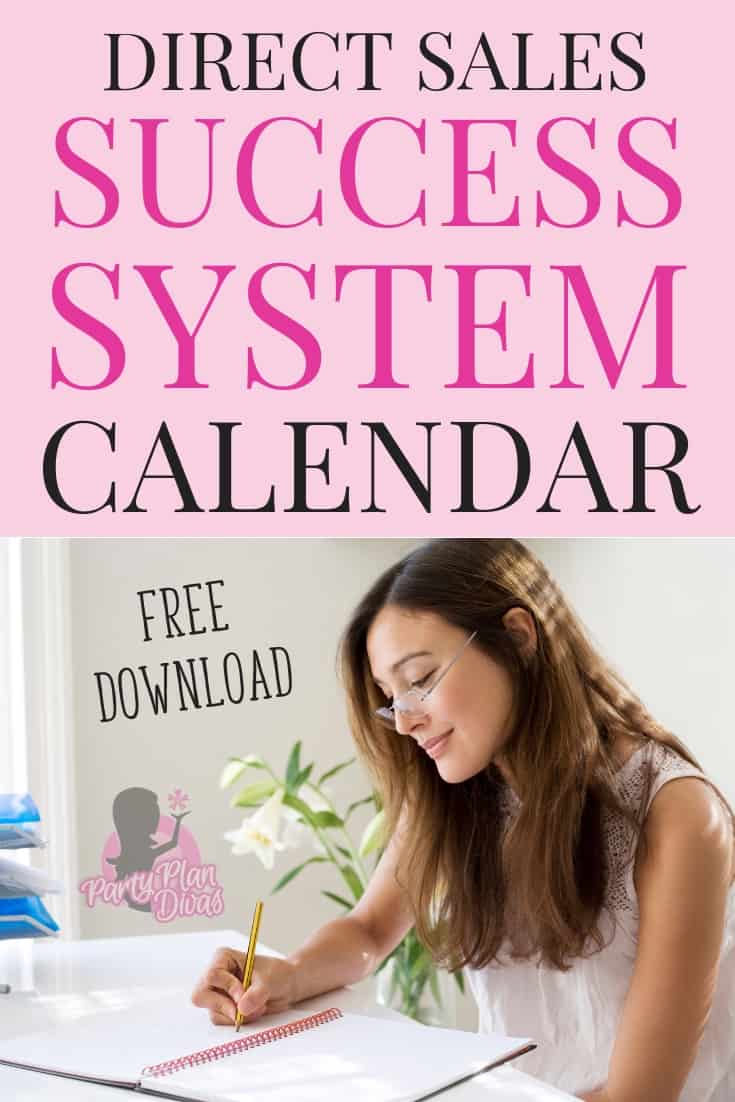 This post may contain affiliate links which means we receive a small commission at no cost to you when you make a purchase. As an Amazon Associate, I earn from qualifying purchases.
The Diva Success System has been helping tens of thousands of direct sales consultants around the world take control of their time and their business with a simple daily step-by-step program.
Our Diva Success System Monthly Calendar breaks down our time management system and gives you a task list of what you need to accomplish every single day of the year to keep your business on track!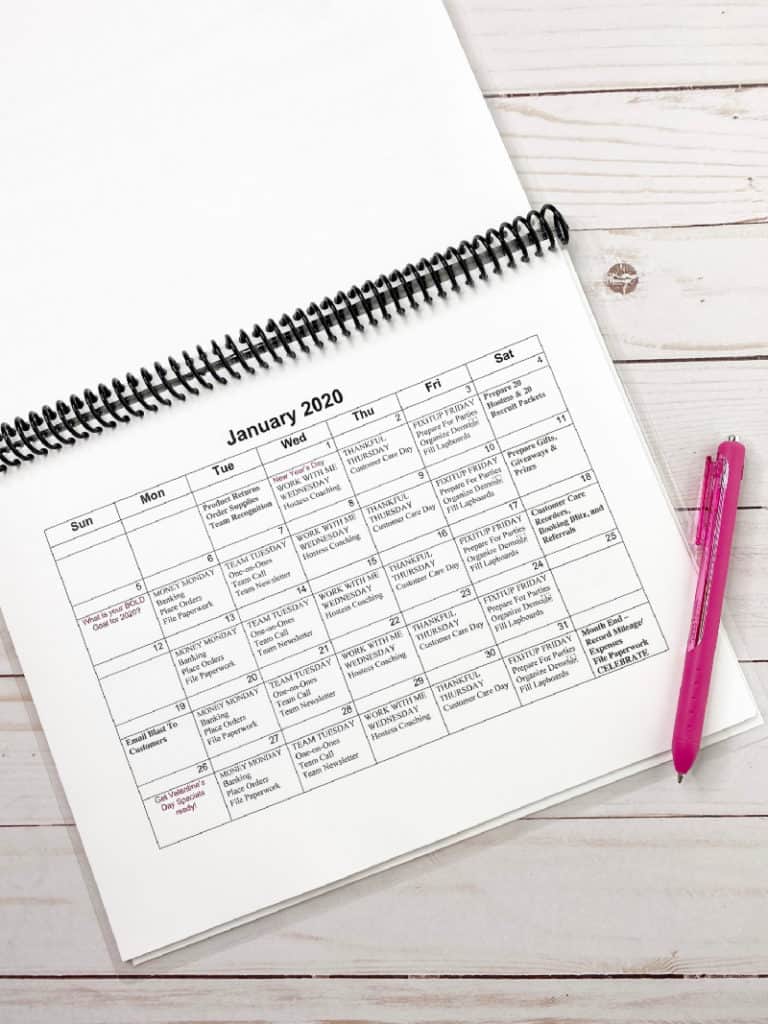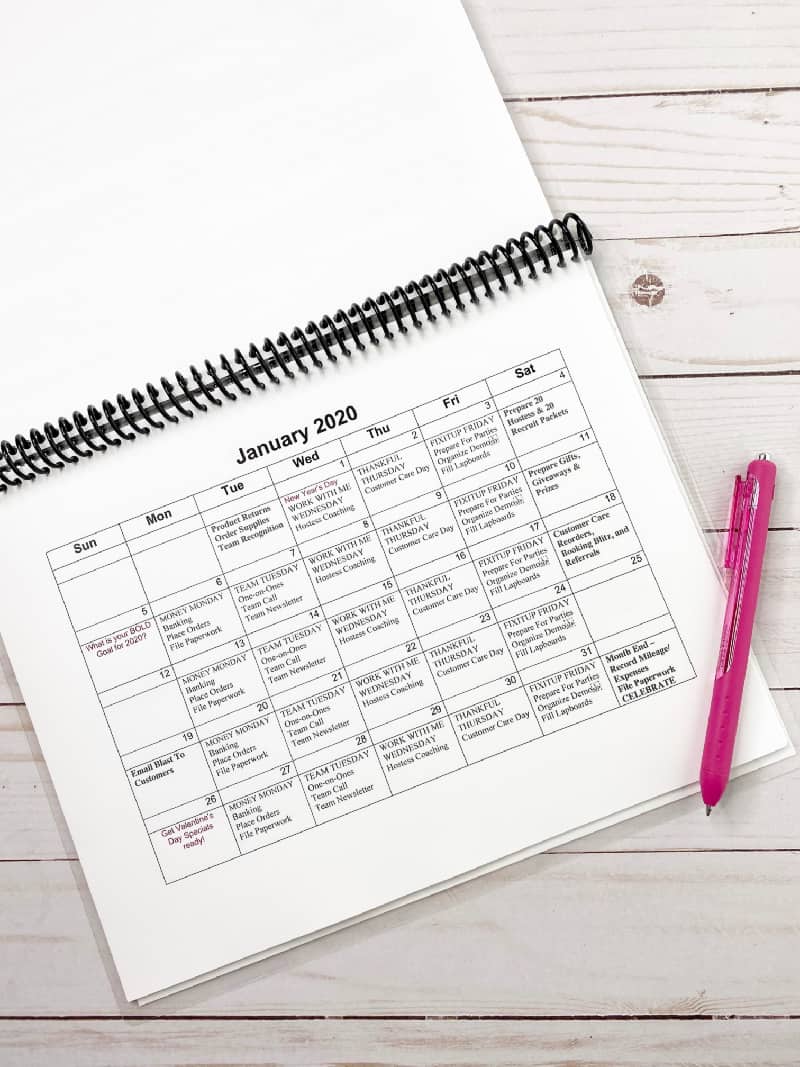 The Diva Success System Monthly Calendar has been developed to provide a useful, practical tool for helping you manage your time and business.
Designed to be used alongside our Diva Success System Planner, these tools will help you run your business more smoothly every single day of the year.
This calendar, along with the training and tools you receive from Party Plan Divas, will help you to build an unshakable foundation for a successful and thriving business. Use this calendar daily to stay on task, on time, and on top of your Party Plan Business!
CLICK HERE TO DOWNLOAD YOUR FREE 2020 DIVA SUCCESS SYSTEM MONTHLY CALENDAR
Want more help with your social posting? How about 135 prompts and pre-written content at 50% off?
Simple Social Promos gives you three months work of
social posts and ideas!
Use and reuse this content to have a consistent source of content that attracts your ideal customers and team members.
In this package you'll get:
90 content prompt ideas
30 pre-written social posts
15 pre-written blog posts
You can click here to get it for 50% off with coupon code: simple (only $7.50 after coupon – that's $2.50 per month!)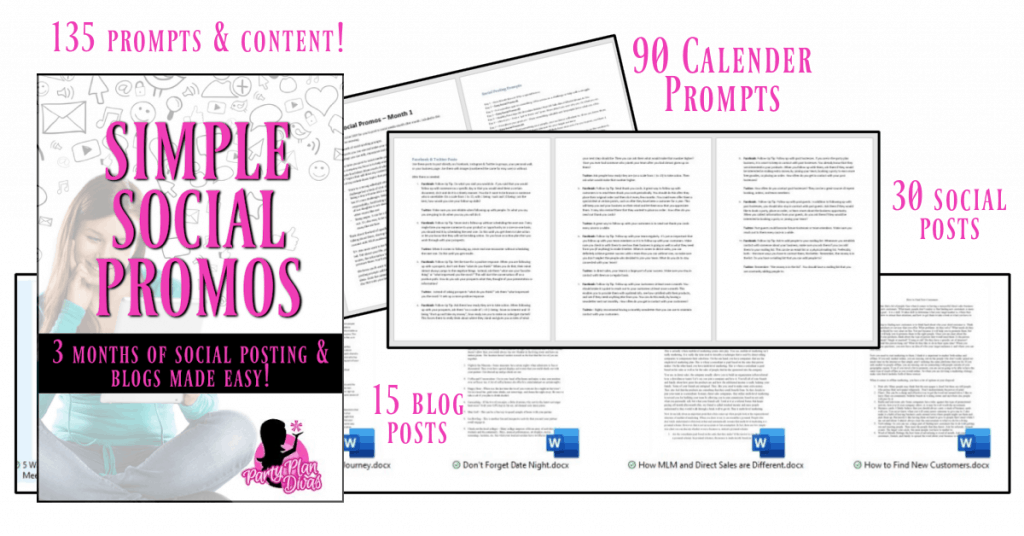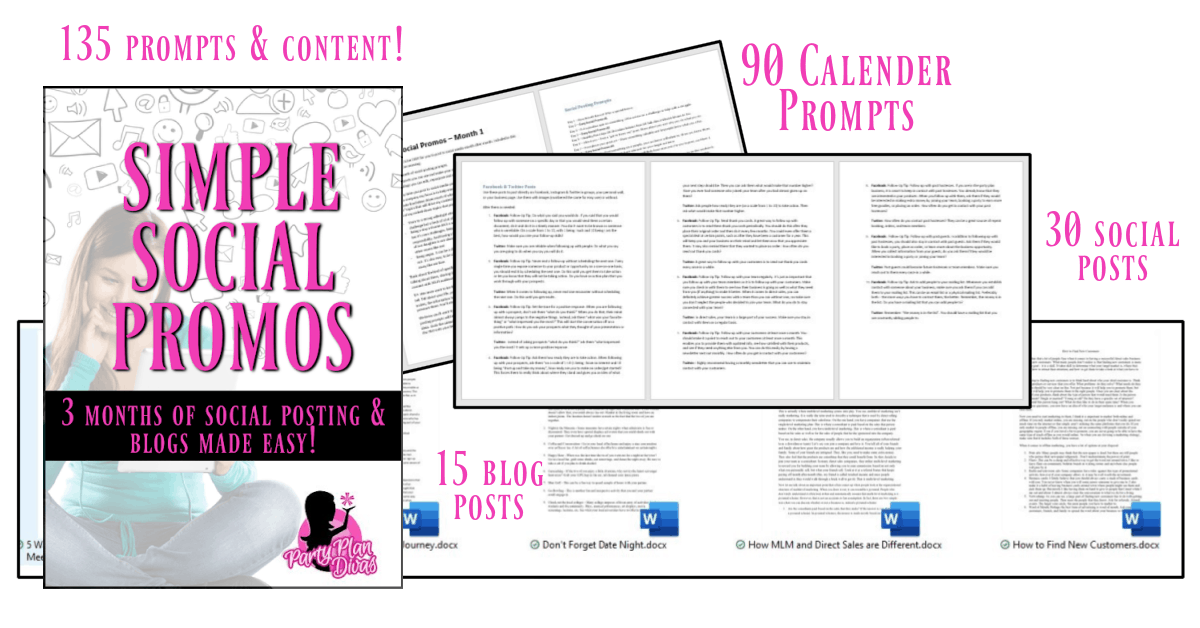 Thank you again for subscribing! I look forward to working with you!
Much love and success,
Angela