The Gingerbread House Gourmet Nut Roll Giveaway
Hey Divas! I am so excited to wrap up our 2017 Diva Holiday Gift Guide with the perfect gift for everyone on your list – including you! I have partnered up with The Gingerbread House to talk about their delicious Gourmet Nut Roll on sale now through the holidays!
The Gourmet Nut Roll is a full 2.5 pounds of deliciousness that arrives at your door ready to eat! This is perfect for your Holiday Team Parties, Recognition Gifts, Thank you Gifts for your favorite Hostesses, as well as gifts for friends and family – even far away!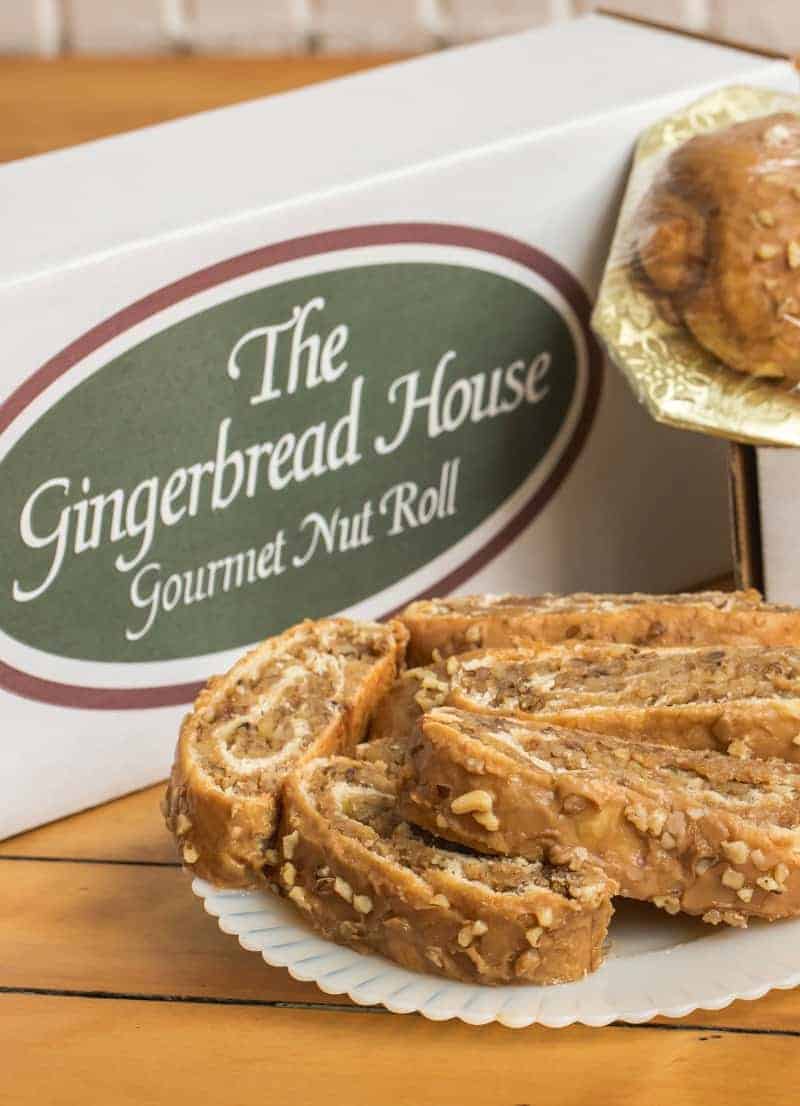 For more than 60 years The Gingerbread House has been making delicious Gourmet Nut Rolls from their Grandma's recipe. Made with real butter, fresh eggs, the freshest, highest quality walnuts, and no added preservatives The Gingerbread House Gourmet Nut Roll arrives at your door ready to eat!
Each Nut Roll is made fresh and never frozen – but you can freeze it up to six months – just let it thaw for about 24 hours and still have the same deliciousness as the day it is made!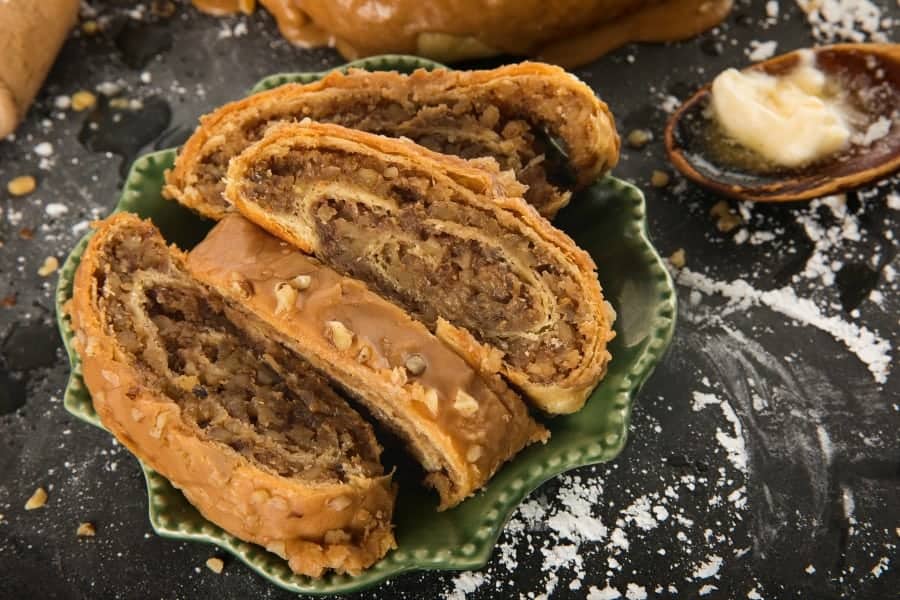 I was so excited to try my own Gourmet Nut Roll – I have to admit I had not even heard of them before! My box arrived right on schedule and I was delighted to find my Nut Roll perfectly packed to stay fresh but also pretty enough to be a perfect holiday gift for teammates, friends, and family far away. It even comes on its own little cutting board!
I have SO many people on my list who are "impossible to buy for" – and coming up with unique recognition gifts was always a struggle – this is a perfect solution! You can order and drop ship directly to all of your loved ones! How easy is that?! It took no time at all for me to unwrap and for us all to dig in.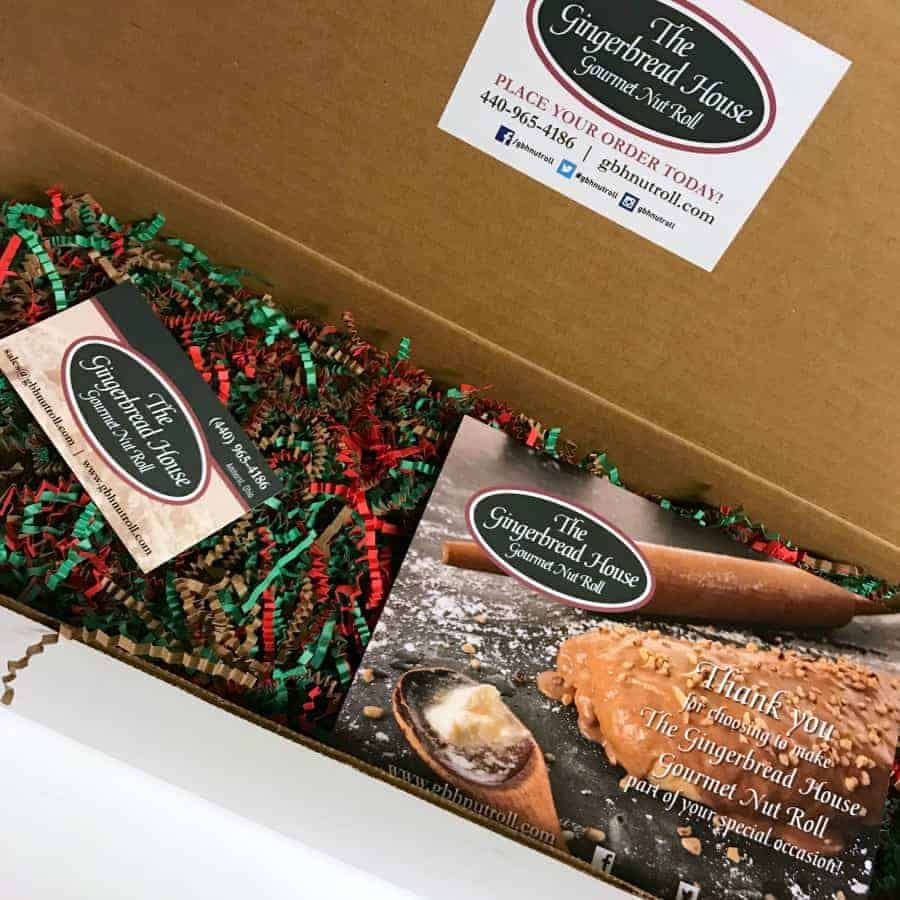 To quote Littlest Diva… "That's a lot of nuts!" The Gingerbread House Gourmet Nut Roll was no doubt delicious – but what was so impressive was just HOW many nuts were in it! I know that sounds crazy, but I was really expecting it to be a lot of bread and very little nuts because of the great price point.
As someone who buys a lot of nuts for snacking every week, I know how pricey those little things can be. I was super impressed with how full of nuts this nut roll was. 
Every Gingerbread House Gourmet Nut Roll gives you a full 2.5 pounds of deliciousness or 22-26 slices – making it perfect to take to share at holiday parties! Or if you do not want to share, I have to tell you that a slice with some hazelnut coffee *might* actually be the best breakfast I've ever had.
You can choose to have their signature maple glaze on top or get it plain – either way, you are going to get a whole lot of delicious nutty flavor!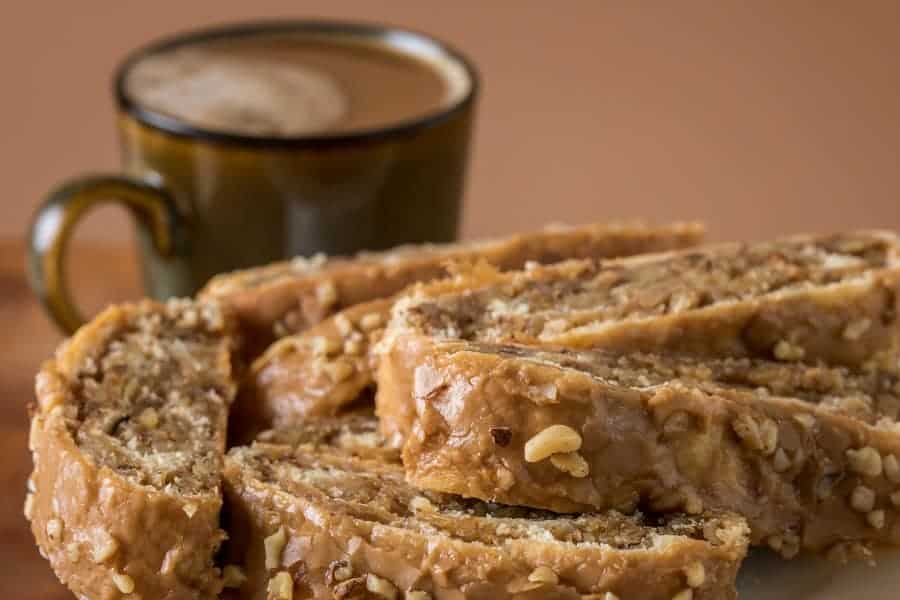 Check out The Gingerbread House to place your orders – but hurry – they are only on sale during the holiday season! Use the code PPDIVAS to save 10% on your order!