When it comes to gifts for Mother's Day, I like items that are practical and will help me to do my #1 job – which is keeping my household healthy and happy.
It may seem a bit old-fashioned, but I actually prefer to be the one in charge of keeping the house the cleanest it can be – which in turn keeps my family as healthy as they can be – which is why I prefer to use products without harmful chemicals.
H2O at Home began in France and in 2009 came to the United States with a clear vision and "the idea that keeping your home clean can be simple, safe, and effective."
Their extensive line of products – including household cleaners, skin care, personal care, and home fragrance, are as environmentally responsible as they are effective. It just doesn't get much better than that.

Independent H2O at Home Advisor Lindsey Gilmer send in her "must have" products for inclusion in this year's Mother's Day Gift Guide – the H2O Cleaning Clay Kit. This 100% natural and food safe Cleaning Clay works as an all-in-one cleaner for your kitchen and bathrooms.
It has a light lemon scent – from lemon essential oil of course – which not only makes your space smell terrifically clean but also helps cut grease and grime for a complete clean on stainless steel, ceramic, granite, glass, and more!
The Cleaning Clay comes with a sponge to help cut the grime, but this kit also comes with their signature Heavy Duty Chiffonnette® which makes getting your home that much easier with a specially woven cloth that helps to remove tough problems like mildew and hard water stains.
This "workhorse" of a cloth will help you get your entire home sparkling!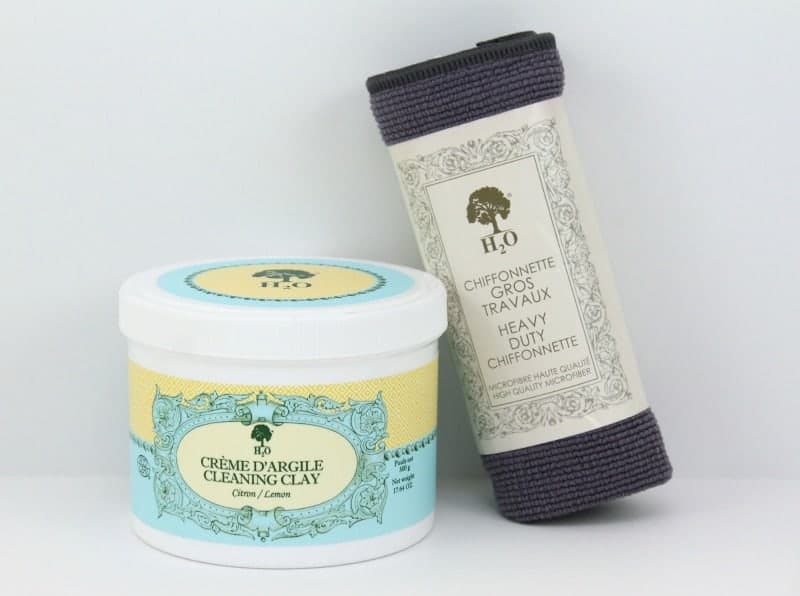 H2O at Home offers an impressive line of products everyone needs in their home or office.
You can host an H2O Party to earn free and discounted products while you learn about ways to live more eco-friendly, making less of an impact on the environment.
If you are really passionate about the environment, you can join the H2O Family and build a strong and successful business surrounded by like-minded individuals with a generous compensation plan.
You can learn more about how you can get involved with H2O at Home be visiting Lindsey's website.