Touchstone Crystal Review & Giveaway
When the world's best crystal cutter launches a direct sales company – you automatically know two things. One – that the business plan will be fantastic, and two – that the jewelry will be absolutely stunning. That is exactly what happened when Swarovski Crystal launched their direct sales model just a few years ago – Touchstone Crystal.
Now, not only can you get Swarovski crystals at leading jewelry stores, but also from professionally trained Consultants like Inetta Johnson who can bring all of the sparkle and shine right to your door.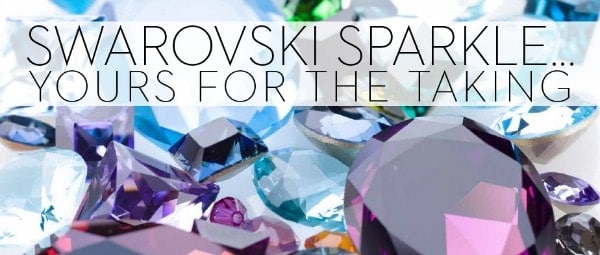 Swarovski crystal transforms everything it touches, lifting it out of the ordinary, making Swarovski a staple on the red carpet and the preferred partner of the world's most famous fashion houses for over a century.

Swarovski's rich heritage of craftsmanship, creativity and innovation ensures that the quality, cut and finish of every crystal is second to none.
I have several Touchstone Crystal pieces that I have had for years that I absolutely love. I was excited to get another piece this year for the 2017 Christmas in July Gift Guide.
I asked Inetta to send her favorite piece, and as soon as the box arrived, I knew just exactly why this one was her favorite. The Pavé Stick Lariat Necklace is absolutely gorgeous.
Pictures could never do it justice! The sparkling pieces slide through the dainty little O ring to give a unique and versatile style – with all of the sparkle that Swarovski is known for!
You can gather your girlfriends for a fun night of shopping while earning free Swarovski Crystal Jewelry by hosting your own Touchstone Crystal show.
Or join their team of GLAMbassadors to build your business sharing the love of sparkle!
With a great, well-known product, a fantastic hostess plan and a generous compensation plan, it's no wonder Touchstone Crystal is making headlines in the direct sales industry.