When I made the decision to change my lifestyle to get healthier a couple years ago, one of the biggest changes was eating at home. It may sound crazy, but I used to eat at a restaurant almost every night of the week! The problem was that because I was truly "learning how to cook," I ended up throwing a good bit of food away because I really did not understand the shelf life, or I would get over zealous at the grocery store and buy way more than I needed for my family of four. That was when I was introduced to THRIVE Life – a company focused on helping families become more self-reliant while living a healthy, balanced lifestyle. Their line of freeze dried foods allows you to use just the amount you need while the rest stays fresh until you need it again! How cool is that?! When Independent Thrive Life Consultant Melissa Peggs wrote in to be a part of this year's Diva Holiday Gift Guide, I was super excited to get to share one of my secrets to healthier living!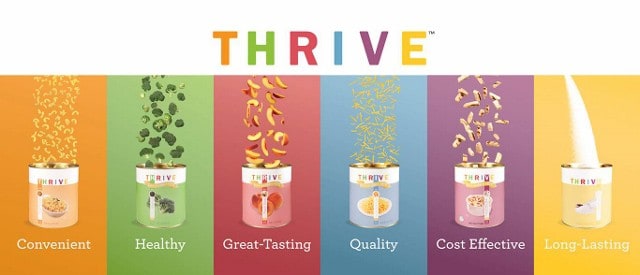 THRIVE Life is a versatile line of foods that can be easily incorporated into daily meals, or used as a quick and healthy snack. They offer a complete line of fruits, vegetables, grains, dairy, meats, and more! THRIVE Life foods taste great, are super convenient, and because they last so much longer they are super cost effective! It is a total win-win! There is nothing more frustrating than going to the grocery store and seeing old looking produce that you know will only be fresh for a day or two. And what's worse than having to buy an entire package of something that you only need a cup of!?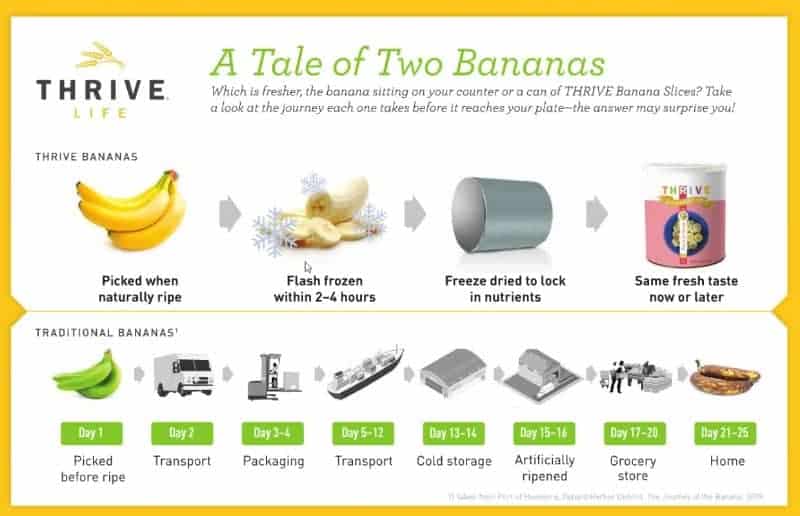 Independent Thrive Life Consultant Melissa Peggs sent in one of my favorites – the THRIVE Life Snackies Variety Pack. These little individual baggies are perfect for snacks on the go or just something to quickly grab after school or on a break from work. You can add water to the fruits to rehydrate them – or do what I did and just crunch them right out of the bag! My two favorites were the strawberries and the Cheddar Bites (keto friendly!) while the girls loved the banana and very berry!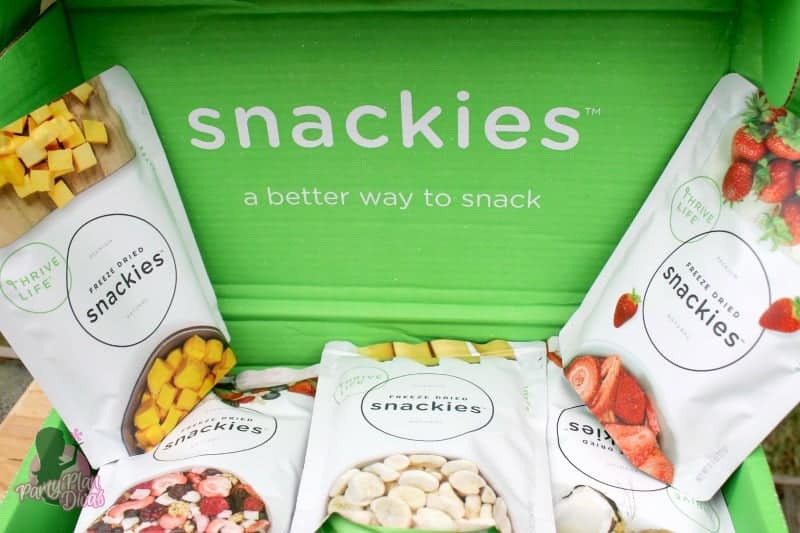 THRIVE Life can help you save money, eat better, and spend more time with your loved ones around the dinner table. Plus the products are delivered right to your door – so you do not have to waste time and energy at the grocery store. (Every parent has had the dreaded checkout nightmare happen over the candy so strategically placed… am I right?!) THRIVE even allows you to host a party in person or online to earn free and discounted products for your household, or if you want even more you can join Melissa's team and build a business helping other families save money and eat better. Check out Melissa's website to learn all about how you can get involved with THRIVE Life.