Jamberry Nail Wraps Review
Jamberry Nails began with three sisters who realized that they could find a more cost effective way to keep beautiful nails without the high price tag after an expensive afternoon trip to the nail salon together.
After quite a bit of trial and error, the sisters had finally found the solution!
The Jamberry proprietary nail wraps – which are applied at home in a few simple steps – provide you a vast variety of designs and the ability to have beautiful, artistic nails that last with budgets in mind.
Launched in late 2010, Jamberry Nails became a new and highly sought after way of providing women with fashion forward nails that boost confidence and show off their personality.

Independent Jamberry Consultant Jennifer Bezeau sent a great package of Jamberry Nail products for me to share with you for the Christmas in July Gift Guide.
I received a sheet of Nail Wraps called "Bright Side" as well as the Application Kit with mini heater. Jamberry nail wraps are high quality, vinyl, heat and pressure sealed nail wraps that last for weeks with no harsh chemicals, chipped polish, or damage to your natural nail.
There are over 500 adorable style options to choose from and one sheet of nail wraps will give you up to 2 mani's and 2 pedi's! The Application Kit includes everything you need to apply the Jamberry nail shields.
Simply find the wrap size that will fit each of your nails the best, remove the wrap from the sheet using tweezers or the stick, press firmly to your nail, and then warm with the mini heater to secure and file off excess.
The Jamberry nail wraps last up to 2 weeks, some people experience longer and for pedicures, they last approximately 6 weeks!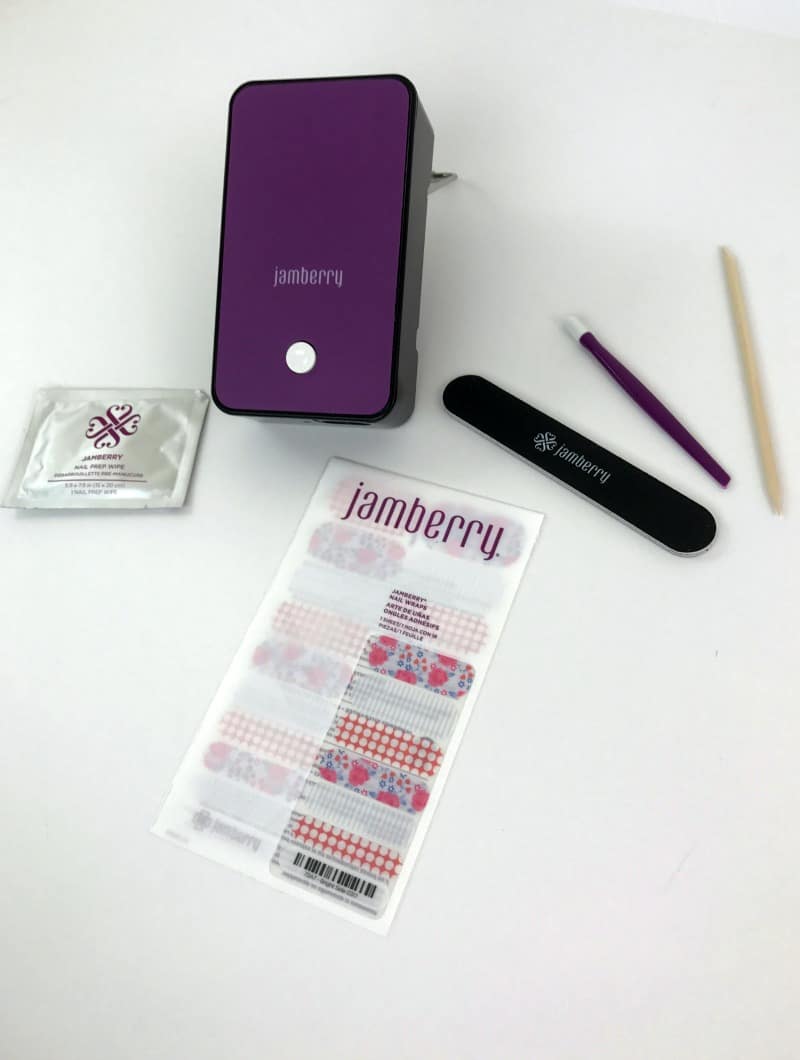 Jamberry Nails products are sold exclusively by Independent Consultants at events and home parties or through their websites.
When you host a Jamberry Nails party you get to share the love and fun of Jamberry nail shields and products with your friends and family while earning free and discounted products for yourself!
Your Jamberry Nail Consultant will demonstrate the application process and even assist you and your guests on applying a sample.
Check out for everything Jamberry has to offer.