As the premier direct seller of essential kitchen tools and part of the Berkshire Hathaway family of businesses, Pampered Chef and its sales force of Independent Pampered Chef® Consultants have been helping families prepare quick, delicious meals since 1980.
With the vision that "someday families all around the world will know the joy and rewards of gathering together in the tradition of family mealtimes"  Pampered Chef makes cooking for your family fun, quick, and easy!
I have been using Pampered Chef Products in my kitchen for as long as I can remember… in fact I have a Pizza Stone well over ten years old that I still use and love dearly!
When Independent Pampered Chef Consultant Jennie Powell applied to participate in this year's Christmas in July, I was super excited to add another one of their great products to my kitchen.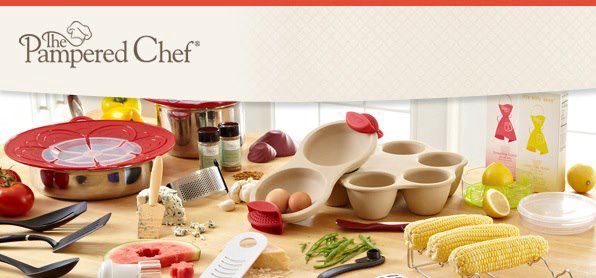 Jennie sent in the Make & Take Mason Jar Set. Now, I have no idea if she knows this, but I think out of their entire product line, this may be the most perfect fit for me!
I adhere to a bit of a crazy diet plan (keto!) which means that it is much easier for me to "make and take" my own food than trying to rely on finding compliant food when I am out and about. Not to mention how much more economical it is to make food at home than to eat out every day.
The Make & Take Mason Jar Set includes a snap-together spoon and fork set; a two-part lid and dressing compartment; the Make & Take Snack Jar, which nestles inside the Mason Jar to hold cheese, croutons, hummus or other snacks, and the convenient carrier that holds the Make &Take Mason Jar with room for a cooling pack and a mesh pocket on the side to hold a water bottle. This is absolutely one of my favorite products ever!
And I know with Pampered Chef's quality it will be a favorite for a long, long time.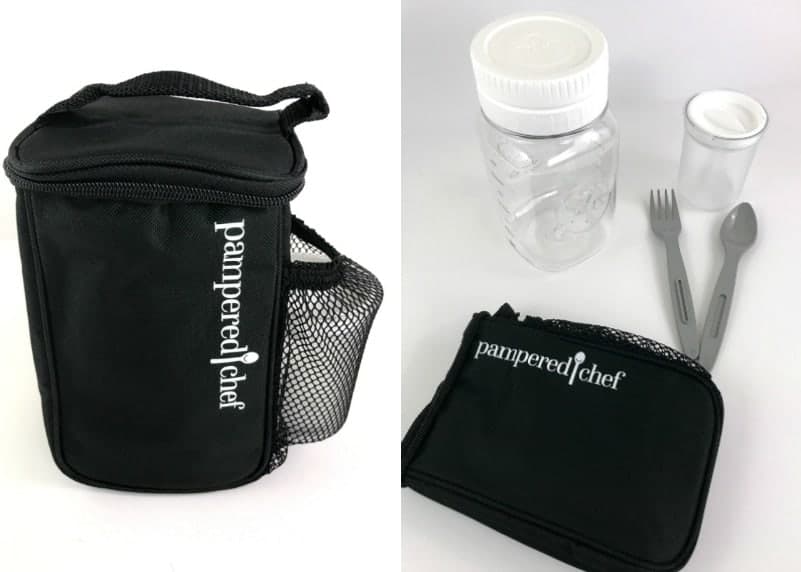 Pampered Chef offers an impressive line of products to help make your meals easier – whether you are looking for something easy for breakfast, taking lunch on the go, or feeding your family an evening meal – Pampered Chef has you covered.
As a Pampered Chef Hostess, you can learn tons of tips and tricks for food prep and menu planning, all while earning free products for sharing these great tools with your friends.
If you have a passion for helping others, you can join Jennie's team and build a business helping to make people's lives easier! It doesn't get much better than that!