I remember growing up my grandmother has this enormous aloe plant in her kitchen. Every time any of us would get a scratch or sunburn or bug bite, Granny would walk over and pinch off a small piece of the aloe plant, open it up, and rub it on whatever was hurting.
Later I would notice her pinching off a piece that she would smooth on her skin before bedtime. It wasn't until I was much older that I realized Granny didn't have all of the wrinkles like most ladies her age, and when I asked about it, she said it was all thanks to the aloe.
It is true that aloe vera is one of the purest, most nourishing ingredients you can put on your skin. The owners of LB'I PURE & Natural know this and have created an entire product line with aloe as the very first ingredient!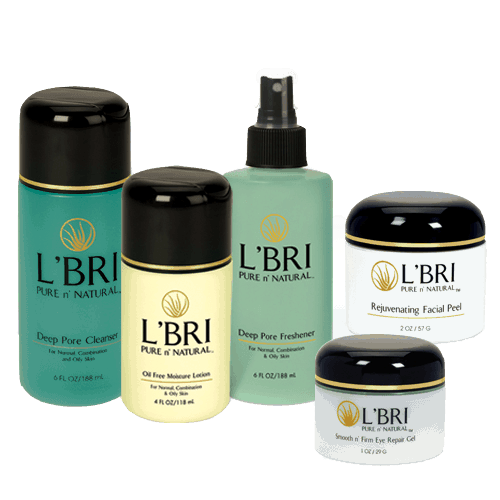 Independent L'BRI PURE & Natural Consultant Teresa King sent in the L'BRI Rejuvenating Facial Peel for inclusion in this year's Diva Holiday Gift Guide.
Now, I have tried a lot of facial peels, as well as had some done professionally, so I have to admit I was a little worried about trying this one out.
Often times when I get them done, my face turns a bright red and hurts for several hours afterwards. So I made sure to try it on a day I "didn't have to leave the house" – just in case!
The L'BRI Rejuvenating Facial Peel is a unique exfoliator, made with natural fruit enzymes of green papaya, calming pineapple, and stablized aloe vera gel, and works to dissolve dead skin cells without acids.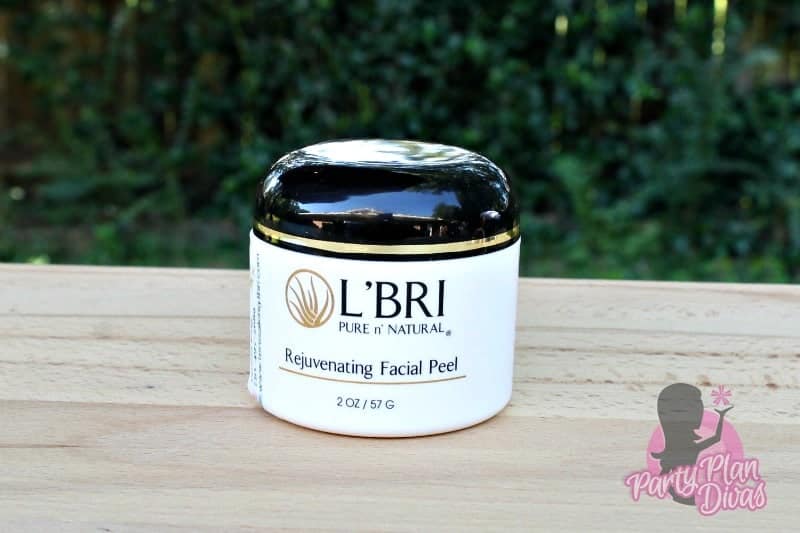 L'BRI Rejuvenating Facial Peel was smooth and creamy and actually felt really good on my skin. I could feel the tingle of it working, but I could tell it was not near as harsh as a typical facial peel.
When I rinsed it off my skin was a little pink – but not near the redness I normally have. I was very happy with how smooth and soft my skin felt and actually look forward to my next peel!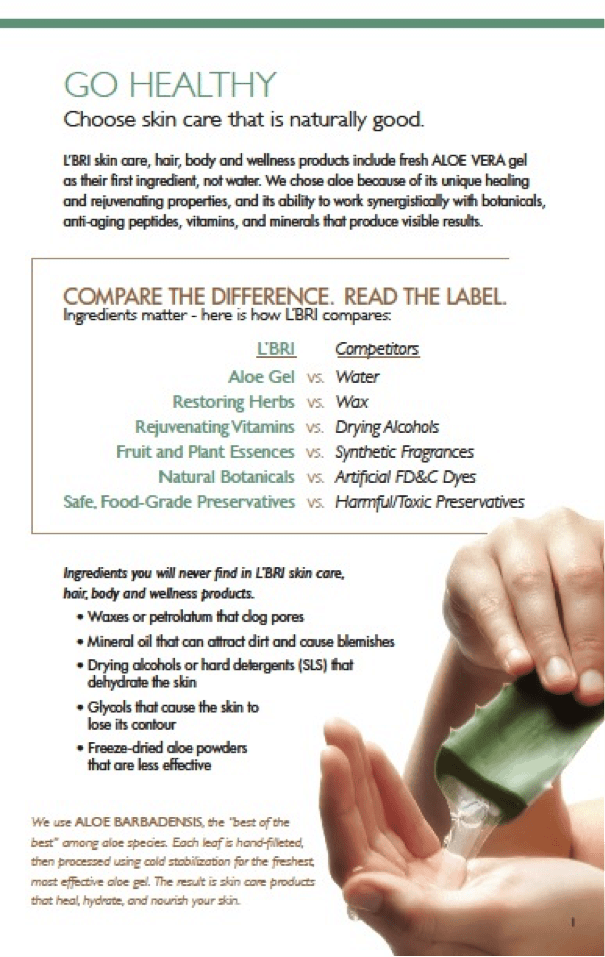 L'BRI PURE & Natural has a full line of skin care, body care, and cosmetics which all have aloe as the main ingredient.
They are not only some of the most gentle products on the market, but the most healing and nourishing. We all know that the healthier your skin is, the more radiant it is, and L'BRI PURE & Natural can help it be just that!  
As a L'BRI PURE & Natural customer your Consultant will provide you with some of the most gentle, nourishing skin care available today. As a L'BRI PURE & Natural Hostess you can earn free and discounted products by sharing with your friends and family.
Or you can join Teresa's team and join the L'BRI PURE & Natural mission of helping men and women have the most healthy, beautiful skin possible.
Check out Teresa's website to learn all about how you can get involved with L'BRI PURE & Natural.