Do you have a wine lover on your holiday shopping list this year? Or maybe you are that wine lover!? If so, I have the perfect gift! When Independent Pampered Chef Consultant Kim Solko asked if she could have a few extra days to send in her inclusion for the Diva Holiday Gift Guide, she promised, "it will be worth the wait" – and boy was it ever!
I have been a huge Pampered Chef fan for many years, and have a kitchen full of Stoneware, Bakeware, Cutlery, and more from Pampered Chef. What the item Kim sent in this year *might* just take the prize as being my favorite Pampered Chef gadget!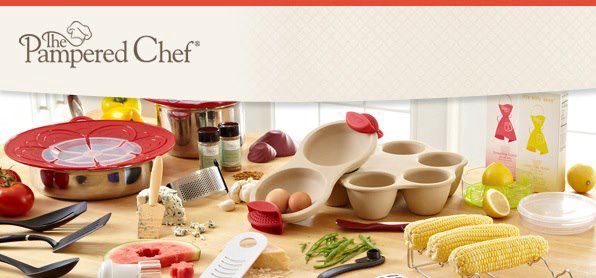 The brand new Pampered Chef Electric Wine Opener is the coolest gadget for any wine lover. With literally the touch of a button, you can easily uncork your favorite bottle of vino without hurting your hands or the cork! (In case you save them to be crafty like I do!) 
Simply cut the foil to reveal the cork, place your Pampered Chef Electric Wine Opener at the top and push the button – the corkscrew easily spirals down into your cork!
Then simply hit the button to retract the cork and voila! It recharges with a special USB cord and even comes with a little stand that you can use to cut the foil off the bottle!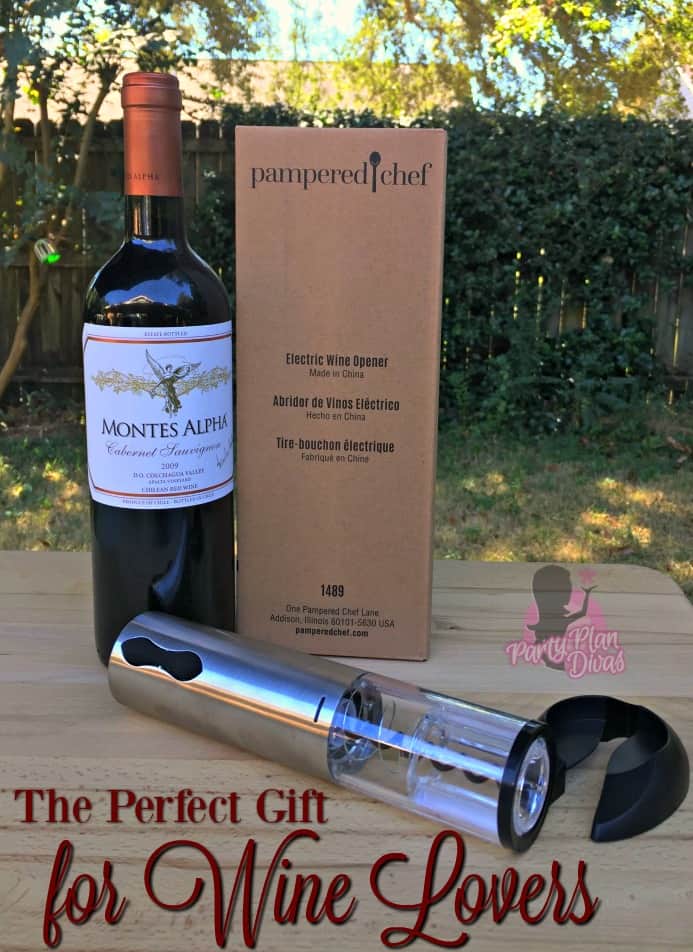 Pampered Chef offers and impressive line of products for every need in your kitchen! The Pampered Chef mission is to inspire you to make satisfying, stress-free meals fit for the way you live so you can spend more time on what matters most – your loved ones.
From breakfast to dessert Pampered Chef has the tools and recipes you need to celebrate life with your loved ones – without having to spend all of your time in the kitchen!
As a Pampered Chef Hostess, you can earn free and discounted products sharing these great tools with your friends and family either online or at an in-home tasting party!
As a Pampered Chef Consultant, you can build a business helping others to serve healthy, delicious meals to their family more easily. Check out Kim's website to learn all about how you can get involved in Pampered Chef!