Sponsored by Ann Lammers of Pink Zebra
Pink Zebra sells soy wax fragrance "sprinkles". They also sell soaks, soaps, lotions and many beautiful fragrance pots to put those sprinkles in!
A really neat feature of the sprinkles is that you can mix them to create your own blends at home.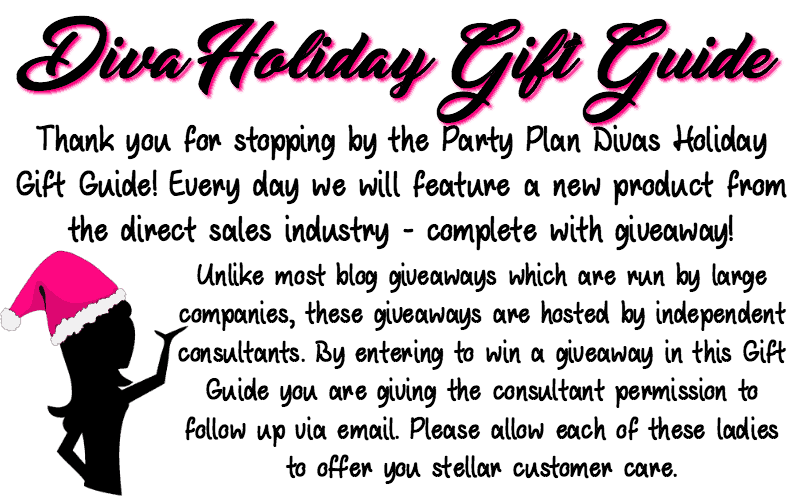 Our featured product is the Red Cardinal Simmer Pot
What an awesome addition to holiday decorating this makes! It could be a seasonal thing or use it all year round in a country kitchen, eclectic or other style decor.
Here's a description from Ann:
Season's Tweetings from someone special you may be missing. This dimensional Simmer Pot features textured, life-like wings and coloring. Melt your Favorite Pink Zebra Sprinkles!, Measures: 4′ Diam. 3.75′ H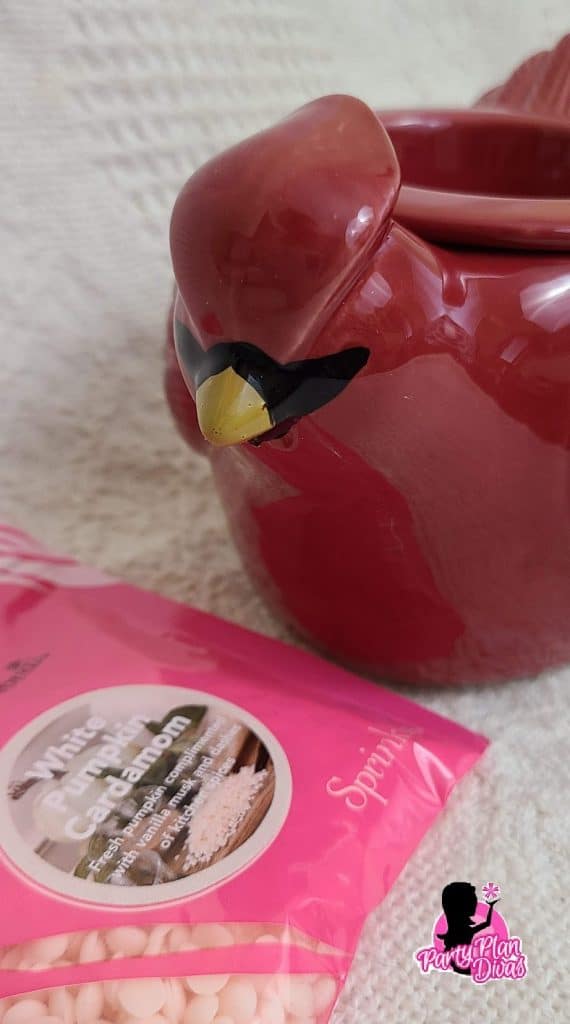 I'm a BIG fan and pumpkin lover (yes, Pumpkin Spice Latte is so overdone but I don't care haha). This White Pumpkin Cardamom sprinkles package seems good enough to eat! Not to mention it's going to have people walking into your home thinking you baked something amazing. So maybe run to the baker if you're hosting so you don't disappoint them! 😉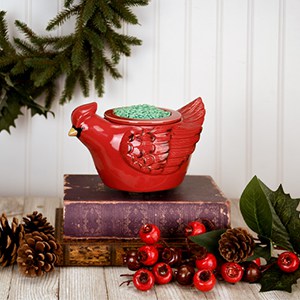 You can shop the entire line of Pink Zebra products by visiting Ann Lammer's website

You can also connect with Ann on Facebook
If you want even more, consider hosting a party, or joining Ann's team, and build a business that helps women to start "changing lives one fragrance at a time"
GIVEAWAY
Ready to win? One lucky reader will win a $25 Shopping Spree to Pink Zebra sponsored by Ann Lammers. You can enter using the Rafflepress form below: