You know something I love? I love being able to wear a different piece of jewelry every single day! With Paparazzi Accessories I can not only afford to wear a different piece every single day – since every piece is only $5 – BUT I can also perfectly match my jewelry to my outfit with their literally thousands of available designs! It is a total win-win!
There is something about wearing jewelry – even when I am not really "dressed up" – that just makes me feel pretty.
I feel like jewelry can really pull together any outfit and make you feel fabulous – and love matching my jewelry to whatever it is that I am wearing.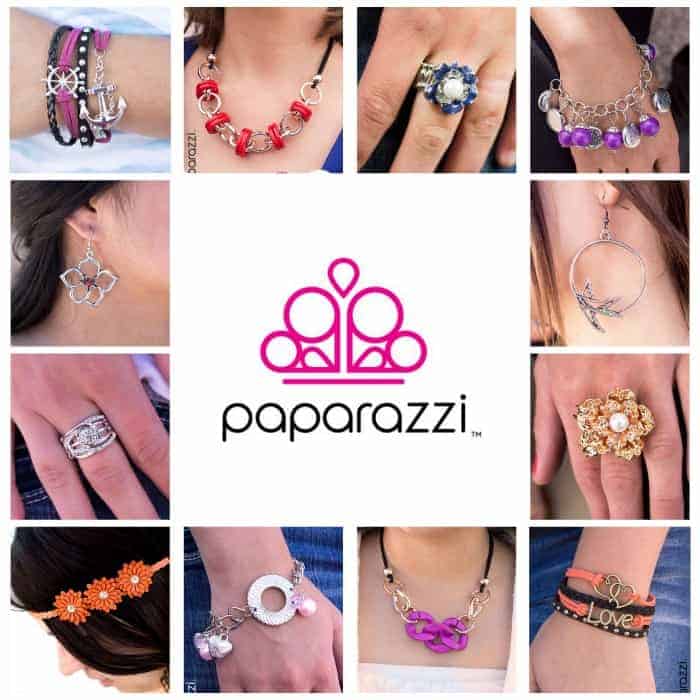 Paparazzi Accessories
Paparazzi Accessories exploded on the direct sales scene just a few years ago and made headlines with their super cute, fashion-forward jewelry and accessories – all $5.00 or less. Yes, you read that right. Just five dollars – or less! Who says you have to spend a lot to look fabulous!? With Paparazzi you can match every outfit in your closet at a price anyone can afford!

Independent Paparazzi Accessories Consultant Dena Lamb sent me the "Miss YOU-Niverse Necklace Set" for inclusion in the 2016 Diva Holiday Gift Guide.
The Miss YOU-Niverse Necklace set is a beautiful statement piece that would go beautifully with a little black dress but also looks incredible over a solid top and blue jeans.
It comes with matching dangle earrings that are lightweight so you can wear them all day or night and have a ton of sparkle! You get the necklace – and the earrings – for an amazing five dollars. How cool is that!?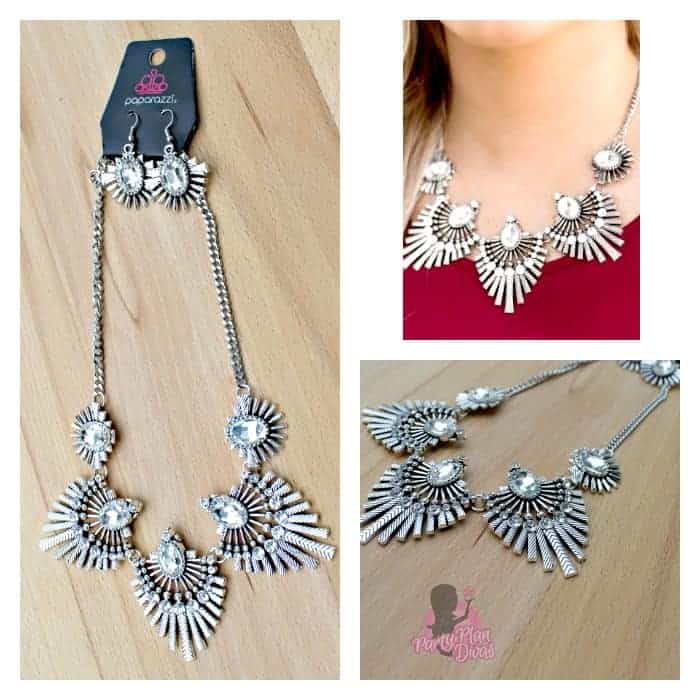 Paparazzi Business
Paparazzi offers one of the largest product lines available in the direct sales industry today. As a customer, you can purchase jewelry and accessories for women and girls of all ages.
You can host a Paparazzi Party to earn free and discounted products,  or join Dena's team to build a business sharing this super fun jewelry line! Check out Dena's Website to learn all about how you can get involved with Paparazzi!