When people hear of Pure Romance they may think of the leading romance company which offers romance enhancers like oils and edibles and novelties… but what you may not know is that Pure Romance also offers an entire beauty line with bath and body products as well as cosmetics!
I have actually been a huge fan of the Pure romance beauty & cosmetics line for years, so I was excited when I saw that Independent Pure Romance Consultant Caitlin Rebe was sending in one of my favorites for the 2016 Diva Holiday Gift Guide!


Independent Pure Romance Consultant Caitlin Rebe sent in their Obsessed Lip Gloss for inclusion in the 2016 Diva Holiday Gift Guide as well as a tube of Truly Sexy Flirt Hand Cream.
Pure Romance Obsessed Lip Gloss comes in four colors which all offer a ton of shine! I chose to go with Crush and I just love it – it gives me just the right amount of color and shine without being sticky.
 Obsessed Lip Gloss features a luxurious mix of ingredients such as cocoa and shea butter, goji seed oil, and Vitamins E and C to help keep your lips supple, soft, and beautiful.
The Truly Sexy Flirt Hand Cream has now taken up permanent residence right here on my desk. It has the scent of the Truly Sexy Flirt perfume – which I have worn for years – and is thick and creamy and keeps my hands feeling great even after days of pounding away on this keyboard!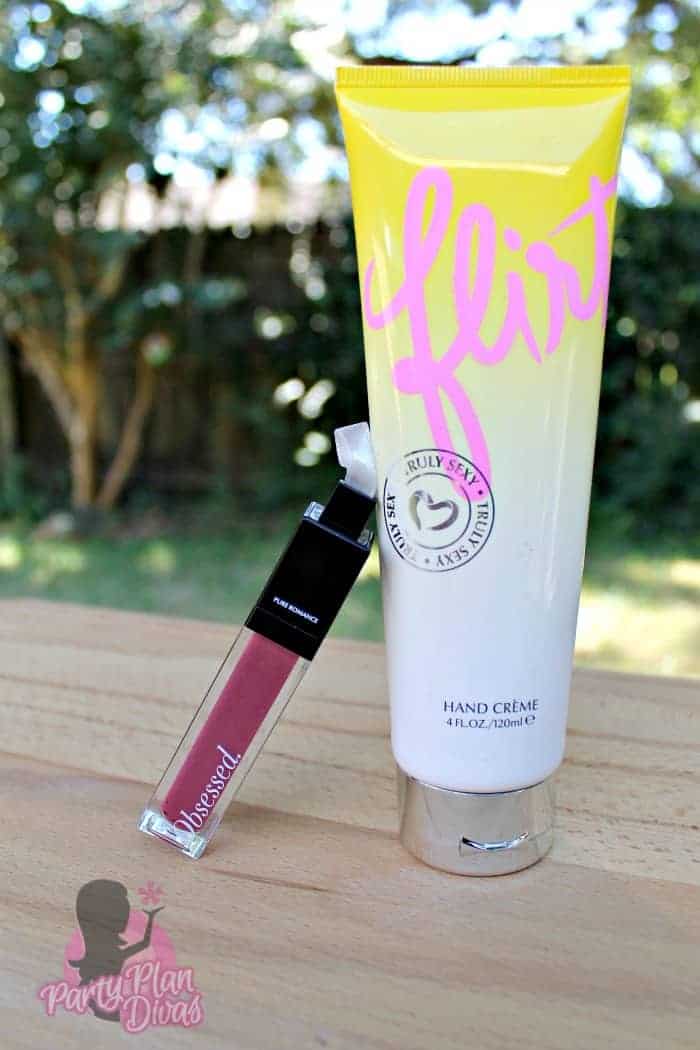 Pure Romance is the leading company in the romance direct sales industry. Their elegantly packaged, discreet products and incredible quality have made them well known and well loved by tens of thousands across the USA, Canada, Australia, and South Africa.
With a generous hostess program and a phenomenal business opportunity structure, they are truly the trifecta of success in this industry. You can shop online through Caitlin's website or host a live or online party to receive free and discounted products.
If you are passionate about helping others then you can join her team and join the mission to empower women from the bedroom to the bank! Check out Caitlin's website for how you can get involved with Pure Romance!