In our industry, we know first impressions are everything. From the way you approach new customers, to the way you appear on social media, to the way you show your products; how you present yourself and your business are crucial to your success.
Stack Displays are one of my all-time favorite tools for direct sales consultants because they are functional, economical, and professional. No matter what your products, there is a Stack Display that is the perfect match for you.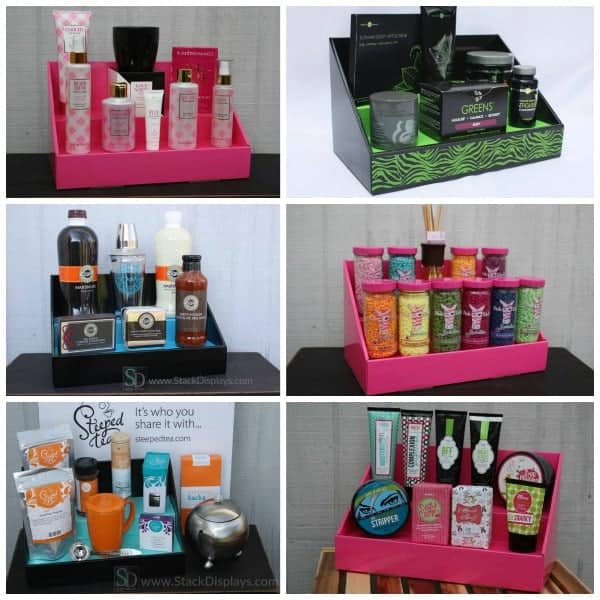 I have used Stack Displays – in pink and black of course – for years. When I was doing parties I used them to show off my products, and now I use the exact same ones to display my Diva Success System Planners and Wall Calendars at my speaking events.
The same set I ordered over two years ago still look shiny and new even after being used dozens of times.
They are super easy to assemble and sturdy enough to carry from show to show.
They are also a great way to organize your home office and keep items you use often within easy reach.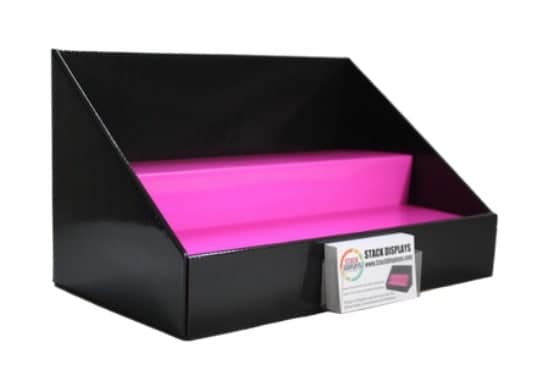 Recently Stack Displays began offering a super cool new accessory – a business card holder that sticks right to the front of your display! This is a great addition for vendor tables or to leave a professional looking display in a local store front.
With over 20 different color and print variations, you are sure to find the perfect Stack Display for you!