Memorial Day is the official Kickoff To Summer! Here at PartyPlanDivas, we use Summer as a time to mark off big tasks and reorganize our libraries as we get ready for the upcoming holiday selling season.
I sat down today to make our "Summertime Business Bucket List" and wanted to encourage you to do the same. Some of the items on our list include:
Update, grow and adjust Facebook Page Strategy
Update the Template Library
Add Tshirts to The Diva Shoppe
Complete Content Marketing Schedule for Q3 & Q4
Update Optin
Organize Training Schedule Q3 & Q4
Update eBooks
Writing these tasks down will help you to stay focused on getting them done, and with our fun, Summertime Business Bucket List Printable you can keep them right at your fingertips and mark them off as you complete each task!
What is on your Summertime Business Bucket List? Head over to our Facebook Community to share!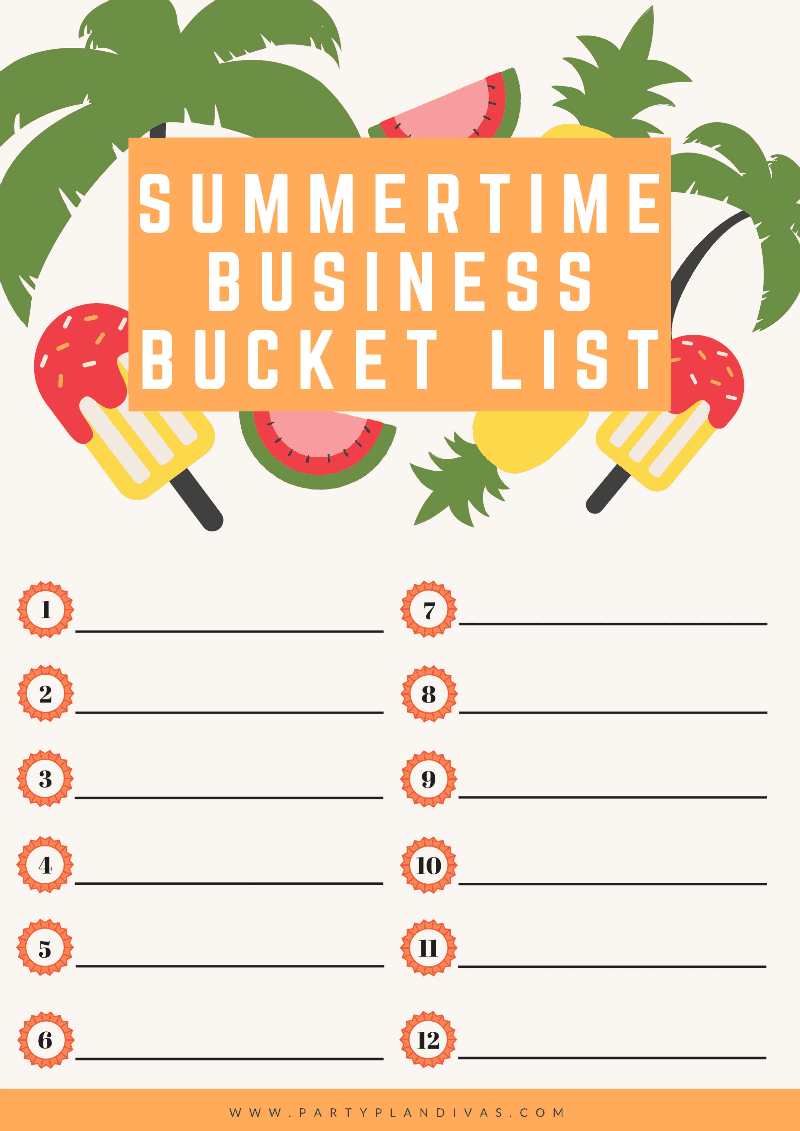 This post may contain affiliate links which means we receive a small commission at no cost to you when you make a purchase. As an Amazon Associate, I earn from qualifying purchases.

Take A Closer Look At PartyPlanDivas
PartyPlanDivas is the largest Online Training Community for Direct Sales Professionals. For over twelve years PartyPlanDivas has been a trusted community for training and support in every aspect of the direct sales industry. With a firm foundation of Time Management and Organization, the Diva Success System has helped tens of thousands of Direct Sales Consultants worldwide to be more successful, less stressed, and have time for what matters most – our loved ones.
Join Our Free Community
Join thousands of "Divas" from all over the world to learn business building ideas, gain support, ask questions, and more! With PartyPlanDivas you'll become better organized, less stressed, and more successful with your Direct Sales Business.