Sponsored by Lisa Hamar of Touchstone Crystal
From the Touchstone Crystal website:
"In every Touchstone crystal accessory shines Swarovski crystal, giving each chic jewelry piece its signature sparkle.
Beauty, as the saying goes, is in the eye of the beholder. Above and beyond subjective perception, the quality and value of crystal can be determined by the criteria outlined below in the 5 C's of Swarovski Crystal."
The 5 C's are:
Cut
Clarity
Color
Contour
Care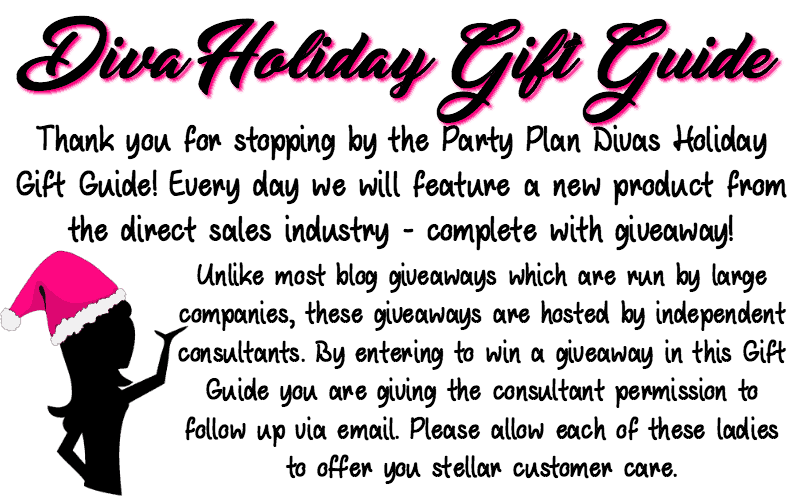 Our featured product is the Society Bracelet
Lisa sent in this description of the product:
"Our Society Bracelet is an heirloom jewel designed with an adjustable slide to fit every wrist and the perfect touch of sparkle for every occasion, from a low-key, jeans-and- jacket night to a high-society gala! The perfect gift for that special woman in your life.
Made with Zirconia, the most brilliant simulated diamond in the world, set in Sterling Silver, and plated in rhodium for extra shine and tarnish protection.
3.20 Total Carat Weight.
Those are the details but let's also talk about the product itself…. so pretty! It's delicate and feminine and sparkly. If you like that kind of thing then you're going to LOVE this necklace and pendent as much as I did upon first sight."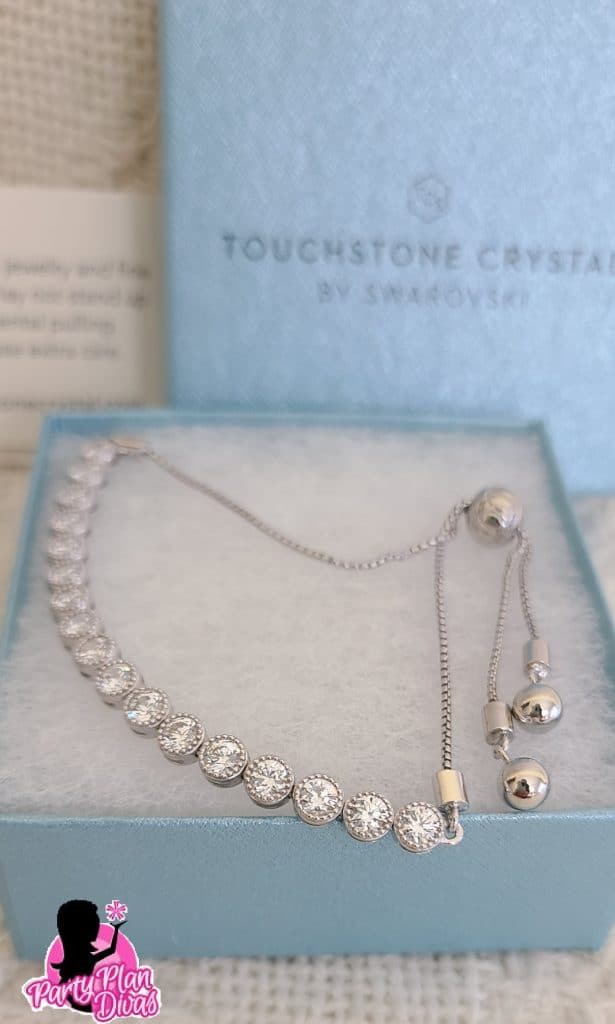 This bracelet is one of the most beautiful bracelets I've worn. It's just so delicate and pretty and EASY to put on.
No need for anyone to help you clasp this one or to struggle to do it yourself. Simply pull the ball to expand the bracelet and then adjust it to any size you want. I love how it could be lose or tight, totally adjustable. Also it's so pretty you could wear for a casual outfit with jeans or totally dressed up. Love it.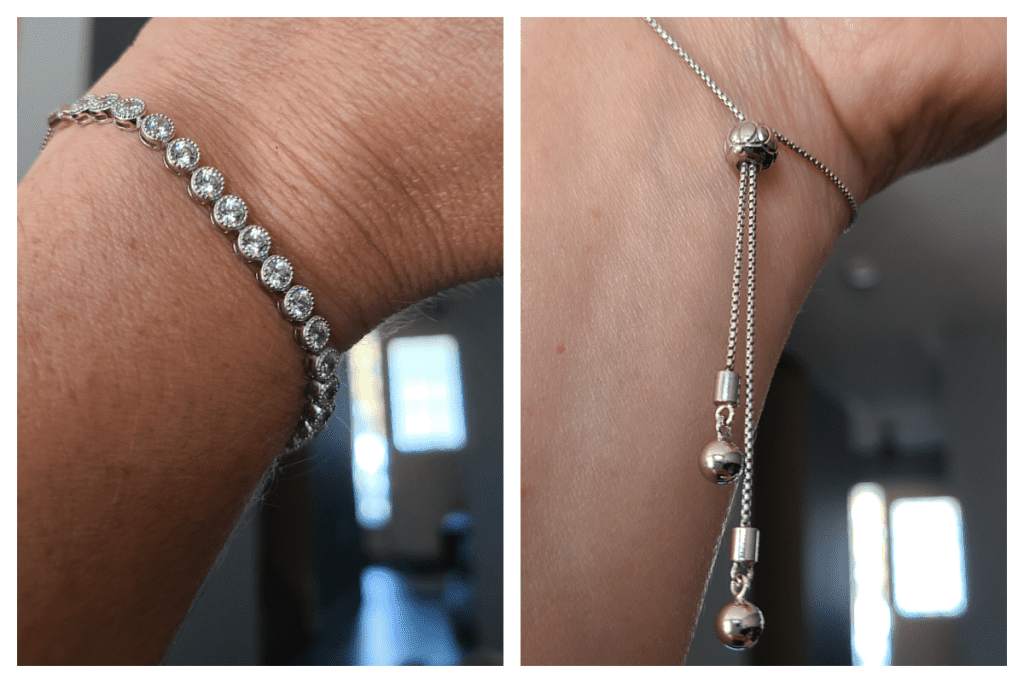 You can shop the entire line of Touchstone Crystal products by visiting Lisa Hamar's website.
Find Lisa on social media on Facebook.

If you want even more, consider hosting a party or joining Lisa's team, and build a business that offers chic jewelry.
GIVEAWAY
Ready to win? One lucky reader will win a $25 Shopping Spree to Touchstone Crystal sponsored by Lisa Hamar. You can enter using the Rafflepress form below: