Trades of Hope Review & Giveaway
What if you could wear gorgeous, unique jewelry every day … and help better the lives of women just like you and I all over the world? That is the mission behind the next company that I am honored to feature in the 2017 Christmas in July Gift Guide.
Trades of Hope is a direct sales company with a heart for helping women in poverty make a better life for themselves and their family.
Their beautiful hand crafted items are each individually made by one of their artisans from Cambodia, Colombia, Costa Rica, Guatemala, Haiti, India, Jordan, Kenya, Nepal, Peru, Philippines, Thailand, Uganda, United States, and Vietnam.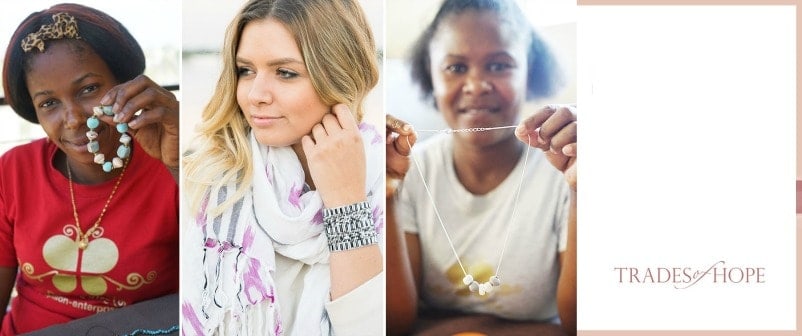 Independent Trades of Hope Compassionate Entrepreneur Lizzie Lukens Conrad sent me the Faith Bracelet to be featured in this year's event. The bracelet features beads of earthen clay from Haiti's mountains and upcycled cereal box beads on an elastic cord.
Since it is made with recycled materials, the design and color may vary… which to me just adds to the awesomeness. Every time that I have worn this bracelet I have gotten compliments – and I have loved sharing the story of what it is and how it makes a difference.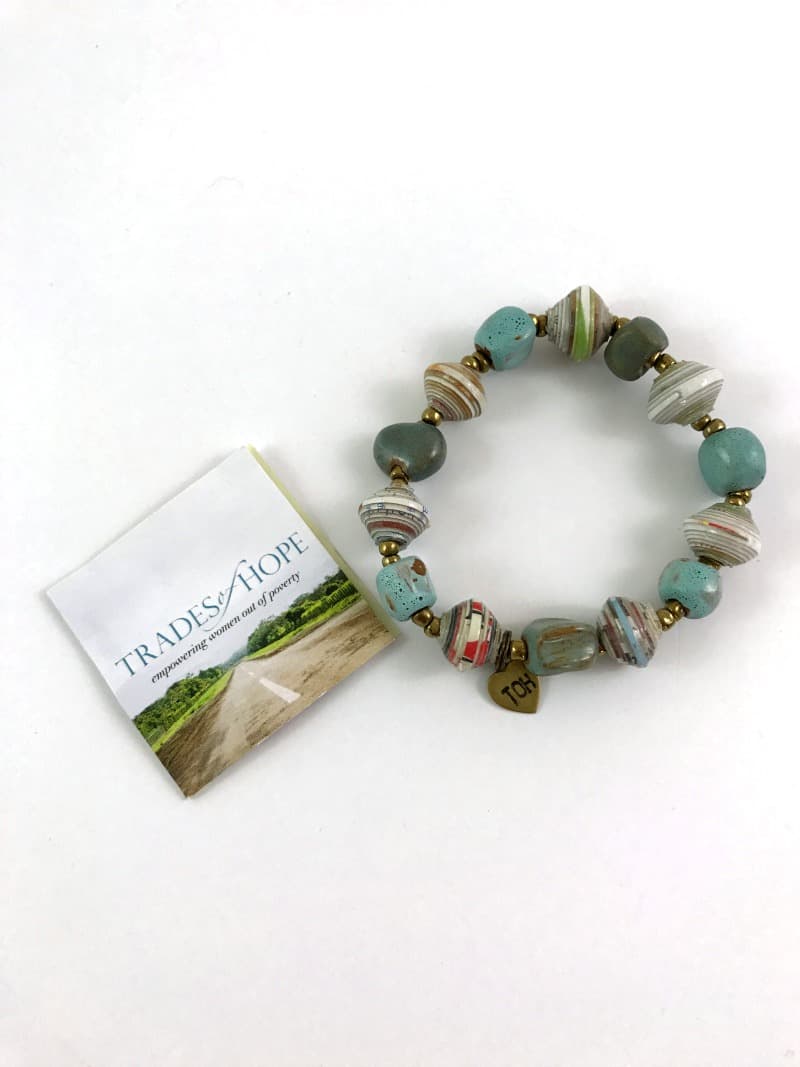 You can purchase Trades of Hope jewelry, handbags, scarves, home decor and more right from Lizzie's website.
As a Trades of Hope Hostess, you are not just treating your guests to a fun shopping experience, but you are impacting women around the world working to better themselves for their families.
As a Trades of Hope Compassionate Entrepreneur, you can build your business with the knowledge that every sale that you make is bettering the life of another woman just like you. To me, that is pretty amazing.