Arbonne Intelligence Genius Ultra Anti-Aging Set Review
I remember as a little girl watching my grandmother stand in front of her bathroom mirror and using her hands like a circle around her face, pull back and look – as if she was giving herself a facelift with her hands. She would always sigh and tell me "take care of your skin baby – youth and beauty only last so long!" 
Now that I am much older I catch myself looking in the mirror the same way she did, and even considering drastic measures to slow down the aging that I see happening pretty rapidly.
When I saw that Independent Arbonne International Consultant Valerie Tolentino was sending in the Arbonne Intelligence Genius Ultra Anti-Aging Set for this year's Mother's Day Gift Guide, I was beyond excited to try it out.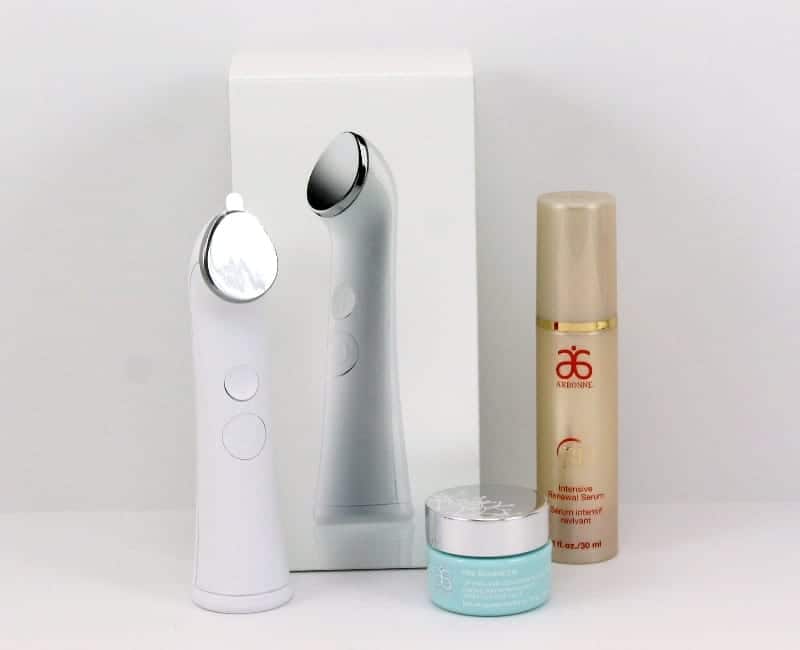 The Arbonne Intelligence Genius Ultra Anti-Aging Set includes three amazing products that can help you uncover healthy renewed skin.
The first product in the set is the Arbonne RE9 Advanced Intensive Renewal Serum. The Serum has collagen-supporting ingredients that are clinically proven to hold in moisture and help visibly firm and lift while lessening the appearance of fine lines.
Next is the RE9 Advanced Lifting and Contouring Eye Cream which helps skin look firmer and tighter around the eyes to give a more awakened, youthful look.
But the real magic is in this third product in the set – the Arbonne Intelligence® Genius Ultra.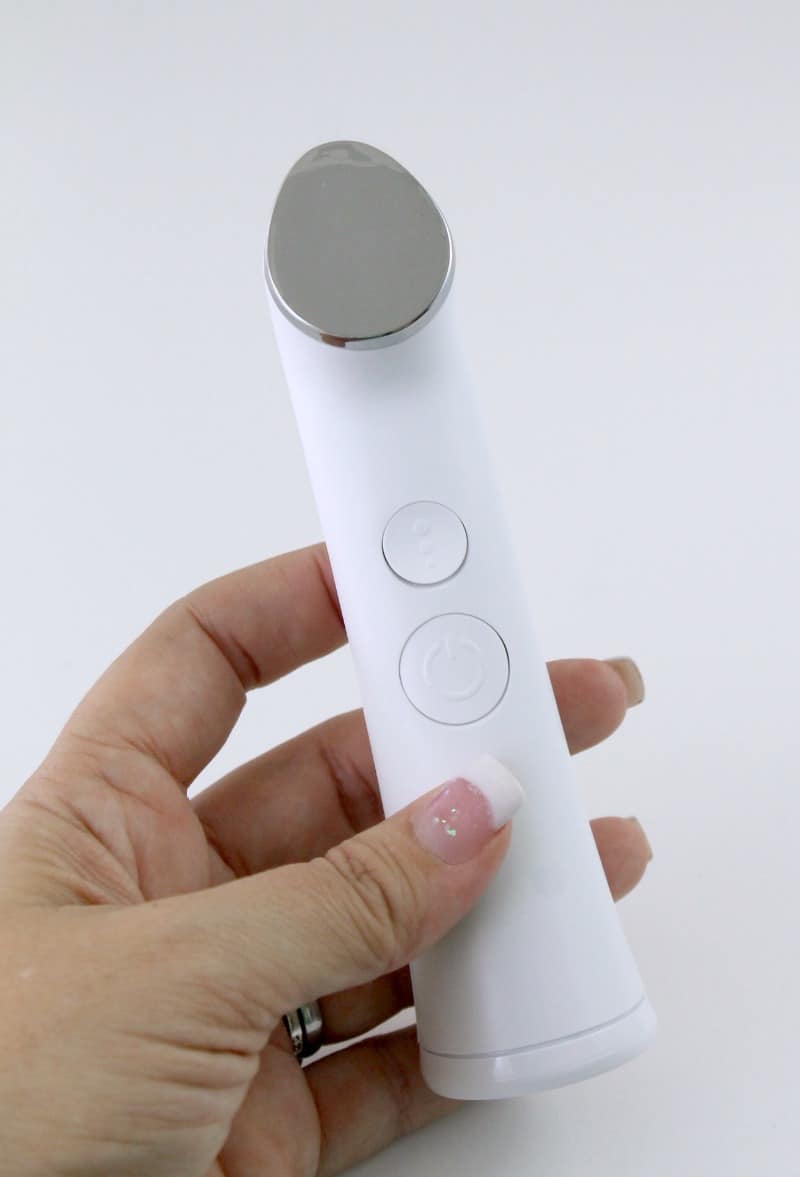 The Arbonne Intelligence® Genius Ultra gently warms at the tip while massaging product onto the outer layers of the skin. The smooth surface of this tool helps to push the product evenly into the file lines and wrinkles that we simply can not do using our hands.
The Genius Ultra has three warmth settings that not only help you to relax but also help the application of the products to the outer layers of your skin, revealing a healthier, more youthful appearance.
The Genius Ultra can be used with any of the Arbonne Products to help you get the maximum benefits from their exquisite anti-aging line.
I have just begun using this set, and I am so excited about my results already – but also what I know I will see over time! I wish my grandma had a product like this when she was my age!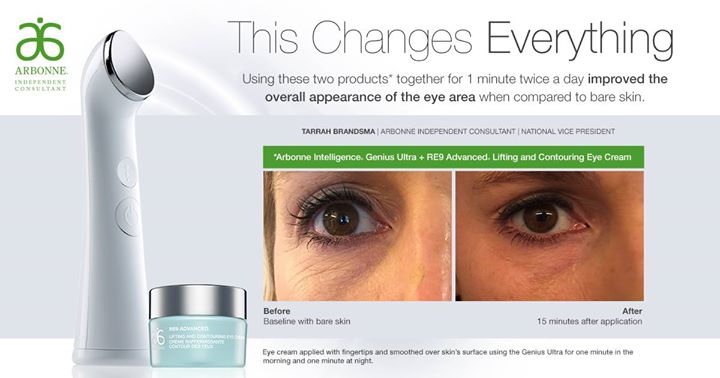 Arbonne products are based on botanical principles and range from skin care to bath & body, hair, cosmetics, fragrances and nutritional items.
Founded in 1980, Arbonne has continued to provide pure, safe, and beneficial products to help you look and feel your best inside and out.
Arbonne offers top of the line products, a great Hostess Program, and a generous compensation plan for their team of Independent Consultants.
You can learn more about the Arbonne Difference by visiting Valerie's website.