Kicking off this year's Christmas in July Event is one of my long-time favorite companies – Damsel in Defense. Ever since the first time I heard of this company – which is solely focused on women's safety and empowerment – I have championed their mission every chance I got.
It only takes a glance at the news or the newspaper to see that crimes against women are growing at an alarming pace, and Damsel in Defense is helping to educate and empower women to protect themselves, their loved ones, and their belongings with an impressive line of unique products.
From stun guns to pepper spray to door alarms and vehicle maintenance kits – Damsel in Defense is working hard to help bring down the crime rates one woman at a time.

Independent Damsel in Defense Pro Deb Bartlett sent in one of their newest products for inclusion in this year's Christmas in July Gift Guide.
The Damsel in Defense Daphne Concealed Collection is a variety of products to help discreetly conceal your licensed weapon in super chic handbags, purses, and clutches.
They also have wallets which protect your identity and Reinforced Straps to add for added protection. Deb sent in the Concealed Kari Clutch in black – and I absolutely love it!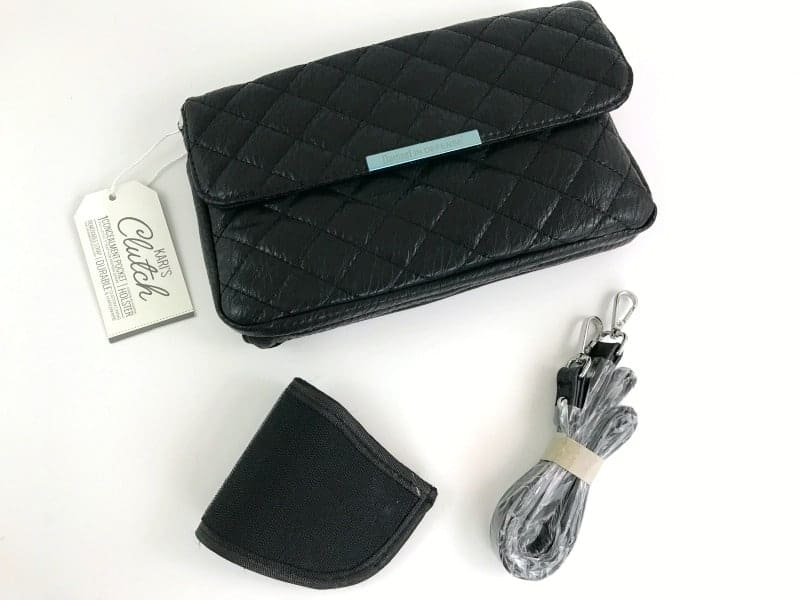 The Damsel in Defense Kari's Clutch comes with a concealment pocket for right-hand use, concealed weapon holster, durable custom lining and hardware – and it is so CUTE you would never imagine what was inside.
It comes in three different colors – black, charcoal and hot pink – so you can match your mood or your wardrobe.
Whether you are carrying a weapon or not, the Damsel in Defense Kari's Clutch offers a place for all of your handbag necessities and snaps securely closed.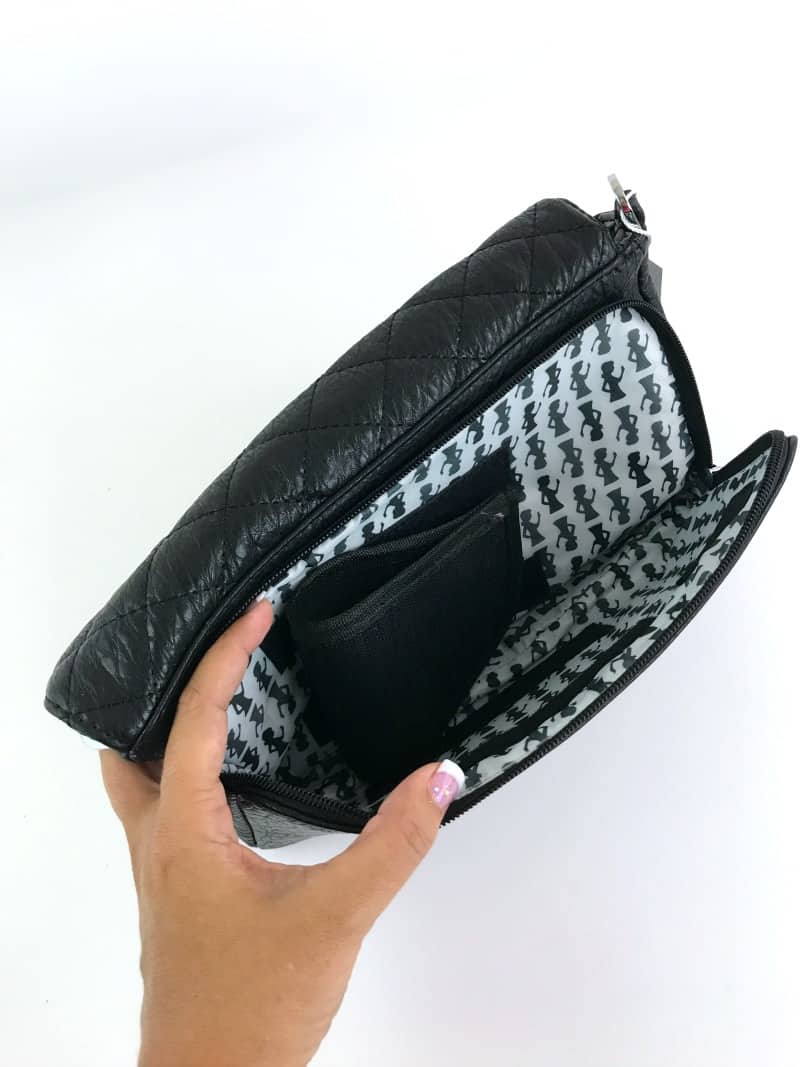 Damsel in Defense is committed to helping bring down the crime rates against women and children by hosting "Empower Hours" with specially trained Damsel in Defense Pros around the country.
They even offer books to help young children begin to understand the importance of personal safety and security in an age appropriate way.
You can join their mission and become a Damsel in Defense Pro by joining Deb's team, or host an online Empower Hour to help your loved ones learn more about how they can protect themselves and what they love.  
"You can never be too careful" is a good mantra to live by – and with the help of Damsel in Defense you will be prepared should you ever need to be.