Juice Plus was founded in 1970 by Jay Martin. In 1993 the company introduced the Juice Plus capsules which have a growing body of peer-reviewed scientific studies that show that fruits and vegetables are essential to a healthy and vibrant lifestyle. Juice Plus products have been created to fill the gaps between our diet and the impossible daily goal of high volumes and fruits and veggies we should get.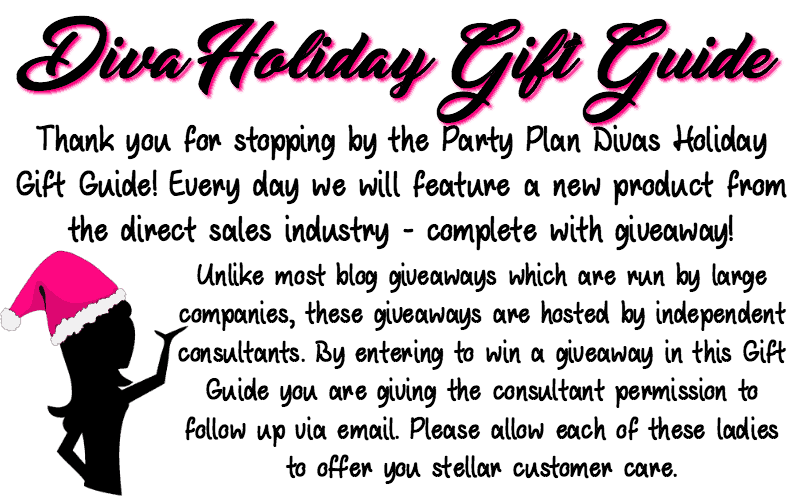 Full disclosure here that Juice Plus is a company I, Angela Wills (the owner of Party Plan Divas) am a Juice Plus partner.
So of COURSE I love these products.
On first look I absolutely WAS NOT interested in the Juice Plus capsules or shakes. I had just returned a big box of "powered food" as I called it and had no interest in buying any others.
But after taking a closer look I realized how different the Juice Plus capsules are. These babies have over 40 peer-reviewed scientific studies behind them backing that the nutrition actually affects your body. These are studies conducted specifically on the Juice Plus products.
What you'll find inside the capsules are blends of fruits and veggies that have been juiced, dehydrated and added to a tapioca capsule.
What they'll do for your body might really surprise you!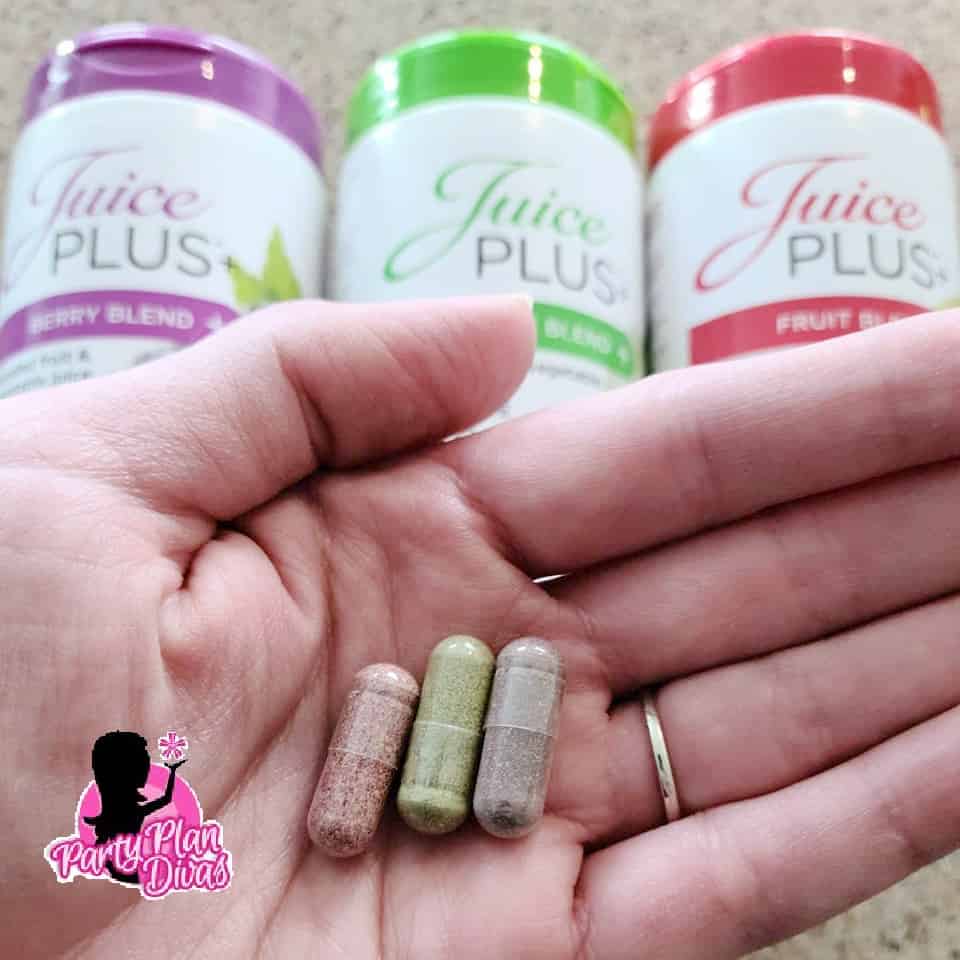 Of course I can't make any medical claims (nor do I want to) but I can share my story with you:
Since I was pregnant with my first son (who's now 19) I have had varicose veins. Over the years they have gotten worse and worse. The doctors I went to had no recommendation for me other than to inject the vein with something that would basically "kill it" and let the body divert blood through my other veins.
I just didn't get on board with that so I declined.
It NEVER once occurred to me that varicose veins can go away.
But there I was, running through a Shred10 Challenge – which is a Juice Plus protocol of healthy lifestyle habits. I was doing the 10 healthy habits – sleep, deep breathing, Juice Plus capsules, water, etc.
One day I look down at my legs and say to my husband "where did my varicose veins go?!" I couldn't believe they were gone. In the weeks that followed I experienced so many other amazing health improvements including acne improving, very dry, cracking skin getting softer, less aches in my knees and previously broken ankle and no more bleeding gums (which was a relatively common ocurrance for me).
I was SOLD on the "powders" 😉
I think if you give them a try that you might be pleasantly surprised by how they affect your body as well.
You can shop Juice Plus products at my website.

You can also find me, Angela, on Facebook, Twitter and Instagram
If you want even more, consider joining my team, and build a business helping your community (or the world community) get healthy one family at a time.
GIVEAWAY
Ready to win? One lucky reader will win your very own Fruit & Veggie Capsules 3-Month supply, valued at $200, for free! To enter just complete the Rafflepress form below.