I love things that sparkle. Ever since I was a little girl I have wanted my clothes and my shoes and my jewelry to sparkle – the more blingy the better.
Maybe it was growing up around Disney that I always wanted to feel like a princess – I don't know – but I just wanted everything to shine. It's one of the reasons I have been such a huge fan of Lilla Rose – they put the sparkle in your hair!! Lilla Rose is a home party plan company specializing in hair accessories for all types of hair!
Through Independent Lilla Rose Consultants like Kathleen Coffee, you don't just wear your jewelry on your arms and neck,  let your hair get some of the attention too!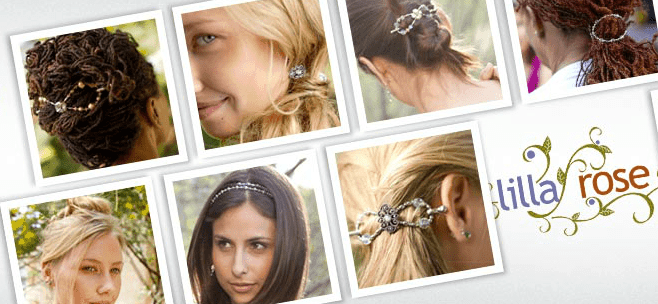 The Lilla Rose product line centers around unique, functional, and well made hair jewelry. From our flagship Flexi Hair Clip, we have expanded to Hair Sticks, Orings, Hairbands, and Bobby Pins.

From there we rounded the line out with complimentarily designed You-Pins, Badge Holders, Necklaces, and Earrings.
First let me say that I am not very well skilled when it comes to hairdos. As a girl who grew up snorkeling around the beaches of Florida, I never really got the knack for how to "do hair."  
I can make a ponytail look pretty cute – but that is about the extent of it. Thankfully with Lilla Rose, there is no skill is involved to make your hair look gorgeous.
Independent Lilla Rose Consultant Kathleen Coffee sent in several beautiful new pieces for the 2016 Diva Holiday Gift Guide. The Whimsical Dragon Clip is part of a newly released line.
With the same style as their Flexi Clip, this new line offers trendier, edgier centerpieces. I absolutely LOVE this little dragon!
From a distance you see the sparkle of the hematite stone – but close up and you see this whimsical little guy curled up around it!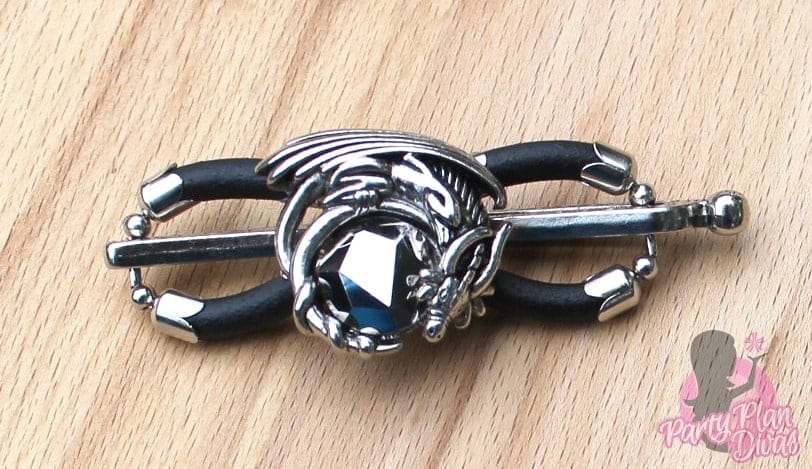 The second piece is a Dark Camel Genuine Leather Clip with a Walnut Colored Stick. I love how soft the leather is on this – and it is a great casual piece to throw my hair up in an easy twist.
The last piece is the Rosé Stick – which works alone or with the Leather Clip. I am so the girl who uses a pencil to put up her hair – this is much more attractive! 😉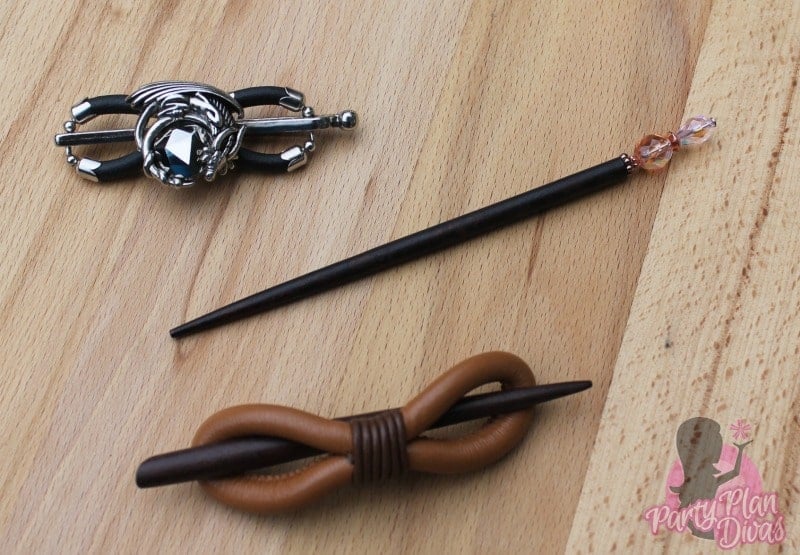 Lilla Rose offers gorgeous hair accessories for every type of hair. You can host a Lilla Rose party online or in person and earn free and discounted products.
Or you can join Kathleen's Team and help sparkly lovers like me have gorgeous hairstyles every day!
Check out Kathleen's website to learn all about how you can get involved in Lilla Rose!