Kitcheneez, LLC makes mealtime easy with their extensive line of seasonings, dip mixes, baking mixes, and drink mixes for every occasion. Whether you are trying to get a quick, flavorful meal on the table or have unexpected guests stop by, Kitcheneez mixes require only a few simple ingredients to make delicious meals and snacks in minutes.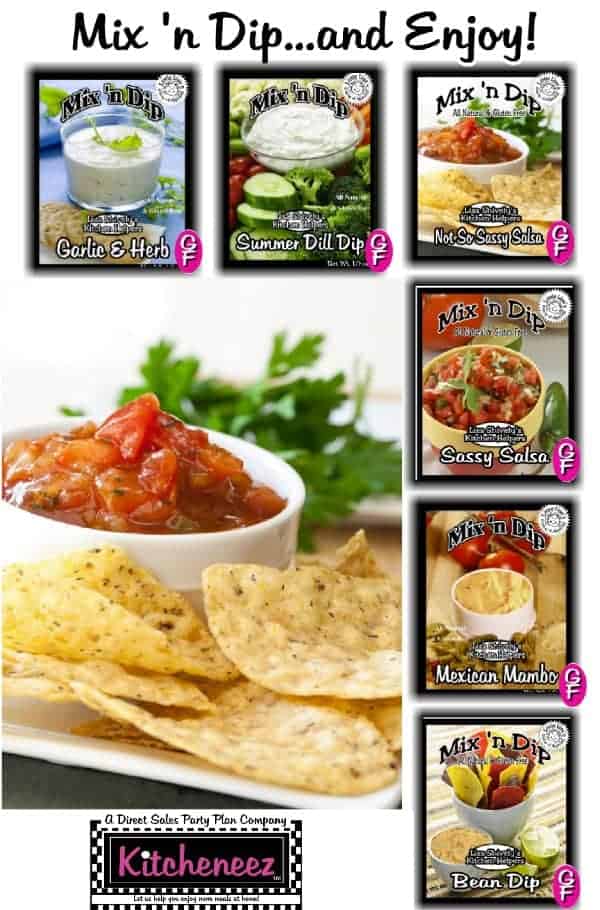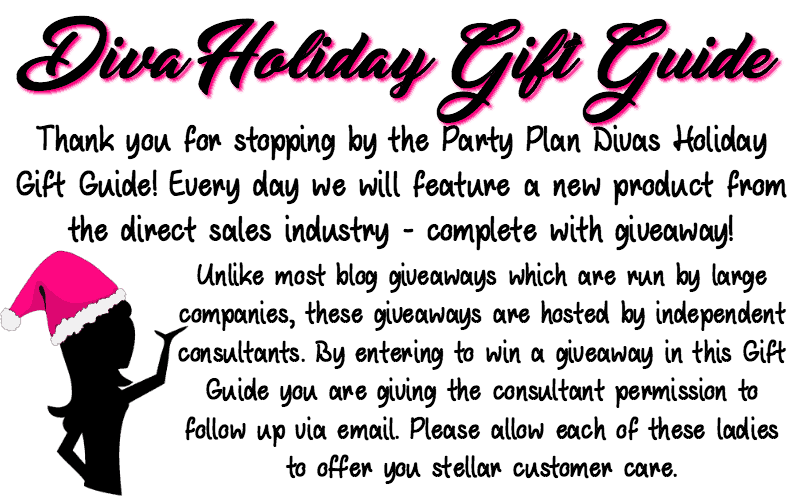 Kitcheneez was started in 2008 by a cookbook author wanting to help busy families and singles have delicious meals faster and easier and without having to buy half of the grocery store worth of ingredients. Their simple mixes add flavor and pizazz to simple ingredients that you will want to make again and again.
Each spice mix is made with normal ingredients packed into resealable packages so you can use just the right amount and keep the rest sealed to stay fresh. In fact, each package is in a durable black pouch to clock sunlight which can lessen the shelf life of many herbs and spices.
Independent Kitcheneez Consultant Laurie Turner sent in the Holiday Entertaining Bundle for this year's Diva Holiday Gift Guide.
This bundle of seven delicious Kitcheneez mixes is perfect for the holidays or any time of year! Laurie gave me a rundown of each one of these mixes and… well I can not wait to start entertaining this holiday season!
Garlic & Herb: This makes a great dip for veggies or crackers. I'll mix it with softened cream cheese and use it as a sandwich spread for turkey and cheese tortilla roll-ups.
Spinach: This and a box of Wheat Thins and bam, supper can be done for me… LOL Whenever I sample this, I always sell out of my stock, no matter how many I have on hand. I'm from Wisconsin so I always throw in a handful of shredded Parmesan cheese. 🙂 Take a package of the crescent rolls, cut them on the diagonal (like smaller, odd shaped triangles… lol), spoon a bit of the spinach dip in and roll them into filled crescent rolls. Bake according to the crescent roll package and serve hot. A spoonful of the dip is also really delicious to kick up the flavor in scrambled eggs.
Our Famous Onion Dip: This one is promoted as a cracker or veggie dip but I love it as a sandwich spread, especially on a roast beef sandwich.
Mexican Mambo: I refused to even try this one for years… YEARS until another consultant convinced me to give it a try. Now, it's one of my favorite mixes and another one that sells out at any event. I love to mix this dip and spread it on a round pizza pan. Then sprinkle on shredded lettuce, shredded cheese, olives, etc.. .anything you would like on a pizza. Serve with tortilla chips and you've got an easy layered pizza dip.
Boom Boom Crackers: They are SPICY!! I cut the oil down to 1/2 cup and only use 1 T. of the seasoning mix. This is great on regular and mini saltines, oyster crackers and even Bugle snacks!
Sassy Salsa: Taste great with either fresh tomatoes or canned and so easy to make!
Bacon Ranch Cheese ball: Makes a great cheese ball if you follow the directions but I'll often mix it with one block cream cheese and an 8 oz. container of sour cream and serve as a dip. Besides, no one sits around at night and thinks "I'm craving a cheese ball!" But you do sit around and crave a delicious dip! The Bacon Ranch Cheese Ball mix is also delicious on baked potato skins. Simply rub the potatoes with butter or EVOO and then sprinkle with the cheese ball mix before baking. Plus, you can blend a bit of the mix with some sour cream for a delicious baked potato topper.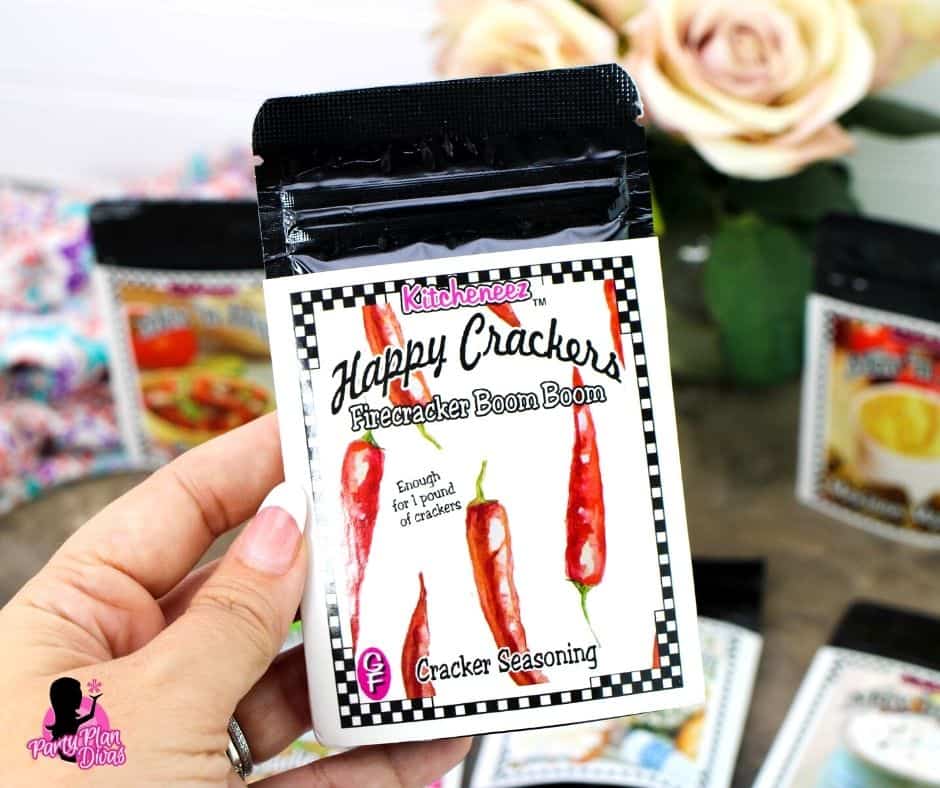 You can shop directly from Laurie's Kitcheneez website and have these products shipped right to your door. You can also earn free products by hosting a party in person or online. If you want even more, join Laurie's team and build a business with this delicious company helping people eat better – one mix at a time.
GIVEAWAY
Ready to win? One lucky reader will receive your own Holiday Entertaining Bundle from Independent Kitcheneez Consultant Laurie Turner. You can enter using the Rafflecopter widget below. Good luck!
a Rafflecopter giveaway