LOVEWINX Business Opportunity
LOVEWINX believes in the power of women! They offer an extensive line of bath and body products, bedroom accessories, lingerie, and more! LOVEWINX was founded based on "the passion for true excellence, exemplary professionalism, revolutionary products and a desire to provide remarkable opportunities for our Consultants to succeed."
Their products are top of the line, their hostess program is extremely generous and their compensation plan is one of the best in the business!

As an Independent LOVEWINX Consultant, you can build your business educating women on how to live a passion-filled life! All you have to do is purchase one of their Starter Kits and you will be able to immediately start earning – up to 55%!
You can choose to hold parties in homes or online, participate in vendor events, or sell solely online with your customized website.
If you choose to grow a team with LOVEWINX you can earn six levels of team payout, a Monthly Lifestyle Bonus and even earn a car bonus for their company car… a Mercedes Benz!
LOVEWINX prides itself on putting their Consultants first and making sure they are rewarded beyond their wildest dreams.

Independent LOVEWINX Consultant Berinda Townzen has loved growing with her LOVEWINX business! Here is what she had to say: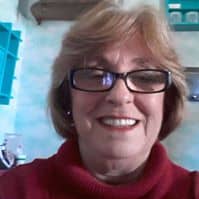 I love my job and have been a consultant for about 10 years with 4 different companies. LOVEWINX is the last I am with. We are the fastest growing Romance company in the USA.
Help to empower women in sexuality and health. To give them confidence, healthy body and mind…and a little romance doesn't hurt either. So if you want to be part of a…
Fast growing business
Start making Money Right away
Get paid the night of your party
Profit 35% to 100% of your party sales without even trying.
Earn your Starter Kit free…(Yes, I said Free)…Just ask me how?
I will help you get your Kit free and you can earn another$100 in products just for signing with me the month of September.
This offer ends the midnight on the 30th of September!
You can learn more about LOVEWINX by visiting Berinda's website and be sure to also connect with her on Facebook.