Chances are you have heard of or seen Lula Roe leggings – the most buttery soft leggings made for women and girls of all shapes and sizes. But what you may not know is that Lula Roe actually offers an entire clothing line of shirts, skirts, dresses, and even workout attire – all made to fit and flatter your shape and style.
I have been a huge fan of Lula Roe since they exploded on the direct sales scene a few years ago, and I am not ashamed to admit that I have an obscene number of leggings which I wear and love dearly.
But last year I began to check out some of their other pieces, and I was super excited when Independent Lula Roe Consultant Andrea Mason wrote in that she was sending in an Amelia for inclusion in this year's Christmas in July Gift Guide!
I am not a gal that wears dresses a lot – but when I do… it is always the Amelia!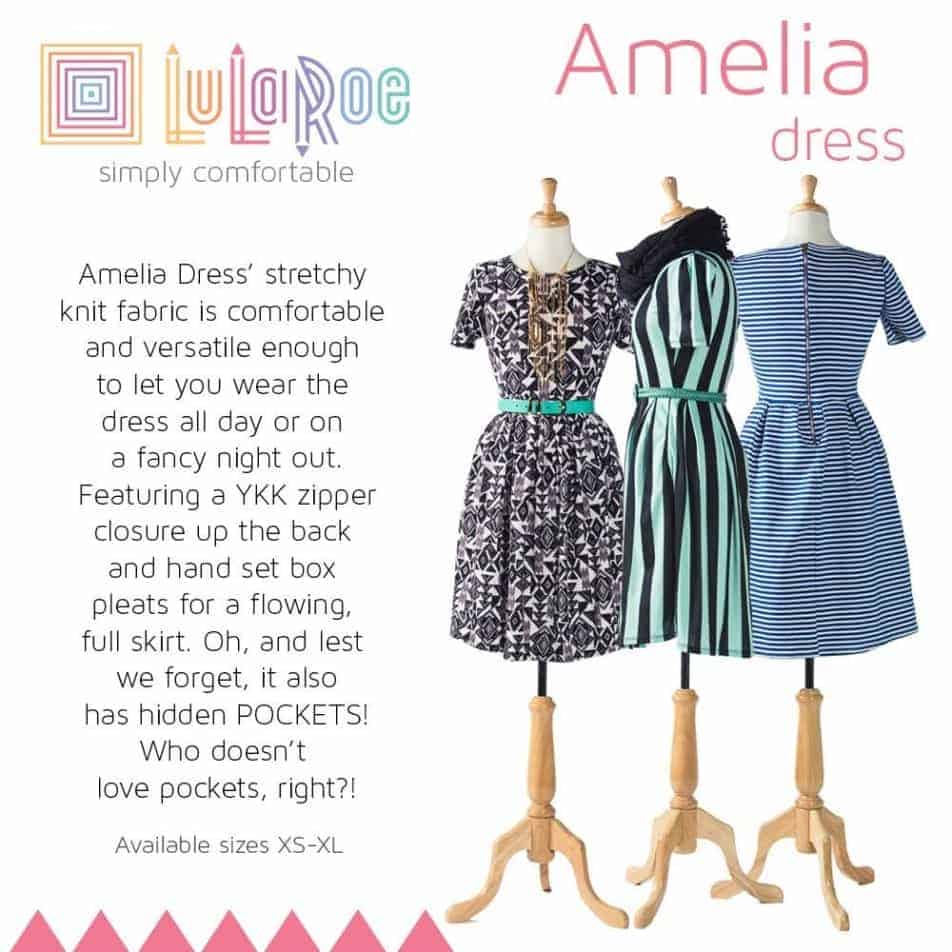 Andrea sent in a beautiful teal print Lula Roe Amelia Dress – which I almost immediately had to wrangle away from my teenage daughter. She absolutely loves the Amelia's too!
They are light and fun and fit in all of the right places – but our absolute favorite part… they have pockets!! I am honestly not sure why every dress does not have pockets in it!! How cute is this!?!
The Lula Roe Amelia can be dressed up with jewelry and heels for a night out on the town or dressed down with sandals for just a day of shopping.
The comfort and versatility of the Amelia make it a must have!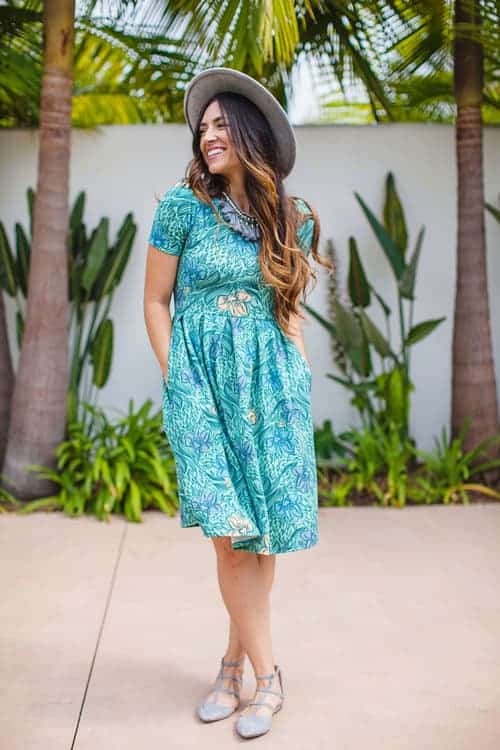 Whether you are looking for that one perfect outfit to make you look and feel fantastic or you need to revamp your entire wardrobe, Lula Roe has everything you need!
You can host an in person or online "Pop Up Boutique" to earn free clothing by sharing these beautiful pieces with your friends and family.
If you want even more you can join the Lula Roe Family and run your business outfitting women and girls in these stylish, comfy clothes.
Check out Andrea's Rock and Roe Boutique to learn more!