21 Business Building Tools for 2021
Ready to grow your business in 2021? With the shift to online sales being stronger than ever, and social media being the #1 online marketing tool worldwide, now is the time to make sure you have all of the right tools to maximize your direct sales business. Here are my Top 21 Business Tools To Rock Your Business in 2021 – without ever leaving home!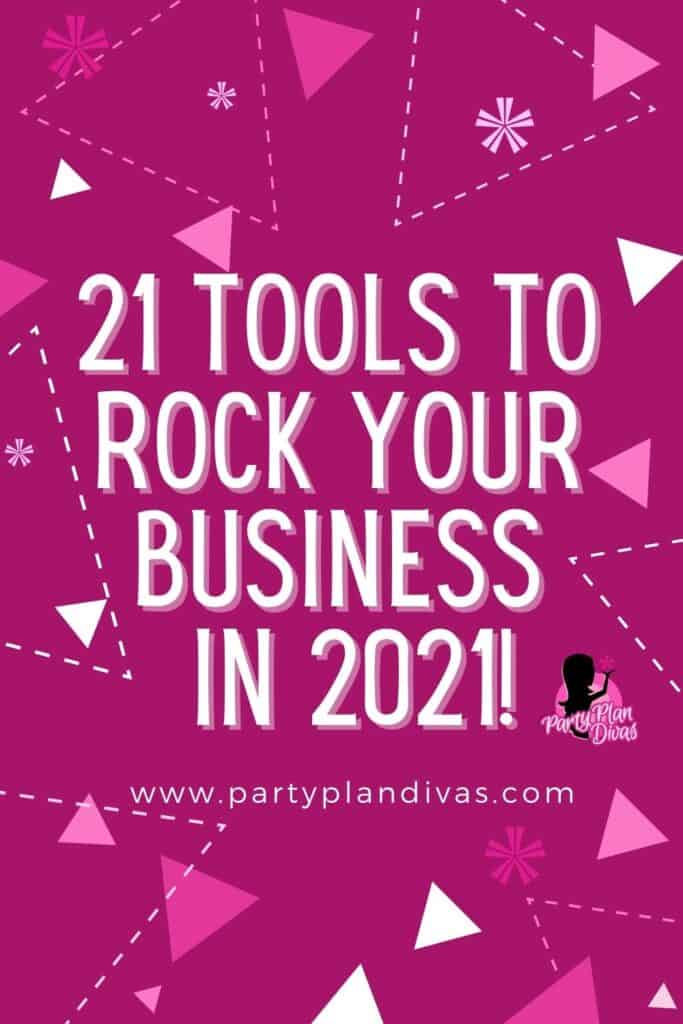 This post may contain affiliate links which means we receive a small commission at no cost to you when you make a purchase. As an Amazon Associate, I earn from qualifying purchases.
2020 was no doubt a unique year, and as 2021 begins we are starting to see a lot of the "new normal" that 2020 has left behind. The direct sales industry was affected in huge ways in 2020 as in home parties and public vendor events became less possible and online shopping and social media marketing increased exponentially.
In years past the "best business tools" have included things like samples and business cards and other tools that were used to meet new people in person. However in 2021 as social distancing continues to be a mainstay and more and more consumers are shopping online, we must shift to using business tools that support online sales and social media marketing more than ever before.
Tools For Business in 2021 GIVEAWAYS
Table Of Contents
#1 – Six Inch Ring Light Stand + Smart Phone Tripod
Good lighting and a steady camera are two important aspects of a great online presentation. This Six Inch Ring Light Stand + Smart Phone Tripod Combo is super light weight and can go with you from room to room for quick and easy recording.
Ring Light plugs into any USB and offers three light variations for the best aesthetic. Universal smart phone tripod securely holds your phone steady for hands free video.
From makeup tutorials to cooking classes to live opportunity presentations, this combo is a must have for business in 2021. Grab yours from Amazon here or enter to win below!
#2 – Badass Habits by Jen Sincero
One of my all time favorite books is "You Are A Badass" by Jen Sincero, and I was stoked to see that she had a new book release just this year. Badass Habits released December 1st and I had it read cover to cover by December 4th. It is that good.
A lot of my training is about creating good habits for your business, and this book dives into why people struggle with creating habits and gives strategies for how to overcome those obstacles and make tasks like following up as habitual as brushing your teeth.
Badass Habits is a eureka-sparking, easy-to-digest look at how our habits make us who we are, from the measly moments that happen in private to the resolutions we loudly broadcast (and, erm, often don't keep) on social media… Badass Habits features Jen's trademark hilarious voice and offers a much-needed fresh take on the conventional wisdom and science that shape the optimism (or pessimism?) around the age-old topic of habits.
#3 Free Diva Success System Wall Calendar
Speaking of creating great habits, the PartyPlanDivas Diva Success System Wall Calendar can help you do just that. Each day has a task list of activities to help you to always be prepared and in control of your business.
This download is completely free! CLICK HERE to download and if you love it, please consider sharing it on Facebook, Twitter, or Pinterest!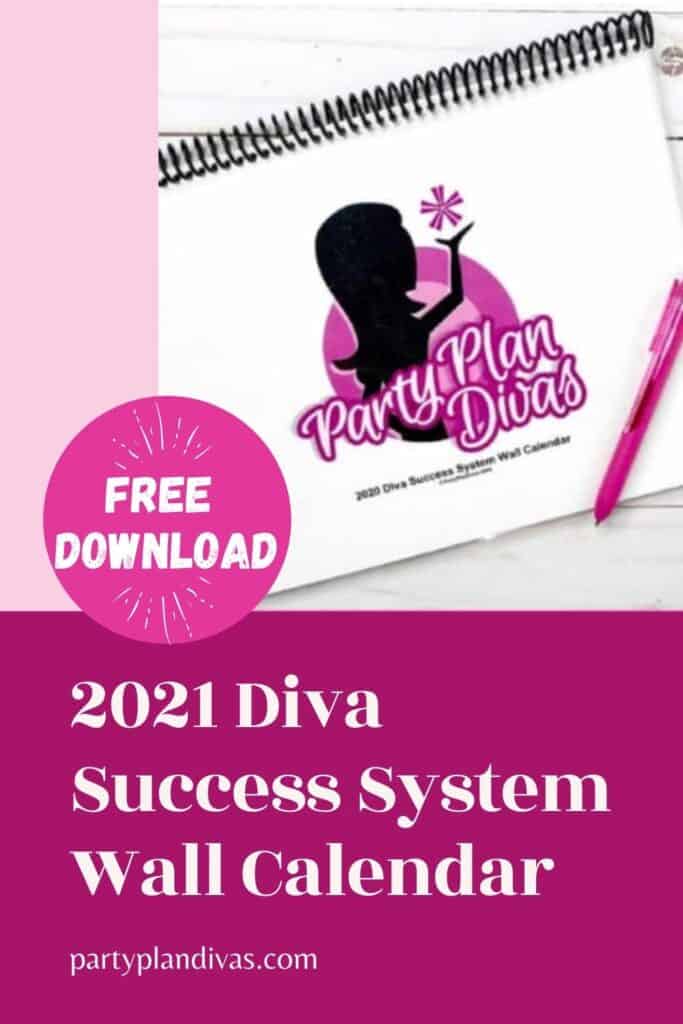 #4 Felt Letter Board
Letter boards became a social media staple a few years ago, and their popularity and functionality make them one of the best tools for business in 2021.
Whether you are sharing a motivational quote, a flash sale, a business opportunity, or a witty saying, this gray letter board comes with bright white easy to read letters, a drawstring pouch to hold letters, and a sawhorse stand to make it easy to display for pictures. Super lightweight and portable, letter boards are also great for taking to parties and vendor events.
#5 Blue Light Blocking Glasses
There is no question that business in 2021 includes a LOT of screen time. Whether you are creating content for your Team Facebook Group, Running an Online Party, or connecting with your audience using Instagram Stories, you are looking at a LOT of blue light.
Blue Light Blocking Glasses can help alleviate eye strain and fatigue that can come from long days of staring at screens. I can tell a significant difference in how tired I feel at the end of a long day when I have worn my blue light blocking glasses – plus they are cute!
#6 SmartPhone Stand
This Adjustable SmartPhone Stand is a must-have for doing business in 2021. Lightweight and fully adjustable you can easily set any sized smartphone into the cradle for hands-free photo, video, streaming, and more. There is even room for the plug so you can let your phone charge while it sits.
This stand is available in nine colors (I have the rose gold of course!) and has anti-slip rubber cushions on the bottom as well as the cradle to help keep your phone safe and protected.
#7 Clip On Selfie Ring Light
Having great lighting is critical to great photos and video and this Clip-On Selfie Ring Light can help you have the perfect lighting anywhere you go!
This ring light is super lightweight and has three lighting options to give you the perfect hue with just the touch of a button. The ring light pinches to open and slides over the top of your smartphone or tablet. The rechargeable battery lasts for two solid hours!
#8 Party Plan Divas Party Bank
Keeping track of everyone who wants to have a party in the future is a daunting task. With the Party Plan Divas Party Bank you can easily keep track of future hosts all in one place.
The Party Plan Divas Party Bank comes in two versions – a printable which you can print and bind or keep in a binder as well as our new Digital Party Bank which works with apps such as GoodNotes for a fully digital experience.
Check out this super old video to see how it works, and download your free Party Bank Printable below!
Party Plan Divas Party Bank PRINTABLE – Download Here.
Party Plan Divas Party Bank DIGITAL – Download Here.
#9 Wireless Bluetooth Camera Shutter Remote
Ever wondered how influencers take those beautiful lifestyle photos of themselves… when they are home alone all day?! They are using a Wireless Bluetooth Camera Shutter Remote!
This tiny little discreet shutter remote works with any Android or iOS device to let you take pictures from up to 30 feet away! Simply set up your phone or tablet and then get in the shot. When you are ready, hit the remote and voila!
#10 DIY Prize Wheel
Prize Wheels are a super fun way to grow your business whether online, at a vendor event, or at a live party. Making a DIY Prize Wheel is a piece of cake – with the help of a game of Twister!
Using the sipper from a Twister game, one of your catalogs, a printer, and packing tape, you can make your very own Direct Sales Prize Wheel for less than $25! Here's how:
#11 CardNow Giftcard Bank
Late last year I discovered CardNow and I have been a huge fan ever since. CardNow helps you #GiftBetter with the power of gift cards at your fingertips. These are great for Host Gifts, Team Gifts, Team Incentives, and more!
With CardNow you build your box with bundles of gift cards of your choosing. Then, from the CardNow app, you can quickly and easily add funds to the card for gifting!
#12 Hand Free SmartPhone Car Mount
If you have watched my Instagram Stories, chances are you have seen me chatting from a parked car! The truth is sometimes the only alone time I get these days is in my car – and it is a great time to just check in to Stories, TikTok, Reels and more.
I have had this hands free smartphone car mount for over a year, and it continues to be one of my most favorite tools for doing business on the go. It securely holds my phone on the dash without causing damage and my phone easily clicks in and out as I need it.
#13 A Great Mousepad
It may sound silly, but success lies in the small details, and with as much business that will be done online in 2021, having a supportive mousepad is one of those small details that can make a big difference.
Last year I purchased this Ergonomic Mouse Pad with Gel Wrist Rest Support and it has made an enormous difference. Available in over 30 designs, these are great team gifts too!
#14 MyGirlfriendsHouse Cellophane Bags
In 2021 there will not be as much face-to-face business, so it is even more important to make a great first impression. MyGirlfriendsHouse offers products to help you jazz up your catalogs, gardening supplies, party packets, and more!
#15 EasyScratchOffs
For years I have used EasyScratchOffs.com to grow my direct sales business. These super easy to use stickers turn virtually anything into a scratch-off game!
From VIP cards to booking incentives to sales bonuses and more, simply place the sticker adhesive side down to any paper creative, and voila!
#16 Diva Success System Digital Planner
The Diva Success System Planner has been Party Plan Divas best selling product for more than a decade. Now available in a fully digital version, this direct sales planner keeps everything at your fingertips!
This direct sales digital planner works great on your iPad or Android tablet using apps like GoodNotes and Xodo. Grab yours here and use HAPPY40 to save 40%!
#17 MailerLite Newsletter Software
Owning your own email list is an incredible opportunity for business in 2021. While many direct sales companies are offering newsletter services now, having a list that you can curate, own, and send to any time you want can be an enormous benefit to the growth of your business.
My preferred eNewsletter software is MailerLite for a multitude of reasons. One of which is that the account is free until you have 1,000 confirmed subscribers – meaning you can send as many emails as you want for free until you have 1,000 subscribed!
Check out this training for How To Write A Great Customer eNewsletter and get started with a Free MailerLite Account here and earn a $20 credit!
#18 Post Planner
Post Planner is a social media dream come true! We all know that the #1 most important thing about social media is CONSISTENCY – but who has the time!?! With Post Planner you can automatically schedule content to publish to your Facebook Page, Facebook Group, Twitter, LinkedIn, and more!
PostPlanner pulls in already viral content plus allows you to pull in your own content streams to easily schedule weeks or months in advance! You simply connect your accounts, set your schedule, and begin adding content to the plan! In a matter of minutes, you can have dozens of posts set to go live!
Try PostPlanner free for 30 days using the promo code PPD30DAYS
#19 Trello
I wrote a post a couple of years ago about how much I love Trello For Direct Sales Businesses – and it is still my go-to tool for managing all of my tasks and ideas.
Trello lets you create Boards and Cards to help you manage all of your tasks at your fingertips. From brainstorming to task lists to helping onboard new team members, you can do it all with Trello. Trello Power-Ups give even more functionality with the ability to tie into email or calendars!
#20 PicTapGo Photo Editing App
There are literally thousands of photo editing apps on the market today, but my all-time favorite is PicTapGo. In just seconds PicTapGo can edit your photos to match nearly any aesthetic – whether you want bright and airy or dark and broody.
My favorite filters are Lights On, Auto Contrast and Auto Color. In just a few taps I can edit photos perfectly and go on with my day!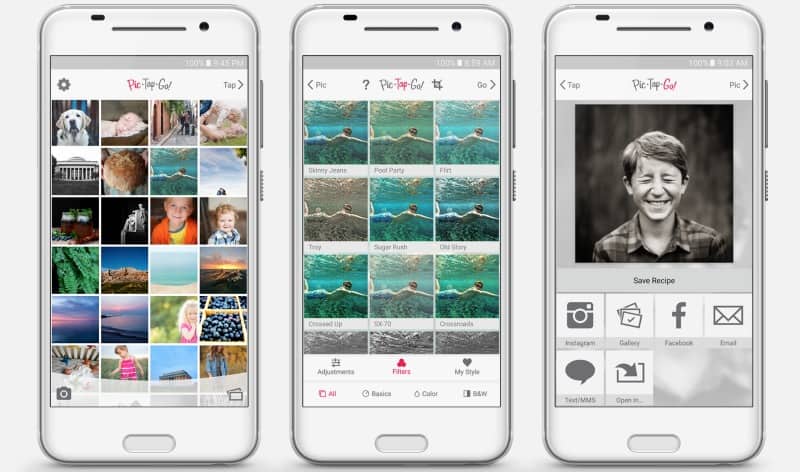 #21 RaffleCopter
Giveaways are a great way to grow your social following, encourage engagement, and create brand loyalty. RaffleCopter offers a free tool that lets you collect giveaway entries and choose a winner with just a few steps. You can even connect RaffleCopter to your Facebook page to run your giveaway right on your business page!
With RaffleCopter you can even export your entries for easy follow up or for a fee, integrate your giveaway with your newsletter software for easy sign-ups!