With the start of the New Year fast approaching, we have switched gears a little bit here at Party Plan Divas from the Holiday Rush to planning for the New Year.
January is notorious for being one of the lowest months of the year for direct sales, but you can combat that by starting now to fill up your January calendar!
Do not wait until December 31st to turn the page in your calendar to January – you will find a snowy white (EMPTY!!) page! You can begin right now while you are taking those last minute holiday sales to book parties in January and start the New Year on the right foot.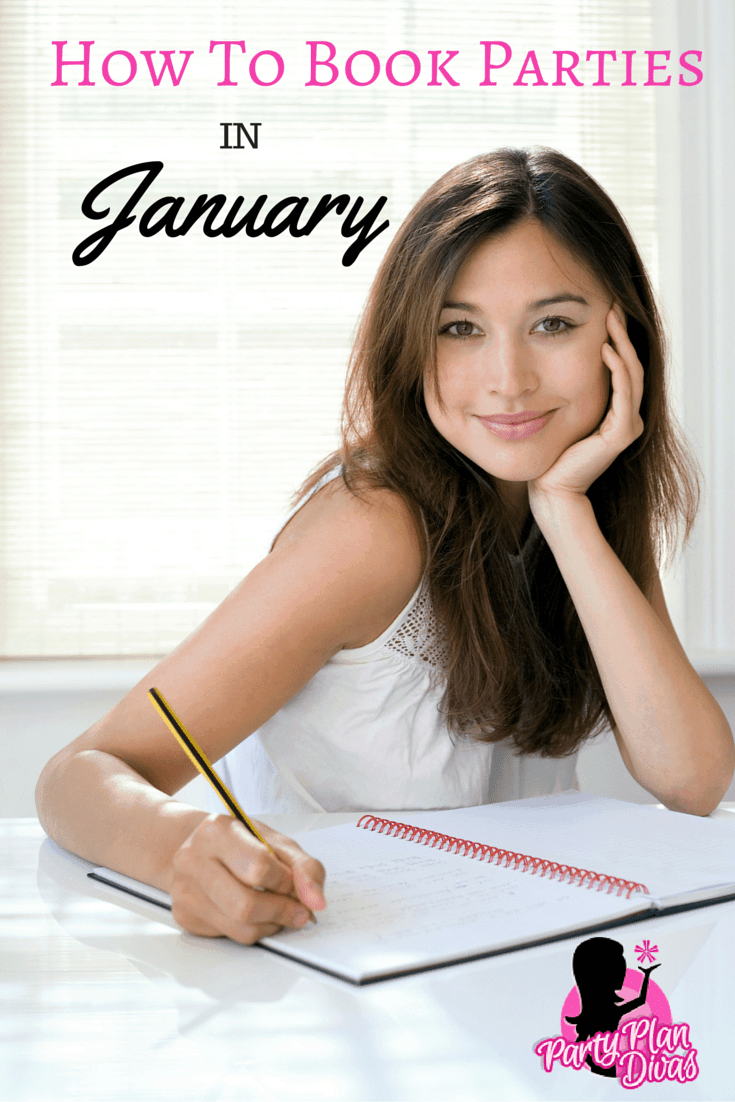 This post may contain affiliate links which means we receive a small commission at no cost to you when you make a purchase. As an Amazon Associate, I earn from qualifying purchases.
How To Book Parties In January
Since How To Book Parties is such an important and timely topic, I thought it would be a great one to share with all of our readers here – not just our members!
So below you will find the recording of our live webinar – with all of the tips for how to fill up your January calendar with bookings and sales! It is kinda long – but it is full of ideas from beginning to end! Enjoy!

Take A Closer Look At PartyPlanDivas
PartyPlanDivas is the largest Online Training Community for Direct Sales Professionals. For over twelve years PartyPlanDivas has been a trusted community for training and support in every aspect of the direct sales industry. With a firm foundation of Time Management and Organization, the Diva Success System has helped tens of thousands of Direct Sales Consultants worldwide to be more successful, less stressed, and have time for what matters most – our loved ones.
Join Our Free Community
Join thousands of "Divas" from all over the world to learn business building ideas, gain support, ask questions, and more! With PartyPlanDivas you'll become better organized, less stressed, and more successful with your Direct Sales Business.