Five Tips for Entrepreneurs
I was recently asked to contribute to an article about "Mompreneurs", mothers who started their own businesses. The tips I came up with, however, I feel are universal and I wanted to share them with anyone who has ambitions of creating their own business.
There are many pros and cons about working for yourself, and I think self-employment has a lot to do with your personality and if you thrive under conditions of pressure, risk, and flexibility. Running your own ship isn't for everyone, but if you feel the itch and can't seem to escape it, the tips below may help.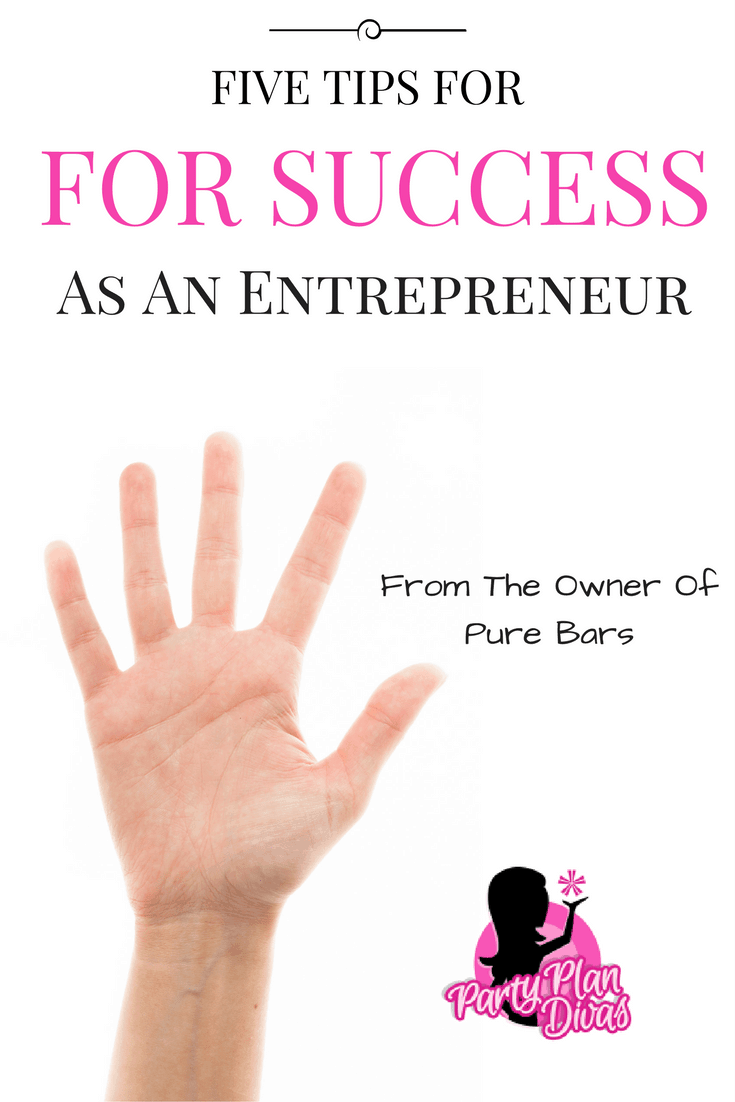 This post may contain affiliate links which means we receive a small commission at no cost to you when you make a purchase. As an Amazon Associate, I earn from qualifying purchases.
Five Tips for Entrepreneurs
Tip 1
Think of what you love: Where is your passion, what do you spend time on, what do you read about and what do you research?
I have always been passionate about nutrition and health as well as the biology behind good and poor nutrition. I was always reading about this, researching this, and found myself gravitating toward this in many aspects of my life.
Starting a nutrition company was a perfect fit for my passion. Where is your heart and your interest/knowledge base? Simply, what do you love to do?
Tip 2
Start small and look for opportunity everywhere: friends, family, local shops, website, local business incubators. Just take one small step at a time.
A well-published college professor once told me that he was always so overwhelmed with writing a book that he would just write one page each day until he was done.
Let it build gradually, get tons of feedback. You'll know when it's time to expand.
Tip 3
Ask lots of questions: Find people that know more than you and utilize their knowledge. People love to teach and advise others.
I have had so many amazing mentors along the way, most of whom I sought out (and most who still advise me to this day). I would not be where am today without the help and guidance they gave me along the way. Take full advantage of this as often as you can.
Tip 4
Make a plan: Sit down and design out your business plan. What are your goals for your product? What are your financial goals? How will you achieve these goals step by step, month by month?
Alter the plan if necessary or make more than one scenario. Know when you will pull the plug if you have to. Know your strategy for growth.
In the beginning, every day I set aside 1 hour for cold calling stores across the country. I set aside 1 hour each day for cost reduction on my bar. The rest of my time was chasing large accounts and day to day business.
I had specific store goals month to month and financial goals to go alongside the volume goals. I knew it could take years to break even, but was determined as well to not go deep into debt.
Tip 5
Take the plunge: Business is a risk, but we live in the greatest country in the world for starting and growing new businesses.
When I finally decided to manufacture, I had to use a chunk of money that I had received as an inheritance. It was a huge risk, but there is so much opportunity for unique and better products.
The way I always thought of it is that I would rather try with the possibility of failing so I could say I gave it my best shot than to always wonder what if.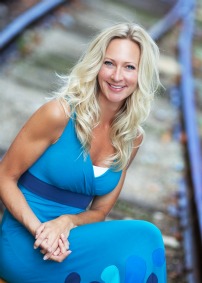 Veronica Bosgraaf is a mom and entrepreneur who created Pure Bars, organic, whole snacks for the entire family.
When her six-year-old daughter announced she wanted to be a vegetarian, Veronica took her lifelong passion for health and wellness, and turned it into a large growing business and has been featured in the media such as O Magazine, Shape Magazine, CNN Headline News, CBS The Early Show, The Associated Press, and many more.
Veronica knows first hand how to turn your passion into a career and freely shares her knowledge and expertise with other women entrepreneurs looking to make a difference.
Check out the Pure Bars Facebook Page – http://www.facebook.com/thepurebar – for recipes, product specials, healthy lifestyle tips and more!