H2O at Home Business Opportunity
H2O at Home started with one idea – help others make their lives and their worlds better. Their impressive line of home and personal care products are safe, sustainable, and eco-friendly.
H2O at Home's natural home care collection combines natural ingredients with innovation to give you the cleanest home possible without compromising your health.
Their Natural Home Fragrance collection will bring the fields of Provence, the flowers of the French Alps, and the luxurious, sophisticated scents of French perfumes.
And finally, their organic Personal Care collection is created with only the purest ingredients possible to keep your skin looking healthy and radiant.

You can become an H2O at Home Advisor by purchasing the $99 Business Kit and begin earning 25%-40% with no inventory to carry and direct-to-customer shipping.
You can also earn cash bonuses by building a team and training others how to share this luxurious all natural line.
H2O rewards their Advisors with great trips, bonuses and other recognition and rewards for your success!

Independent H2O at Home Advisor Mary Gilson is one of the Consultants building her business and loving every minute of it! Here is what she had to say about her business: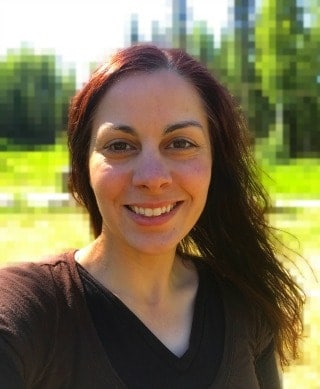 H2O at Home has changed my life! As women, we are always tempted to feel condemned by comparison.
Advertisers tell us we can't experience clean without using strong chemicals. Yet those same chemicals can make us sick!
We want what's best for our families, but most natural cleaning products just don't seem very effective.
I used natural products for 10 years, but I felt discouraged because my surfaces didn't always *look* clean.
I knew that my methods weren't causing autoimmune issues, but I still felt "mom guilt" because things didn't look clean enough.
When I first tried H2O at Home products, I was amazed at how well they worked and I actually began to enjoy cleaning!
I knew I wasn't alone in my previous discouragement, and I wanted to help others experience the time-saving, non-toxic way of cleaning.
It has been so much fun meeting other women and being able to encourage them by giving them hope in their own homes.
The funny thing about this journey is that I didn't start this business to make money. I have a passion for encouraging women and I thought it would be a great way to meet more people in my community.
The generous income has been quite a bonus! I get to enjoy people- and get paid for it! Yay!
Why would you want to sell H2O at Home? The opportunity with this company is huge! Every state needs more Advisors and the market is wide open.
Everybody needs to clean, and you can help them do it better! You will earn 25-40% commission, with bonuses available. Did I mention the trips? Yes, you can earn all-expenses-paid tropical vacations!
Why would you want to join MY team? I am a positive, friendly person and I am looking for teammates of integrity who have a passion for helping others. I will help and encourage you all the way!
You can trust me to be honest with you and treat you with respect. I put people before business. *You* will matter to me more than your sales do. I'd really love to have you join my team!
You can learn more about how to get involved with H2O at Home by visiting Mary's website and be sure to connect with her on her Facebook Page, Facebook Group, and Pinterest!